Care Jobs in Hereford
Our Care Jobs in Hereford offer great pay + hours that suit you. Bring your caring attitude and be amazing!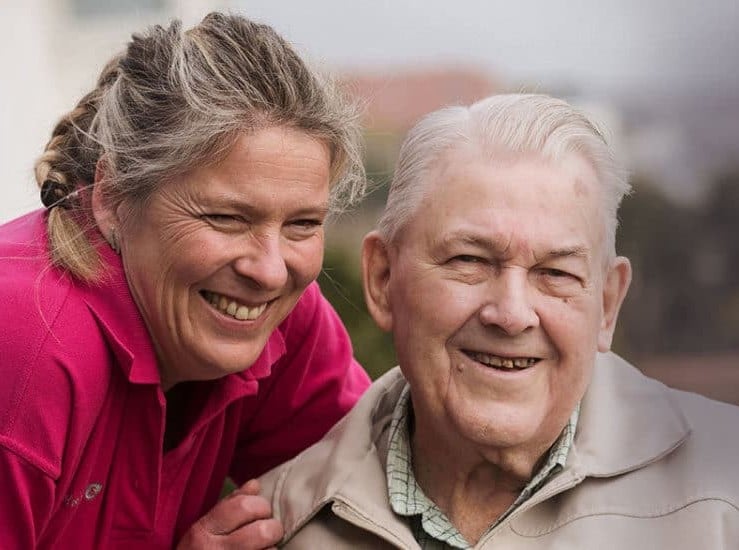 Enjoy great perks when you apply for our care jobs in Hereford, including:
Our care jobs in Hereford are exciting and varied. Your daily duties might include:
No experience or qualifications are required! Our Alina Homecare Academy provides exclusive training to get you ready for the job. All you need is:
Our team are professional, friendly and ready to support you when you start a care job in Hereford. Apply now!

Our team in Hereford is growing and we're excited to welcome you to the team to help us provide award-winning home care to our clients!"
How many care assistant jobs are you recruiting for in Hereford?

Our Team is always ready to welcome new members to the team. To get started, apply today.

Do you have any other types of job available?

You can also apply to our live-in carer position. Our live-in carers provide round-the-clock care and move in with our clients to support them at home.

Do you offer part-time care assistant jobs?

All care positions in Hereford are permanent but we offer flexible working as well as guaranteed hours, full-time and part-time contracts. When you apply, our Recruitment Team will get in touch with you to discuss the options you have.

Do I need experience?

None at all! You just need a caring, can-do attitude, a driving licence, access to a vehicle, and the right to work in the UK. Our Alina Homecare Academy will train you so you have the skills you need to help our clients.
Not looking for care jobs in Hereford?