Care Assistant Jobs in Basildon
Our Care Assistant jobs in Basildon offer great pay + hours that suit you. Bring your caring attitude and be amazing!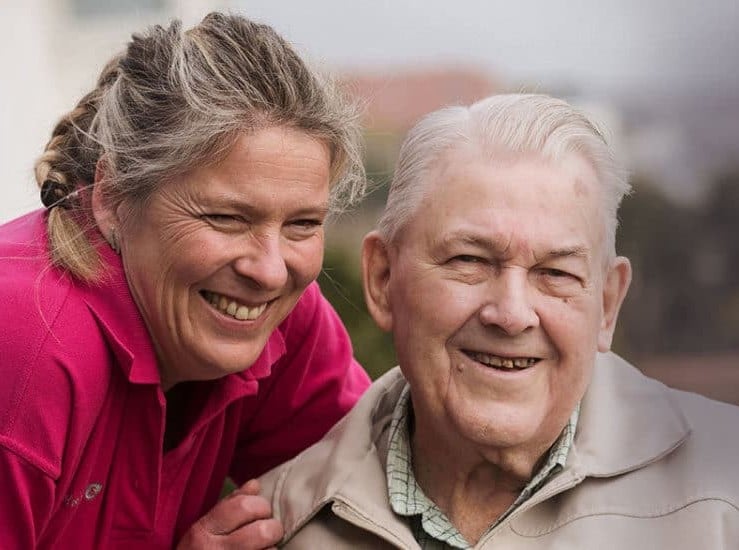 Our Care Assistant jobs in Basildon come with great pay + perks, such as:
Every day is different when you choose one of our Care Assistant jobs in Basildon. You'll meet lots of clients and help them with:
No experience or qualifications are required for a Care Assistant job in Basildon! Our Alina Homecare Academy provides exclusive training to set you up for success. All you need is:
Our Basildon Team are ready to help you develop with an exciting new career in care. Apply now!

We love what we do and know you will too. A career in care is rewarding, varied and it feels great to know you're making someone's day better."
What is the average salary of a Care Assistant job in Basildon?

Our pay is great! How much you'll earn varies according to the contract you choose. To find out more, chat with our Recruitment Team.

How many Care Assistant jobs are you recruiting for in Basildon?

We're always delighted to receive applications to join the team new members to the team. To get started, apply today.

Do you have any other types of job available?

You can also apply to our live-in carer position. Our live-in carers provide round-the-clock care and move in with our clients to support them at home.

Do you offer part-time Care Assistant jobs?

All care positions in Basildon are permanent but we offer a range of working options like guaranteed hours, full-time and part-time contracts. When you apply, our Recruitment Team will get in touch with you to discuss the options you have.

Do I need experience?

No you don't. You just need a caring, can-do attitude, a driving licence, access to a vehicle, and the right to work in the UK. Our Alina Homecare Academy will train you so you feel confident supporting o.
Not looking for Care jobs in Basildon?