Home Care Jobs in High Wycombe
Our Home Care jobs in High Wycombe offer great pay + hours that suit you. Bring your caring attitude and be amazing!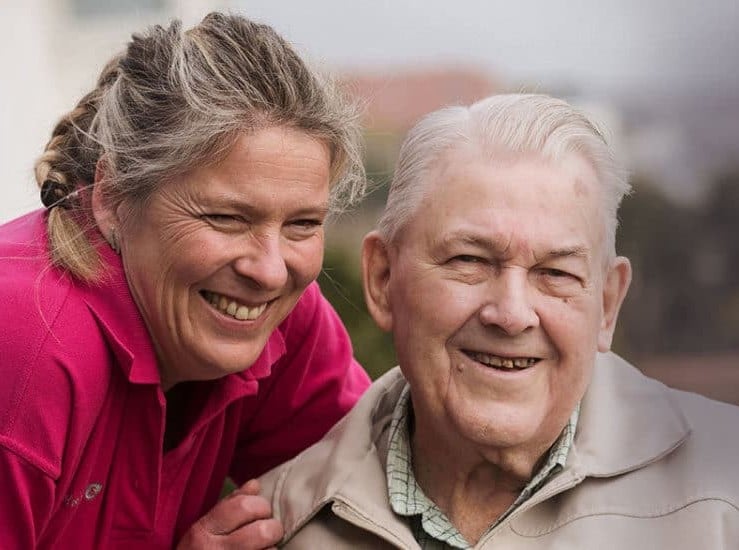 Enjoy great pay and perks with our care jobs in High Wycombe. You'll get:
Our home care jobs in High Wycombe are different every day. You'll have different responsibilities such as helping clients with:
You don't need experience or qualifications for our home care jobs in High Wycombe. We provide exclusive Alina Homecare Academy Training so you'll get off to a great start. All we look for is:
Our Care at Home team in High Wycombe is friendly and looking forward to welcoming you!

Our team has a friendly dynamic and we're looking for like-minded people to help grow in a great career in care.
What is the average salary of a home care job in High Wycombe?

You'll be paid every 4 weeks but your annual salary varies according to the hours you choose and how often you work. Get in touch with our recruiters to find out how much you'll make doing a job you love!

How many home care jobs in High Wycombe are you recruiting for right now?

We're constantly looking for kind and caring people to join the Team so we're always happy to hear from you! Apply now to get started.

Do you have any similar jobs to your home care jobs in High Wycombe?

Yes we do. If you'd like to try something else, you can also apply to be a live-in carer. Both positions are similar but live-in carers support our clients by moving in with them to provide round-the-clock care.

Do you offer temporary and part-time care jobs in High Wycombe?

All our care positions are permanent but we offer a range of contracts and working patterns to suit you and your lifestyle. After you apply, our Recruitment Team will call you to discuss the available options.

Do I need experience?

We simply need you to have a kind and can-do attitude as well as a driving licence and a vehicle. At present, you must also have the right to work in the UK. Besides this, our exclusive Alina Homecare Academy will prepare you to succeed.
Not looking for home care jobs in High Wycombe?