After Hospital Care
Find quality After Hospital Care in the comfort of your home.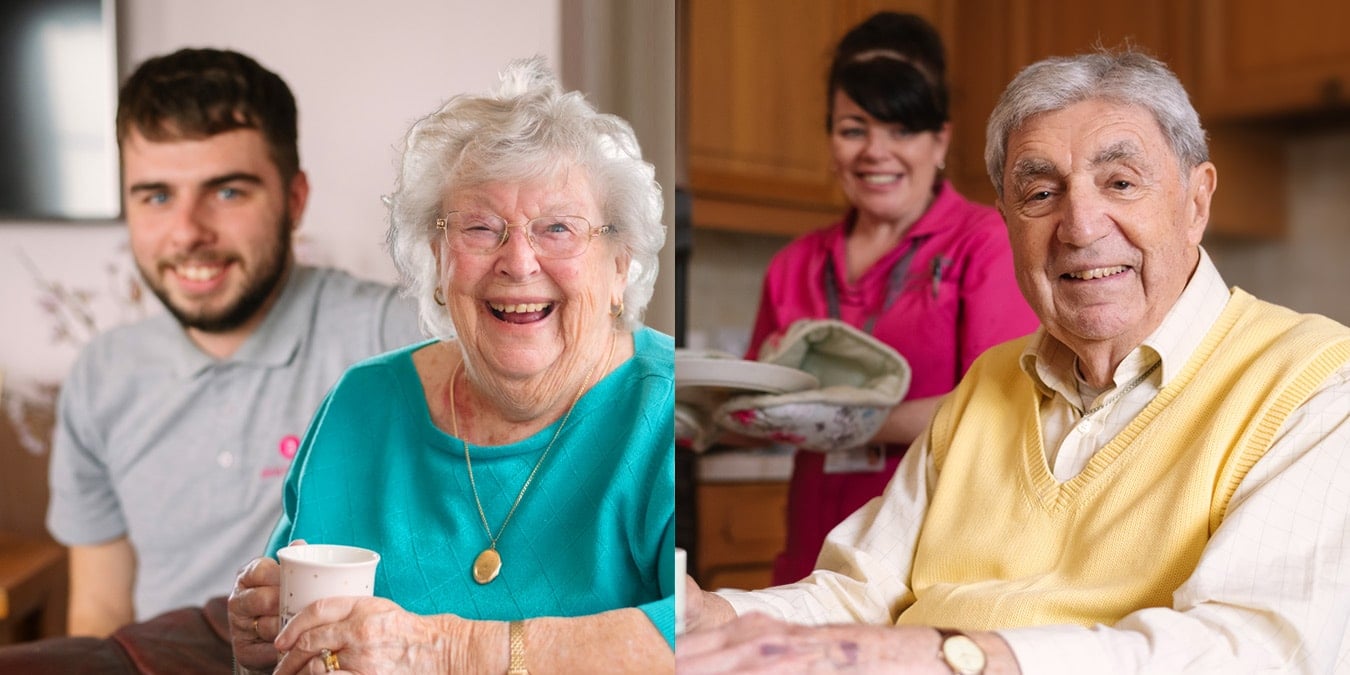 What is After Hospital Care for the elderly?
After Hospital Care is a type of support designed for the elderly to ease the transition back home after you or your loved one have received medical attention.
Whether you are recovering from planned or emergency surgery, a fall or an illness, coming out of hospital can be a challenging time. It can be an adjustment to go from receiving round the clock care from medical staff to living independently again. This can be especially true if you are feeling weaker or more vulnerable than before you went into hospital.
Typically, our post Hospital Care focuses on supporting this adjustment so that it's as safe and stress free as possible. Our Care Workers are here to support you with any After Hospital Care needs. This could include assisting with hygiene and mobility to making meals during your recovery.
With our Companion Care service, our Team can also help with transportation to important appointments to aid your rehabilitation.
Whatever you need, we're here to make life easier.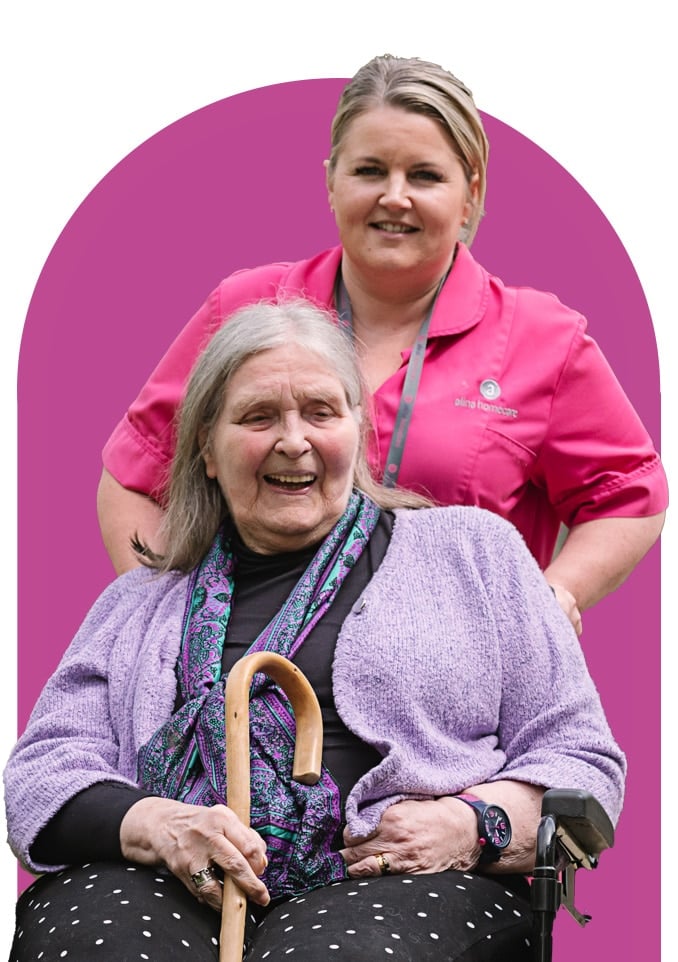 What is included in After Hospital Care for the elderly?
After Hospital Care involves many different services that can support the transition home from a medical facility. Ultimately, everyone's needs are different and we personalise our care to your specific circumstances. Whether you need short, regular visits to help with specific tasks or full time Live-in Care, we're here to help. You and your loved ones can choose between two options: visiting care or Live-in Care.
After Hospital Visiting Care
Our Home Care service involves a Care Worker, or sometimes two if your needs require it, visiting your home at agreed times to provide the support you require. If you just need specific help at home at certain points in your day, visiting care could be the ideal solution. From getting ready for the day to preparing meals, our Care Workers can drop in when you need them to facilitate your hospital discharge.
After Hospital Live-in Care
If your recovery from hospital requires round the clock attention, Live-in Care could be the answer for you and your loved ones. One of our professional Live-in Carers comes to live in your home to provide continuous care. This means you can access support at any time during the day or night, which is especially helpful if you or your loved one requires medication during the night.
After Hospital Respite Care
Many of our clients request Live-in Respite Care while they recover or rehabilitate from hospital, before then moving to visiting care. It offers regular caregivers a chance to have some time for themselves, while still providing quality and continuity of care so your needs are met throughout the day.
Why choose Alina Homecare?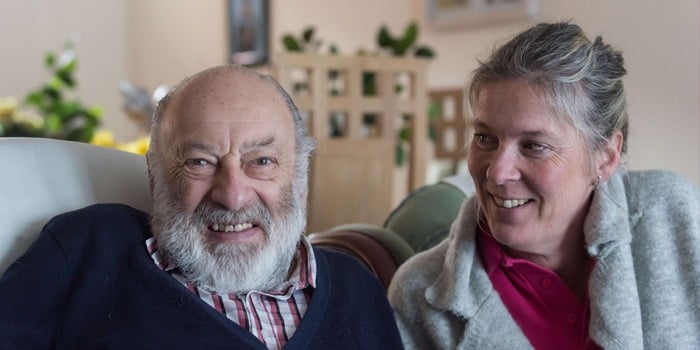 Understanding
Our skilled Care Workers are trained in After Hospital Care for the elderly to support your transition home. We adopt a flexible approach to caring and recognise the varying degree of symptoms.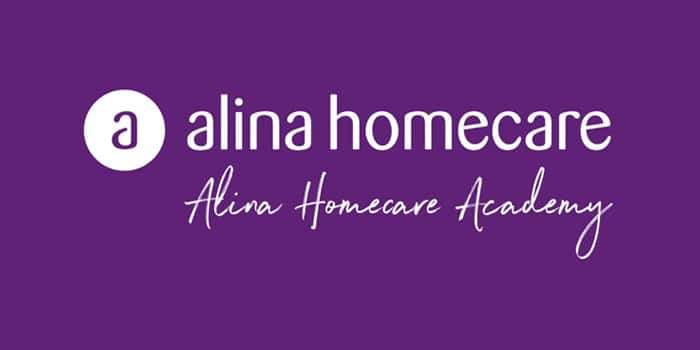 Excellent Training
Our job is to understand the best way to support each person after they leave hospital. We achieve this by ensuring each of our Carers receive high quality training. We work with you and your support network to ensure our care is tailored to your or your loved one's exact needs.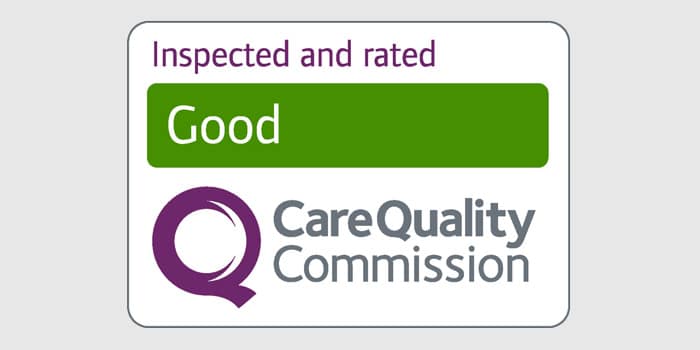 Quality Care
At Alina Homecare, we're regulated by the Care Quality Commission (CQC) and proud winners of the homecare.co.uk Top 20 UK Home Care Group Awards 2021, 2022 & 2023. We take immense pride in the standard of care we deliver and we're passionate about making what we call 'The Alina Difference'.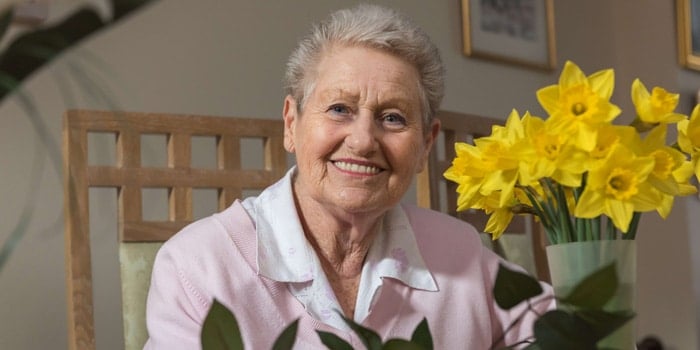 Personalised Care
Our personalised care is unique to each client. After Hospital Care for the elderly is flexible when circumstances change and always delivered with compassion, dignity and respect that's why we're recommended by 97% of our clients!
Why is After Hospital Care necessary?
The period after leaving hospital can an especially vulnerable time for some people. If you are returning home weaker or more vulnerable than when you left, there is a period of adjustment. Receiving Home Care after hospital for the elderly can help bridge the gap between 24 hour medical care or staying in hospital and independence.
At Alina Homecare, we believe everyone has the right to remain safely at home and maintain as much independence as they can. Our Care Workers make this possible, with care that puts you first.
We can arrange delivery of shopping and medication, ease the burden of daily tasks, or support personal hygiene while you recover from a hospital stay. Many people are unable to rely on their support network completely in the days and weeks after being discharged; Home Care reduces the need for this reliance and ensures you have the level of care required to start your recovery in the comfort and security of your own home.
What are the advantages of After Hospital Care for the elderly?
Added Reassurance
Returning home after hospital discharge can induce extreme anxiety for our elderly loved ones. This is especially true for people who live alone. Our After Hospital Care for the elderly aims to address these concerns. Our compassionate Care Workers provide support, company and reassurance for added peace of mind.
Reduced Stress
Hospital stays can often happen when they are least expected. In addition to emotional distress, they can also result in logistical issues when it comes to loved ones getting time off work. Our Home Help after hospital reduces the stress of this situation by ensuring your elderly loved one has someone to support them.
Peace of Mind
We work with your hospital discharge team to ensure everything is in place for a safe and secure transition home. We can guide you and your loved ones through this challenging time, providing practical and emotional support to understand what happens next. This includes understanding your care needs after a hospital stay.
Familiarity
Receiving Home Care after a hospital discharge allows you or your loved one to stay in the comfort of the home and continue daily routines. Remaining in a familiar environment can offer comfort after being in hospital. Maintaining a sense of normality reduces stress and has a positive effect on mental health and emotional wellbeing.
Independence
Our Home Care services allow you or your loved one to not only continue with daily routines but to also choose how you spend your time. Care requirements will be regularly assessed and adapted to meet changing needs and personal goals. It's our job to make your life easier!
Local Community
Change can be hard, especially if you feel weaker or more vulnerable after staying in hospital. Our Home Care assistance allows you or your loved one to stay in the community you know and love, where you can enjoy local events and be surrounded by familiar faces.
Enhanced Recovery
For many people, being back in the familiarity and comfort of the home after hospital discharge is invaluable. Many of our clients say returning home is just what they need for an emotional boost that supports their recovery. If you or your loved one cannot be left alone following your hospital stay, having a Live-in Carer can be the difference between returning home and either remaining in hospital or having to move to residential care.
Planning your hospital discharge
The process of leaving hospital after some time is commonly known as hospital discharge. Each hospital has its own discharge policy. It's recommended you talk to your healthcare professionals about this policy as soon as possible, so you can begin planning your or your loved one's discharge.
If you or your loved one has arranged a hospital stay for an elective procedure, you should consider arranging Home Care beforehand. Securing Respite Care after hospital discharge will make convalescing easier and mitigates risks such as falls.
If you require care after hospital, your chosen Home Care provider should work with the hospital discharge team to facilitate a smooth and safe transition from hospital to home. If you choose Alina Homecare, we will work closely with the hospital team and other care providers, such as occupational therapists and physiotherapists, to ensure you have the comprehensive support you need.
We take care of as much as possible to reduce stress and simplify the process. We make life easier.
How do you know when it's time to return home from hospital?
Your team of medical professionals will make the decision that it's safe to return home . The hospital discharge team will work closely with your care provider to ensure you aren't released unless everything is in place to keep you safe and looked after. There are certain criteria that must be met before you or your loved one is discharged:
If your loved one has a milder condition or they are likely to be accompanied by a close support network, they may not be eligible for NHS funded respite care after a hospital stay. Many people receive six weeks of free care after hospital discharge, but it's important to keep up with the NHS and social services to see if you qualify.
Who can benefit from After Hospital Care?
Looking after yourself independently can be challenging after leaving the hospital. We can help if mobility is limited so you or your loved one can safely use the bathroom and get about. Our Care Workers can supply groceries, set medication reminders and help with daily hygiene. Loved ones can receive regular updates through our care monitoring app., subject to client consent.
After a Fall
If you or your loved one is unsteady on their feet after hospital, the risk of another fall is considerable. Fortunately, those living at home and receiving support from a Care Worker or Live-in Carer can enjoy mobility assistance to mitigate this risk. In fact, people living in care homes are three times more likely to fall than those living at home. 1
After a Dementia Diagnosis
If you or your loved one has received a dementia diagnosis while in hospital, our Care Workers can help guide you through this difficult time. Our Teams provide much needed emotional support, as well as vital daily help. Our care monitoring app. even sets digital reminders to help keep on top of medication schedules.
After Surgery
If you or your loved one requires additional support following a surgical procedure, we can help. Our temporary Live-in Care service can support you day and night while you rehabilitate and recover while our Home Care service can keep your cupboards stocked and prepare meals if you are on bed rest. Before you or your loved one leaves hospital, it's vital to have Home Care arranged to ease the challenges that come with being bedridden.
Home from hospital stories
We're proud to deliver high quality care across the South of England to our clients and their families. Find out how our Home Care services have benefited them with these home from hospital case studies from independent review site, homecare.co.uk:
"Mum had been getting care once a week for three years from Alina Homecare. She had a stroke and was in hospital for several weeks. I live in Australia and came over for two and a half weeks to facilitate her discharge home. One of the members of staff was my point of contact and she was really lovely; very helpful and went out of her way…"
"Alina Homecare have been responsible for my Mother's care since she came out of hospital. Originally the hospital stated only one carer four times a day was required but it was immediately evident that two carers were required. Alina Homecare was able to immediately deploy sufficient staff to provide the cover Mum needed. I have been impressed by the team…"
"Our 24-hour live-in carer is a wonderfully experienced, kind, and compassionate person, and having her there has enabled our friend to return home from hospital which was imperative for her – thank you."
Cost of Home Care after hospital discharge
As with medical care in hospitals, there's no one size fits all when it comes to care after hospital for the elderly. Costs vary depending on needs.
Our services are competitively priced and provide excellent value for the quality we deliver. Live-in Care can be especially cost effective if you or your loved one requires a great deal of support after hospital.
We will be able to advise you of our rates once we have met with you and understand the services you require.
There are a number of ways to fund your care – you may be eligible for financial support from your local council or you may want to fund it yourself. Whatever your circumstances, we can help work out the best way forward for you. To learn more about our cost of After Hospital Home Care, request a free quote now.
Quick questions
How quickly can After Hospital Care be arranged?

We operate a responsive service. We work wherever possible to your timings and work very hard to ensure your care is in place when it's needed. In most instances we are able to install emergency care within 48 hours of initial contact, sometimes sooner if required. If you need urgent care after a hospital stay, please contact your local Alina Homecare Team.

Do you provide transport to the hospital for the elderly?

We can help transport elderly people to and from the hospital, including after discharge. This service is available as a form of Companion Care and would only be offered as part of a larger care package, such as an After Hospital Care plan. To discuss your needs in more detail, contact your local Alina Homecare Team.

How much does After Hospital Home Care cost?

The cost of After Hospital Care for the elderly varies according to the type of care needed, how long it's needed and where you live. To get an accurate cost, chat with your local Alina Homecare Team.

---
How does Alina Homecare compare to an introductory agency?

Agencies are not regulated and therefore their quality cannot be guaranteed. We provide fully regulated services that are inspected and monitored by the Care Quality Commission (CQC). We also provide full and exclusive training for our Care Workers, whereas private and agency carers may only offer basic training. In addition to this, our services are also backed up with central support; this means you can count on us even if your Care Worker needs time off, as our local Team can step in to ensure continuity of care.

Our local Teams are all monitored by the CQC, the independent regulator of health and adult social care in England. Their individual ratings are shown on their specific branch on our website. Our ratings reflect our strong commitment to quality assured care and gives you added confidence that our services meet the highest quality standards.
How can I arrange After Hospital Care for my elderly loved one?

In the UK, there is a threshold for paying for care when you have assets above £23,500 in value. If your financial resources are above this threshold, your local authority does not necessarily have a duty to arrange a hospital discharge care package. In these circumstances, you and your loved ones must arrange and meet the costs of after hospital care at home for yourself. You may hear this referred to as 'self funding'.

As a self funder, you can still request that your local authority helps to arrange your Home Care package after a hospital stay. They must agree to this and may charge you an arrangement fee on top of the service costs.

You or your loved one will receive an assessment as part of your hospital discharge. The results of this assessment provide information and advice about your care needs after you are discharged.

In some instances, you may be entitled to NHS funding called Continuing Healthcare. Staff use a dedicated framework to decide eligibility. If eligible, you can receive CHC at home, in a care home, hospice or other suitable location. If you are eligible for CHC, the whole cost of care and support services provided to meet your eligible needs are covered by the NHS.

What is intermediate care?

Intermediate care is another word for short term After Hospital Care. This term is used to describe a type of free Home Care that involves support from various healthcare professionals such as occupational therapists. It's offered to make the transition home as safe as possible.

Usually, the NHS will fund six weeks of care after a hospital stay but you must check your eligibility. It may be helpful to get a friend or loved one to stay with you or visit regularly after this time, or you can arrange either visiting care or Live-in Care with Alina Homecare.

Can a family member provide care after a hospital discharge?

Many family members, friends and loved ones step in to provide care after a hospital discharge. This can often be a good option for people. Even if you receive care from someone you know, it may be worth arranging Respite Care to give your caregiver a regular break and some time for themselves.

Other people also prefer to hire a professional Carer for the more intimate aspects of their After Hospital Care, so that the relationship with their loved ones doesn't need to change. Contact your local Alina Homecare Team to discuss how we can support your transition home from hospital.
Contact us