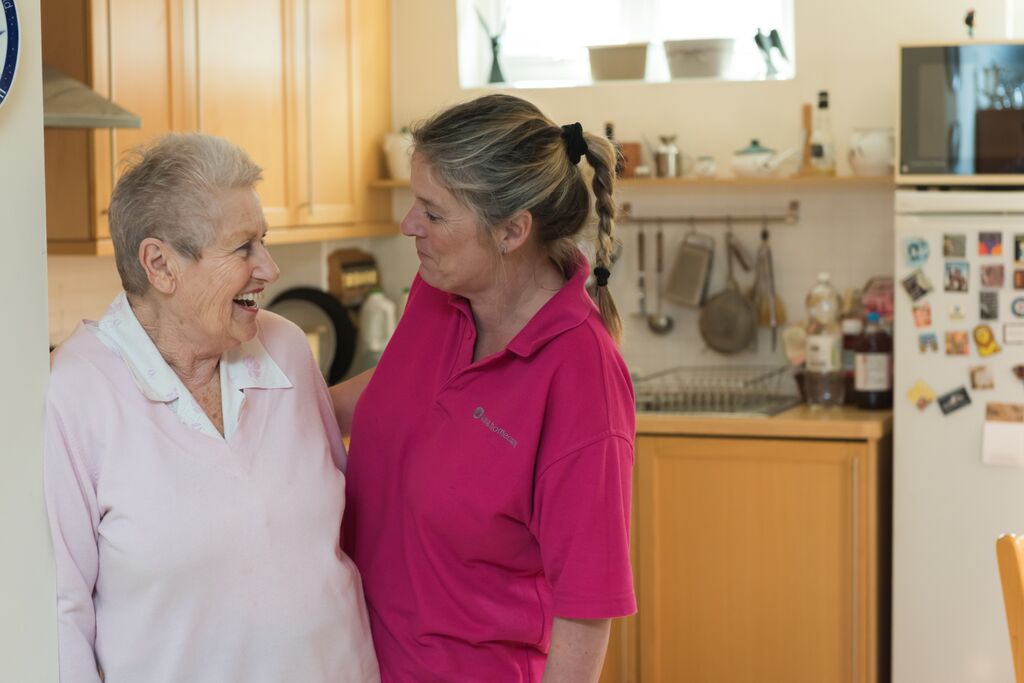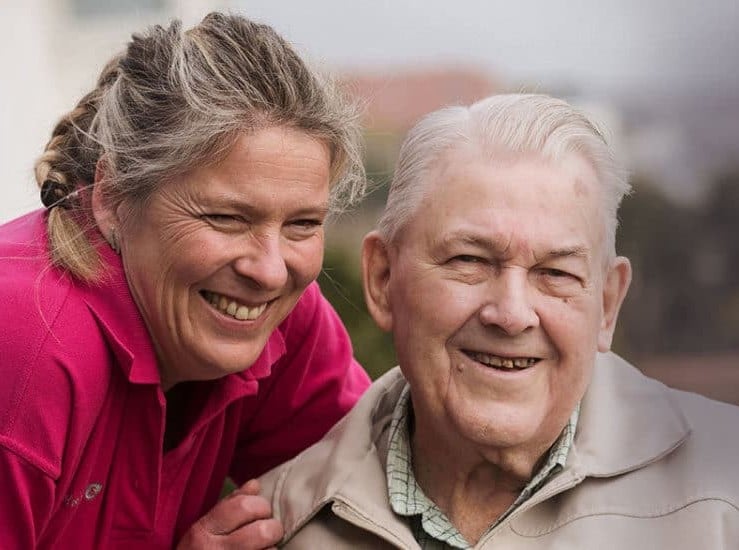 Palliative Care at Home
Find excellent quality care at home:
Why choose Palliative Care at Home?
We understand that a diagnosis of an incurable illness is an incredibly difficult time. Our palliative care at home is designed to ease the burden and maximise comfort during these challenging times.
According to the Office of National Statistics, as many as 80% of people would like to spend the end of their life in their own home. We work alongside appropriate medical teams to try and make this possible.
Our palliative carers are specially trained to provide the support needed in the face of a terminal illness. Whether that's a regular friendly face, an extra pair of hands or more specialist care, we aim to accommodate peoples wishes to feel safe and cared for. We look after physical and mental health needs and are also trained in the specific needs of individual illnesses.
We deliver palliative care compassionately and professionally. We are also committed to being unobtrusive and sensitive, remembering respect at all times. We can support 24 hours a day or drop in daily. You and your family are in complete control, and we will work hard to meet needs, preferences and final wishes.
It doesn't matter how much or how little help is needed, we're here to help.
What palliative care services are available?
Alina Homecare can work with you to set-up a tailored care plan that suits your individual needs. This could include:
What are my Palliative Care options?
Two thirds of people would like to spend their final hours at home.1 Palliative care can make this possible and there are several options to consider. These include:
Personal & domestic care
Many of our clients with life-limiting conditions appreciate help from our palliative Care Workers with day-to-day tasks. This could range from personal support like bathing, washing and meal preparation to household chores and running errands. We are always ready to help.
Live-in care
Live-in care is another alternative giving the added reassurance of a palliative carer available 24-hours providing support any time of day or night. We match our carers with clients based on personality, preferences and needs.
Our live-in carers provide care as long as it's needed. In the face of a life-limiting illness, live-in palliative care can ease the burden of day-to-day responsibilities while our clients spend precious time with family and friends.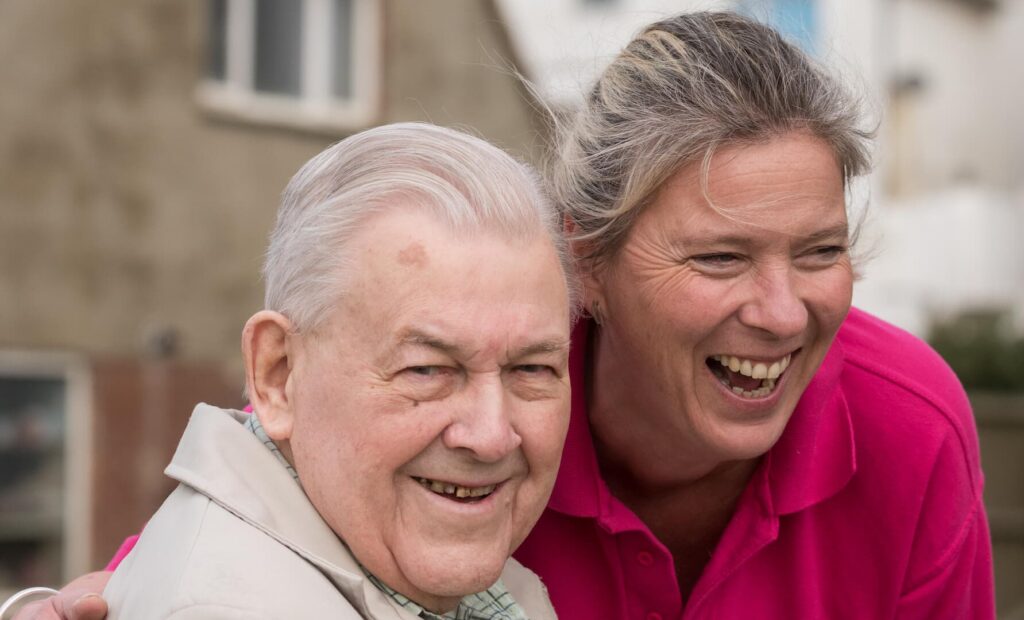 Respite care
Looking after a loved one is incredibly rewarding, but we all need a break to look after ourselves. That's why we offer respite care to support you and your family to have regular breaks away from the home. We can come in daily or weekly to atke a little pressure off you.
Why choose Palliative Care at Home?
Most people want to spend their remaining days in the comfort of their own home. Palliative home care is one of the best ways to do this. Our services enable people to spend their final days surrounded by loved ones with privacy and respect.
Our clients appreciate being able to remain at home in a familiar environment surrounded by happy memories and their favourite things. Palliative care at home offers peace of mind.
Another benefit of Palliative Care is that it can vary according to need. It can begin with modest care always delivered with dignity and respect and increase if needed as time goes on. This could mean clients are able to remain at home, without the need to go to a hospice or hospital.
The presence of compassionate palliative care professionals provides valuable reassurance. It enables individuals and family members to focus on each other and what really matters, whilst we take care of day-to-day essentials like meal preparation and housework. Your palliative carers can also provide emotional support and a shoulder to cry on if you need it.
Facing a terminal illness is already difficult and moving away from home can sometimes make it even harder. That's why our clients find receiving palliative care at home helps to maintain some normality and family and friends can visit without having to stick to specific visiting times.
Palliative care at home can mean continuity of care too with a dedicated team of carers assigned to clients so they get to know them and their preferences.
Palliative care at home is not appropriate for everyone. Each person's health needs are different and going to a hospital or a hospice may be unavoidable and the best place for someone with acute medical needs. We always work with families and relevant health professionals to make informed decisions each step of the way.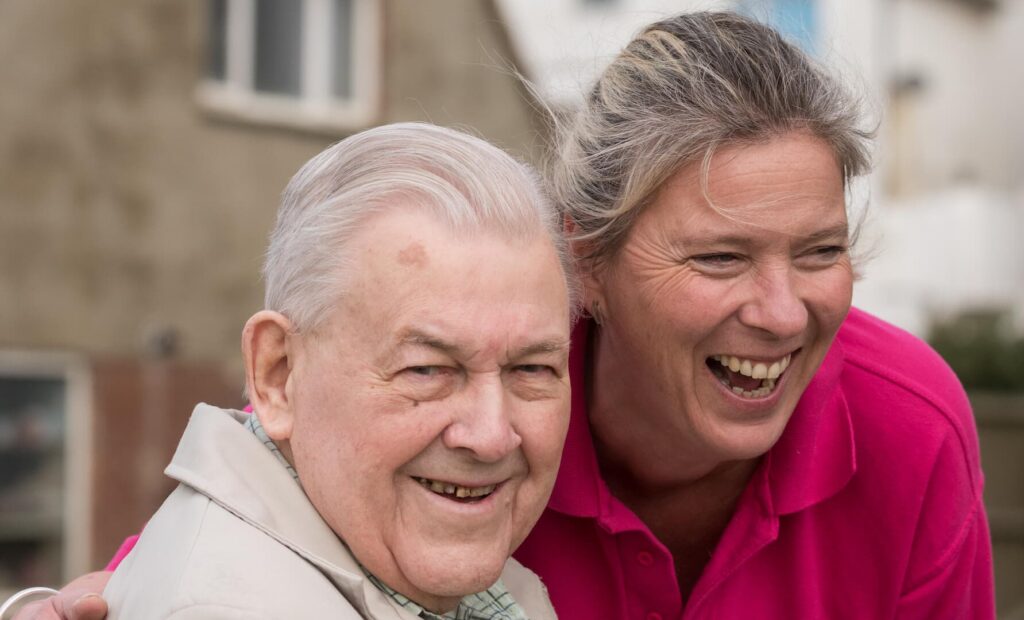 Thank you for making our fathers last weeks so much easier for us all, the support afforded was very much appreciated. Thank you for all your care, it was second to none."
Relative, Brighton

Quick Questions
Palliative Care at home is specialist domiciliary care designed for people dealing with a life-limiting illness. The primary aim of this support is to make you or your loved one feel as comfortable as possible in those final days. This involves managing pain or any symptoms. It can also include psychological and emotional support, such as providing company or a friendly face.
Palliative care can be started as soon as you are ready, not just at the end of life. Whenever you choose our services, we will aim to provide excellent quality care that puts you at ease, makes you more comfortable, and preserves your dignity. You can rest assured that you will always be in good hands.
As with all care at home services, the cost of palliative care varies according to your individual needs. Some people may only wish to receive an hour or two of support whereas others need 24/7 palliative care. The best way to price your requirements is to chat with your local Alina Homecare team.
We know that circumstances move fast in the face of life-limiting illness. Symptoms can get worse with little notice, and more care may be needed after a hospital visit. That's why we offer crisis care that can be set-up as quickly as you need. We can also support you with palliative care at short notice. To get started, simply call your local Alina Homecare team.
Choosing a provider for palliative care might feel like an intimidating decision. We are passionate about providing excellent quality care and are committed to full transparency so that you make the best decision for you, whether that be palliative care at home, in a hospital or a hospice.

We believe that we stand out from other providers because of our commitment to quality and always putting our clients' needs first.
Why so many families trust us…
Personalised Care
Everyone's needs are different that's why we provide personalised care unique to each person. Our high-quality Palliative Care is flexible when circumstances change and always delivered with compassion, dignity and respect.
Quality Assured
We understand that choosing Palliative Care is a big decision. Our strict performance guidelines, Care Quality Commission ratings & transparency via our care monitoring app., give added confidence that our quality is always assured.
Excellent Training
Our care and support teams are carefully selected and receive excellent training through our exclusive Alina Homecare Academy. We don't use agency or freelance staff to protect our quality reputation.
Your home care choices…
Personal Care
We can help in the morning and evening, check medication is taken safely, and ensure dignity is maintained.
Domestic Care
We're here to make life easier for you. We provide care in your own home if running the home seems overwhelming.
Companion Care
We can drop-in for a chat, a cup of tea, or go out for the day, whatever you'd like to do in the company of our carers.
Dementia Care
Our carers provide help at home to people living with the many challenges dementia and memory loss brings.
Respite Care
We're there for you when your carer has regular time away from your home or in the event of an emergency.
Palliative Care
We do all we can to improve quality of life in the face of a serious illness with our personalised care at home.
Stroke Care
We create personalised care plans to help the transition from hospital back home and provide essential support.
Live-in Care
A great choice if personalised 24 hour care at home is needed and an alternative to moving into a care home.