Elderly Care at Home
Find excellent quality Care at Home.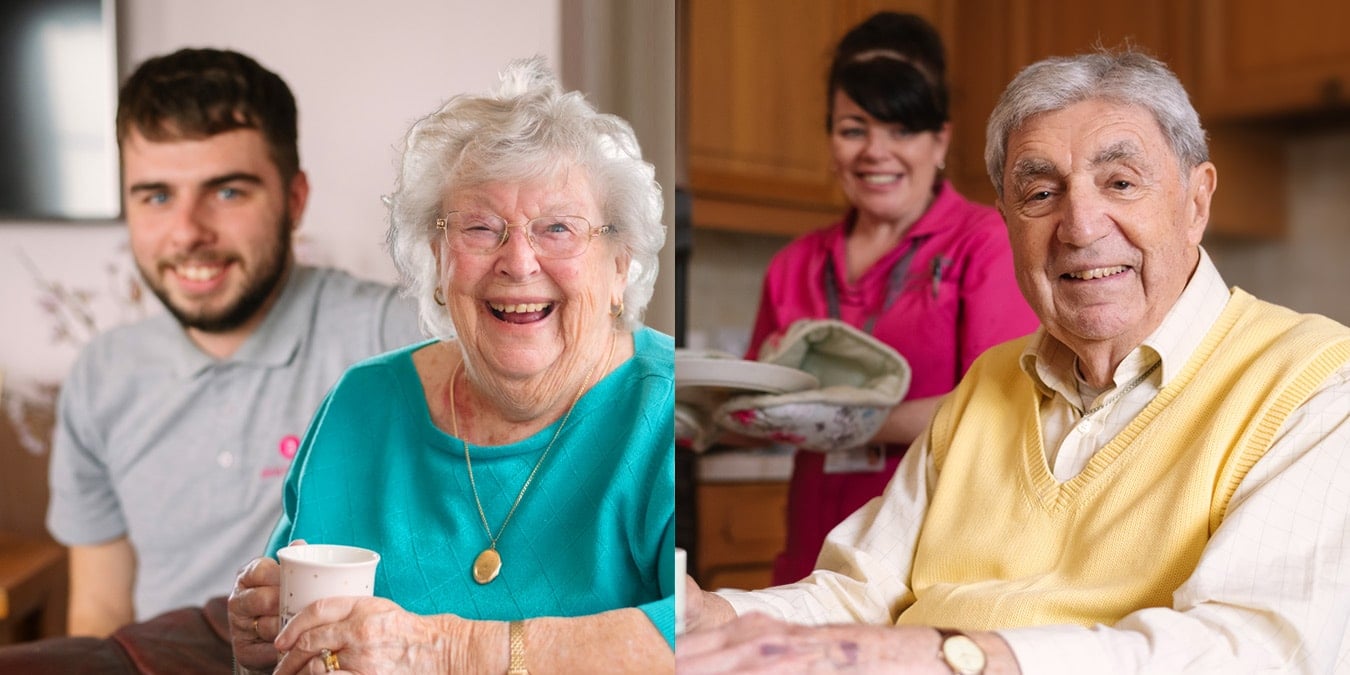 Elderly Care
Life is about enjoying the little things but as we age, many day-to-day activities we take for granted become harder to maintain. Elderly care is designed to help bridge the gap by providing you or your loved one with as much or as little support as you need to keep doing the things you enjoy.
According to The Live-in Care Hub, as many as 97% of elderly people aged over 65 would rather remain in their own homes if they become ill or less able to cope.1 Everything we do is designed to help you or your loved one achieve this by staying as independent as possible for as long as possible.
Maybe your elderly parents are prone to falls, your grandma is too frail to do her own shopping, or your uncle is in need of a friendly face once in a while?
Our friendly, skilled carers are specially trained to provide care for the elderly in their own home. Whether it's washing the dishes, providing company, or offering more specific support for people with dementia or who have had a stroke, our carers for the elderly are dedicated to exceptional quality care.
Once you contact your local Alina Homecare team, we will meet with you and your loved ones to chat through your needs. We'll then create a tailored Care Plan that suits your budget and requirements. This is kept under review to ensure the elderly care we provide is flexible and always suits your individual needs.
We are committed to helping you stay at home for longer, with as much control over your own life as possible. We support you to make life easier.
What are the care options for the elderly?
Our Personal Care options are designed to fit your needs and routines, which we know are individual to each person. That's why we work with you to understand how you like things done and always do our best to help to maintain your independence. Many of our clients ask for help with:
Personal Care
Need help washing, dressing or remembering important medication? Personal care for the elderly can help you or a loved one keep on top of day-to-day health and hygiene activities.
Domestic Care
Want to stay at home but struggling with upkeep and maintenance? From cooking to cleaning, vacuuming to changing the bed, our carers for the elderly take the stress out of staying in your beloved home.
Companion Care
A friendly face goes a long way. Our carers for elderly people provide smiles and support and can help you go about your day-to-day life – from carrying the shopping to helping with transport to a dentist appointment.
Dementia Care
One in 14 people over 65 have dementia, which rises to one in five over 80. Our Care Workers for the elderly can help maintain the routines that keep you healthy and provide much-needed structure.
Respite & Crisis Care
Looking after an elderly relative can be rewarding, but we all need a break sometimes. Our respite & crisis care enables a full-time carer to have some "me time" whilst leaving their loved one in our capable hands.
Palliative Care
Two thirds of people would prefer to spend the end of their life at home. Our palliative carers help make this possible, dedicating themselves to improving your quality of life in the event of a serious, incurable illness.
Live-in Care
If you or an elderly relative need support everyday, live-in care can provide peace of mind and can be a great alternative to moving into a care home.
Stroke Care
Recovering from a stroke takes time, and our care options for the elderly ensure you can focus on getting better while we take care of the rest whether it be full-time or short-term support.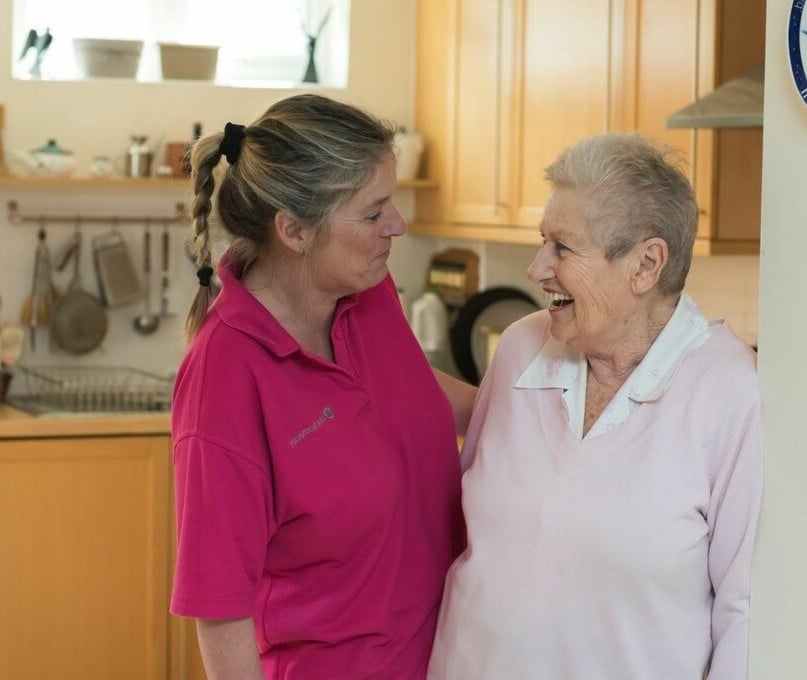 Dad has had a shower each day this week & the house looks neat & tidy. What a difference! Thought all care companies would be the same. Glad to be so wrong."
Relative, Brighton

Why choose our Elderly Care at home?
There are many care options and services for elderly people; according to The Live-in Care Hub, as many as 97% of elderly people aged over 65 choose to remain in their own homes and only 3% want to go into a care home.
There are advantages to either option and sometimes moving into a care home is a necessary choice if specialist nursing care is needed. However, many of our clients choose elderly care in their own homes for four key reasons:
1. Independence
Nothing beats sleeping in your own bed, surrounded by memories of a life well-lived in your own home. Many people we support choose elderly care at home to help them to continue living independently, surrounded by people and familiar places they love most.
2. Control
You're always in control of your care. Our carers for the elderly focus on the small but important detail to meet your requirements like ironing your clothes just the way you like or buying your favourite brands when doing your food shopping.
3. Confidence
Seeing familiar faces, and choosing when to see our carers, gives you the confidence to stay at home without worrying about day-to-day chores. Our teams can help with anything from preparing a meal to posting a parcel – you just have to ask.
4. Peace of mind
For many of our clients and their loved ones, elderly care at home provides peace of mind. Our elderly carers can take away any pressure families can often feel when a loved one is finding it difficult to cope, knowing you're in the hands of fully trained professionals.
Why choose Alina Homecare?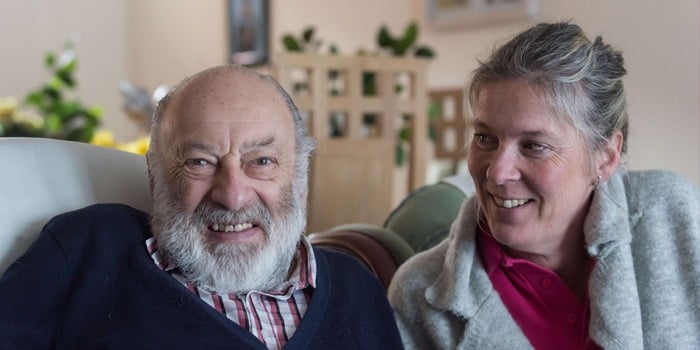 Understanding
Our Team has many years' experience. We understand the challenges, and we're ready to help you every step of the way. Our entire service is designed to be simple and less stressful.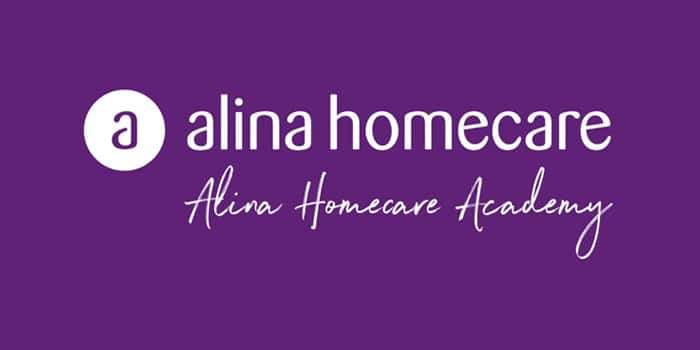 Excellent Training
Our Elderly Carers are carefully selected and receive training through our exclusive Alina Homecare Academy. We do not use an agency or freelance staff to maintain our quality reputation.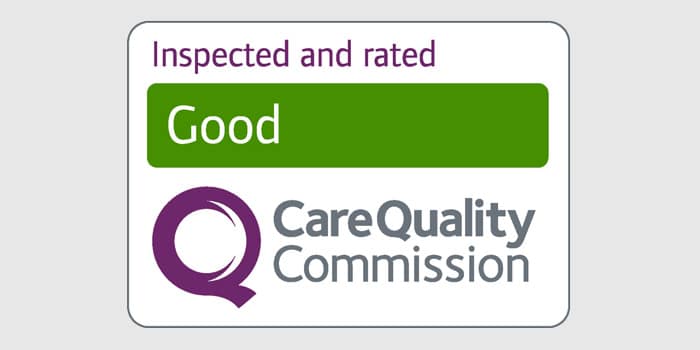 Quality Care
Our strict performance guidelines, Care Quality Commission ratings and transparency via our care monitoring app. give added peace of mind and quality assured.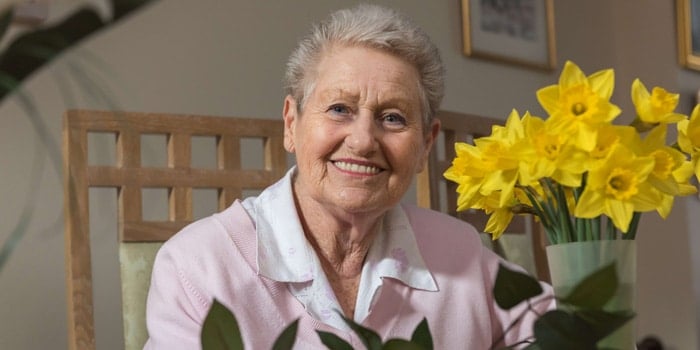 Personalised Care
Our personalised care is unique to each client. Elderly Care is flexible when circumstances change and always delivered with compassion, dignity and respect.
Quick Questions
The cost of elderly care at home can vary according to your individual requirements. You can find out more about the cost of elderly care by contacting your local Alina Homecare team. They will arrange a free no-obligation home visit and work with you to design a personalised care plan that suits your routine and budget.
We take great pride in our commitment to quality, compassionate and reliable elderly care. We are quality assured by the Care Quality Commission and invest in rigorous training for our carers through our exclusive Alina Homecare Academy. We also believe that good care is all about you – so we work closely with you to tailor an elderly care plan that suits your individual needs.
Your home care choices…
Personal Care
We can help in the morning and evening, check medication is taken safely, and ensure dignity is maintained.
Domestic Care
We're here to make life easier for you. We provide care in your own home if running the home seems overwhelming.
Companion Care
We can drop-in for a chat, a cup of tea, or go out for the day, whatever you'd like to do in the company of our carers.
Dementia Care
Our carers provide help at home to people living with the many challenges dementia and memory loss brings.
Respite Care
We're there for you when your carer has regular time away from your home or in the event of an emergency.
Palliative Care
We do all we can to improve quality of life in the face of a serious illness with our personalised care at home.
Stroke Care
We create personalised care plans to help the transition from hospital back home and provide essential support.
Live-in Care
A great choice if personalised 24 hour care at home is needed and an alternative to moving into a care home.