24 Hour Home Care
Find quality 24 Hour Care in the comfort of your own home.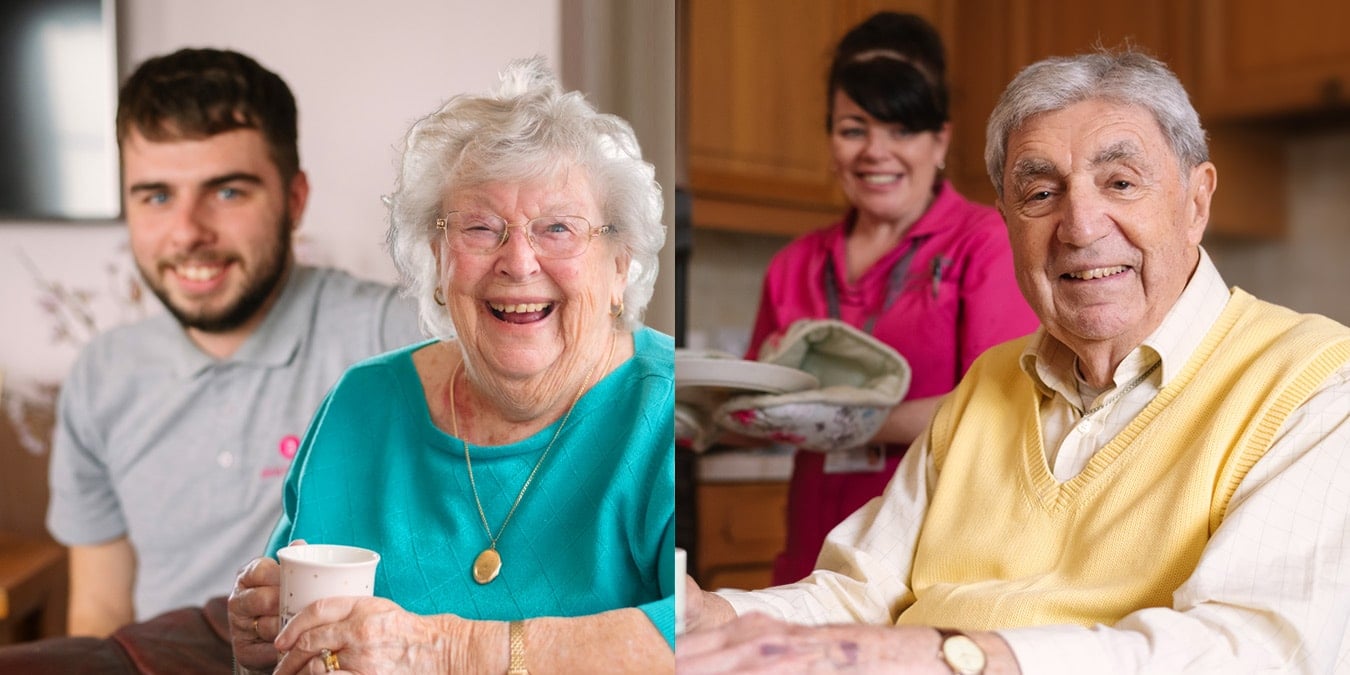 What is 24 Hour Care at Home?
24 Hour Home Care, sometimes called 24 Hour Live-in Care, is when a Carer moves into your or your loved one's home to provide reassuring round the clock support.
It's our most comprehensive service available. As the name suggests, it provides you or your loved one with support at any time of the day or night.
For many of our clients, 24 Hour Care at Home is a vital step to helping them live at home for longer. Our service emphasises independence, enabling you or your loved one to stay in the comfort and familiarity of the home.
Having a 24 Hour Carer can enable a return home from hospital or a care home with reassurance. For others, it can bridge the gap while they search for residential care. Whatever your needs, our 24 Hour Care at Home is designed to make life easier.
During the day, our Live-in Carers can help with Personal Care like washing, or Domestic Care and household tasks. At night, if you or your loved one struggle with restlessness or wandering, our Waking Night Carers are available to support you.
We're here to help.
Your home. Your care. Your choice.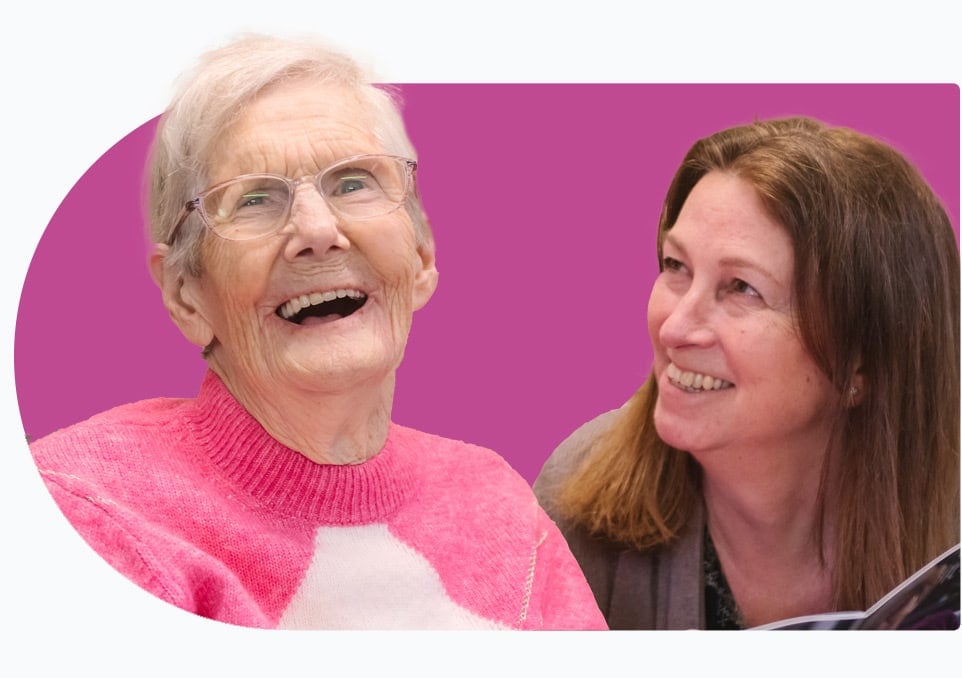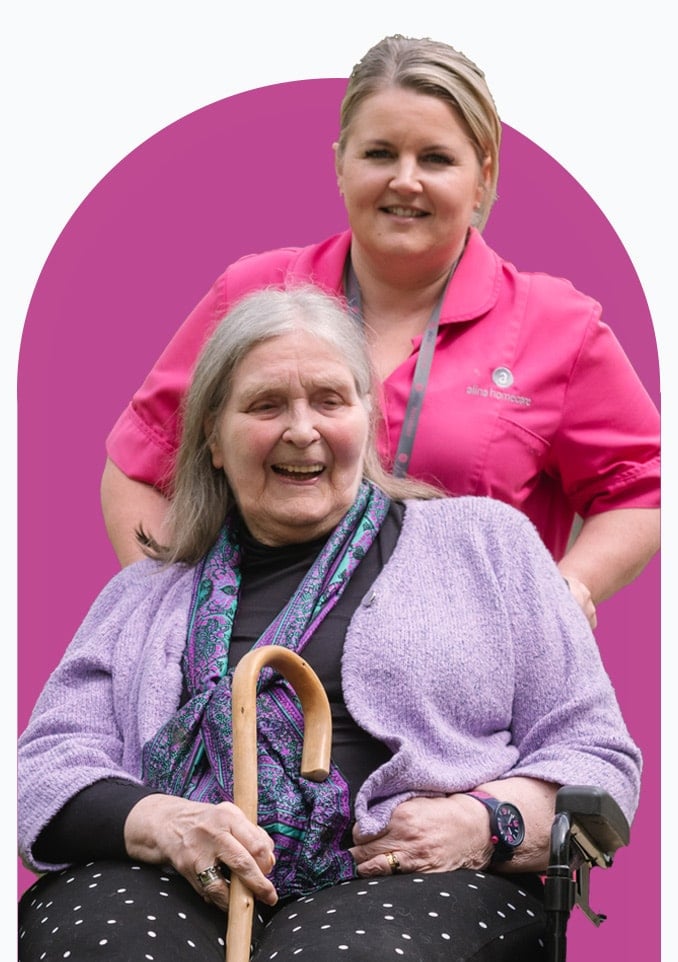 How does 24 Hour Care at Home work?
24 Hour Care at Home is a specific form of Live-in Care where support is provided both day and night. It's a useful alternative to moving into a care home or supported living facilities as a dedicated Carer is always available.
Standard Live-in Care usually involves one Live-in Carer who provides support a few times a night. 24 Hour Care is slightly different as it tends to involve two or more Live-in Carers. This is because care is provided without a break for added reassurance. Your 24 Hour Carers exchange shifts during the day, so one takes a break while the other continues to look after your needs.
For added reassurance, our Overnight Waking Nights Care service means your Live-in Carer will stay awake during the night to assist you if needed. You can fall asleep peacefully knowing help is always nearby.
Our 24 Hour Carers for the elderly can assist with all kinds of tasks. Support includes everything from maintaining hygiene and using the bathroom, to tasks like medication management, preparing meals, collecting prescriptions, and more.
Our Live-in Carers also provide Companion Care and emotional support, such as taking you or your loved one on day trips, making cups of tea, or playing a favourite board game.
Whatever you need, whenever you need it, 24/7 Home Care can help. It's the ideal solution for total reassurance and peace of mind for you and your loved ones.
Why choose Alina Homecare?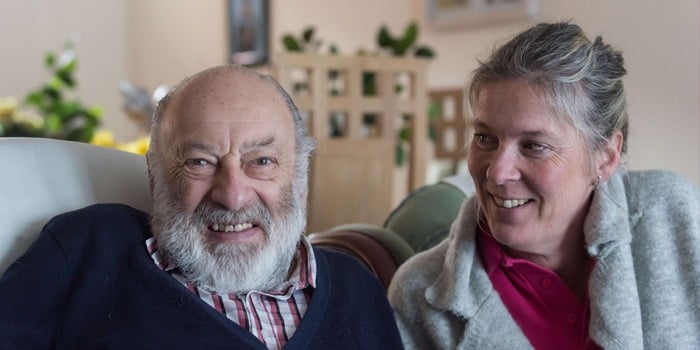 Understanding
Our 24 Hour Care Teams have many years' experience. We understand challenges, and we're ready to help you. Our entire service is designed to be simple and less stressful.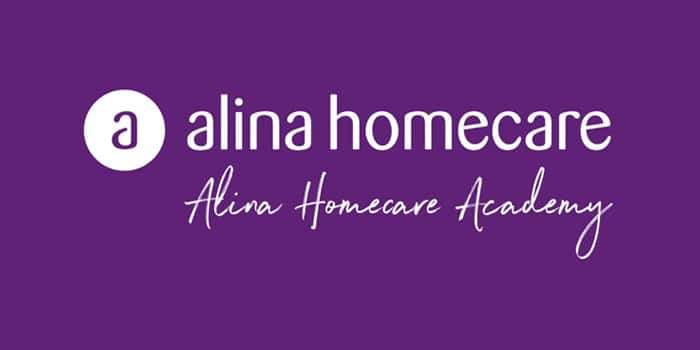 Excellent Training
Our Carers are carefully selected and receive training through our exclusive Alina Homecare Academy. We don't use an agency or freelance staff to maintain our quality reputation.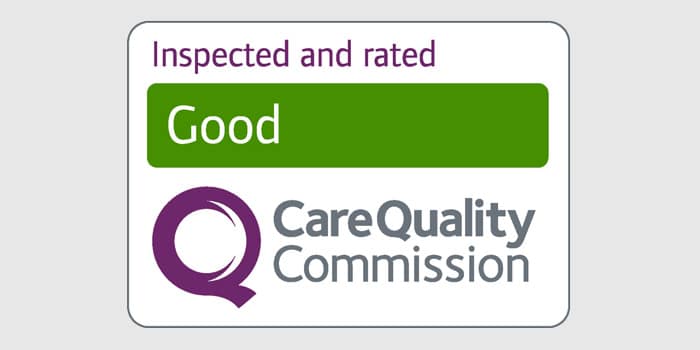 Quality Care
Our strict performance guidelines, Care Quality Commission (CQC) ratings and transparency via our care monitoring app. give added peace of mind that quality is assured.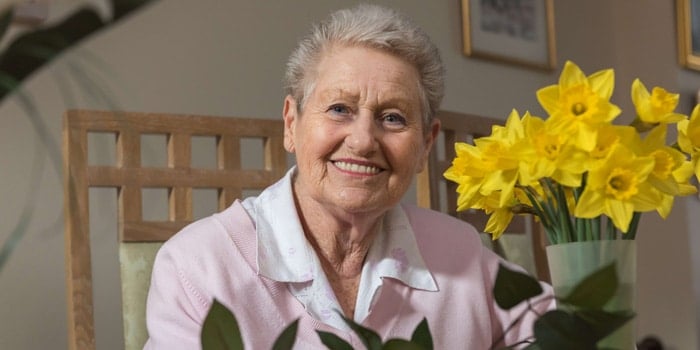 Personalised Care
Our personalised care is unique to each client. 24 Hour Home Care is flexible when circumstances change and always delivered with compassion, dignity and respect.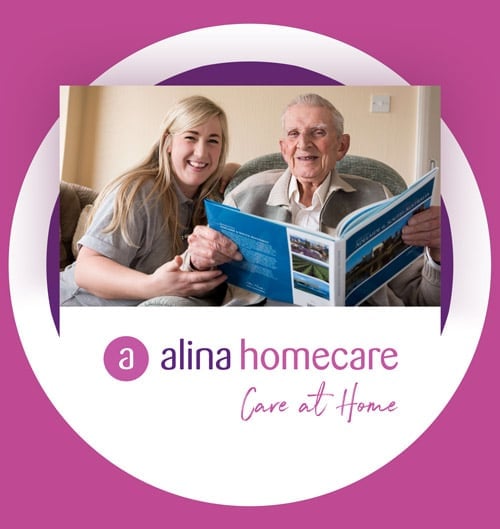 What does 24 Hour Care at Home include?
24 Hour Care at Home can include any of the Home Care services we offer. It can be especially helpful for people who need ongoing assistance but who aren't yet ready to move into a care home. We can help with tasks such as:
From using the bathroom to dressing and applying lotions, we help maintain hygiene and routines with dignity and respect.
A cup of tea. A board game. Attending a local event. Our 24/7 Companion Care service ensures there's always someone close by to keep you or your loved one company.
Laundry, dusting, vacuuming. Our Live-in Carers maintain your home just the way you like it.
We understand that home is more than just a place where we live. Enjoying your local community is just as important. Our Carers go where you go, enabling you to make the most of life.
Many of our elderly and disabled clients require assistance with maintaining a healthy and balanced diet. Our Live-in Carers make sure meals aren't missed and are prepped to individual tastes and allergies.
We know what a key part pets can play in our lives. Lots of our Live-in Carers love pets and are happy to care for yours.
24/7 Care at Home covers you wherever you go. Holidays, day trips and visiting friends and family are made possible with our round the clock support.
Our care monitoring app. tracks when you or your loved one need medication and, with permission, shares this information with your close family.
We can provide both physical and emotional support for incurable illness. We'll do our best to ease your burdens and maximise comfort.
Our Carers bridge the gap with Convalescent Care or After Hospital Care until you or your loved one feel well again. Our service is highly personalised, mirroring your needs and preferences, and enabling you to live as independently as possible.
We aim to match you with a Live-in Carer with shared interests where possible, so you enjoy your time together.
Compare 24 Hour Home Care with a care home
Most people prefer to age comfortably in their beloved home and are reluctant to move. For some, this isn't possible due to their specific needs. If you or your loved one are considering 24/7 Care at Home or a care home, here are some key considerations:
Who can benefit from 24 Hour Care?
Our Live-in Care manager works alongside you and your family to determine the most appropriate care for you and ensure everything meets your needs. Creating your support plan is a collaborative process so everything is tailored to your requirements, regardless of your health condition. Our dedicated Care Teams will constantly review your care plan so we continue to meet your needs as and when things change.
If you require 24 Hour Care for complex care needs, you may require one or two Live-in Carers, as well as support from our local visiting Care Team. They'll cover your Live-in Carers breaks and provide continuous support. If your loved one has advanced dementia and needs constant care during the day and throughout the night, we'll ensure you have the best team of Live-in and visiting Carers to support them. The Carers will get to know their routines and be able to provide care tailored specifically for them.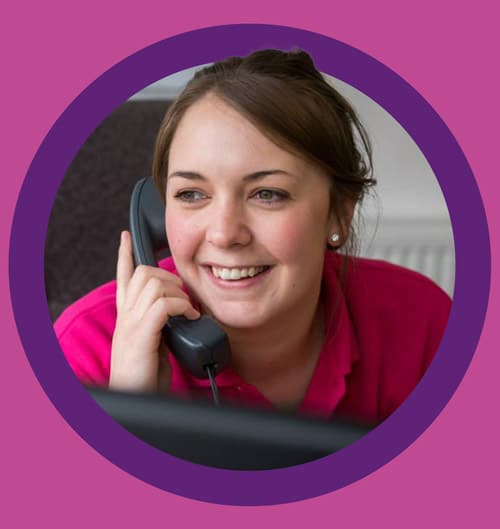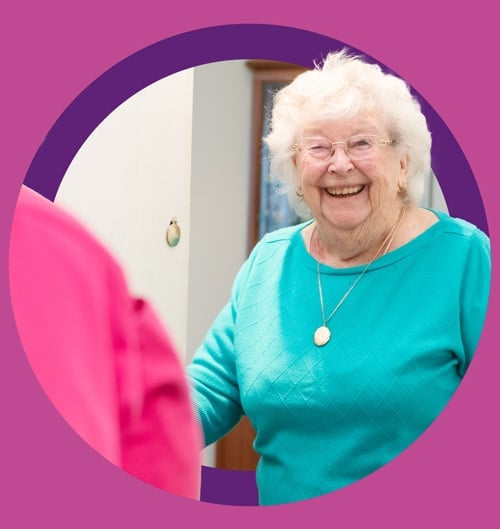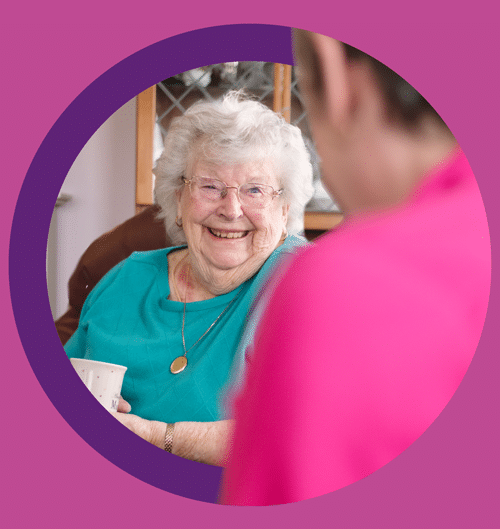 What are the advantages of 24 Hour Care at Home?
Cost Effective
24 Hour Care can be a cost effective alternative to a care home. This is especially true for couples when compared against the cost of care home fees for two people.
Independence
Everything we do is about promoting independence for you or your loved one. Our 24 Hour Care service is delivered on your terms, based on your needs and preferences.
Stay Local
Local events. Familiar faces. We understand your community and surroundings are important. Unlike residential care, you or your loved one will stay in the home you know.
Live with a Spouse
Staying together is important for many couples. Sadly, residential care can sometimes mean separation. This can be avoided with our 24 Hour Care at Home service.
Peace of Mind
If your loved one is vulnerable, the benefit of having a Carer close by 24 hours a day is immeasurable. Our service provides security, as well as a helping hand whenever you need it.
Family Focused
24 Hour Home Care eases the burden of caring and performing intimate tasks on loved ones. Family and friends can focus on meaningful time together while we take care of personal needs.
Enjoy Company
All kinds of Home Care can include valuable companionship and wellbeing support, but 24 Hour Care ensures someone is nearby at all times. Enjoy reassurance during day and night.
1:1 Support
Unlike most other forms of care, our 24/7 Live-in Carers are dedicated to one client or a couple. That means we provide you with continuous and dedicated support.
Pet Care
Staying at home means you won't have to say goodbye to your pet. Whether you're a dog or a cat person, our Live-in Carers can help with feeds, walks and visiting the vet.
Safety
Elderly people are at a higher risk of falls, so having a Home Carer can prevent accidents. People receiving Live-in Care have half as many hip fractures as those in care homes.1
Continuity of Care
A Live-in Carer provides one to one bespoke support, making it easier for you to form a close and trusting relationship. We'll aim to match you with a Carer based on shared interests.
Continuous Support
24 Hour Care means care is provided when you want it and isn't subject to changes. It also means consistency of care – even if your Carer is on a break, we'll arrange alternative support.
24 Hour Care stories
We're proud to serve our clients across the South of England. Find out how our 24 Hour Home Care services have benefited them with these reviews taken from independent review site, homecare.co.uk:
"Alina Homecare were very accommodating in dealing with different time frames as Mum went into hospital. When the decision was made Mum could come home with 24 Hour Care, another assessment was quickly arranged and within 10 days a Live-in Carer was found…"
"The Carer was excellent, Dad trusted him from the start and Dad's best interests always prevailed. We needed extra care as Dad's condition deteriorated and the manager provided this within 24 hours. We received excellent care from the Team…"
"Our Mum came out of hospital in February 2021 with the need for a 24 Hour Live-in Carer. Alina Homecare have supplied at least six lovely ladies to live in with Mum in that time. They have all been amazing and looked after Mum just as we would have done…"
"Mum has 24 Hour Live-in Care from Alina Homecare and she's flourished. She is happy and content and so well cared for. She looks years younger! The Live-in Carers and relief Carers have become friends of all the family and show so much patience with Mum…"
24 Hour Care at Home costs
There's no one size fits all. The cost of 24 Hour Care at Home varies depending on your needs. Our services are competitively priced and provide excellent value for the quality care we deliver.
We'll meet with you for a free no-obligation assessment of your needs. Once we fully understand the services you require, we'll advise you of our rates.
There are a number of ways to fund 24/7 care – you may be eligible for financial support from your local council or you may want to fund it yourself. Whatever your circumstances, we can help work out the best way forward for you.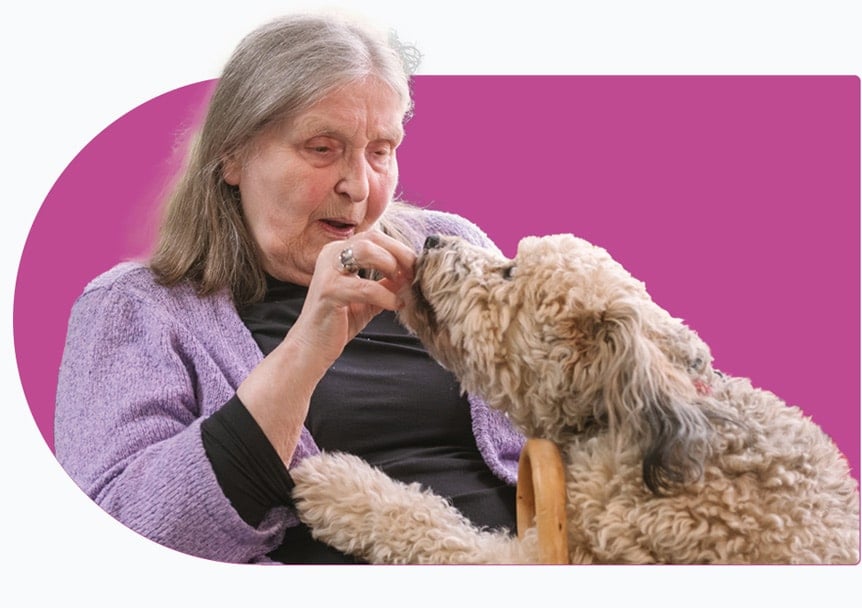 Quick questions
What is 24 Hour Home Care?

24 Hour Home Care, sometimes called 24 Hour Live-in Care, is when a Care Worker moves into your or your loved one's home to provide reassuring round the clock support. There are different types of 24/7 Home Care available, including Live-in Care and Overnight Care.

Our round the clock service is built according to your needs. If you only need support at night, we can assist with Overnight Care. Within this, you may choose our Waking Night service – where a Carer remains awake through the night in case you need them – or a Sleeping Night service. You can also choose our Live-in Care service, where a Carer moves into your home and lives with you.

How do I begin to find a 24 Hour Carer?

Choosing the right Home Care provider can be challenging. Our Teams are ready to guide you through the process – from understanding funding to dealing with other healthcare professionals.

Our services are designed to be as simple and stress free as possible. Simply contact your local Alina Homecare Team to get started. We can then meet with you to explain the process in more detail and answer any questions. We're here to make life easier.
Ultimately, only you and your loved ones can answer this question. We're here to help you make an informed decision that's right for you. For many people, 24 Hour Home Care is a great choice that makes life easier and fulfils care needs. To find out more, contact your local Alina Homecare Team to discuss requirements and see how we can help!

Can my Live-in Carer accompany me on holiday?

Yes! Before you go away, we'd carry out a risk assessment for your Live-in Carer. This is regulation but, more importantly, it will help reassure you so you can relax and enjoy your trip!

Will my Live-in Carer look after my pets?

We understand pets play a key part in many people's lives and are a key reason why many people want to continue living at home. Lots of our Carers love pets and will be happy to take care of yours.

Is 24 Hour Home Care suitable if I need specialist care?

Absolutely. 24 Hour Care at Home is particularly useful if you have more specialist services for conditions like multiple sclerosis (MS), Parkinson's, dementia, cancer, and more. If necessary, we can also arrange for a second Care Worker to visit and support your regular Live-in Carer with more specialist tasks.

Our Live-in Carers receive specialist, advanced training with our exclusive Alina Homecare Academy so they have the best knowledge to manage these conditions.

Do you provide care for couples?

Yes we do. Live-in Care for couples can be cost effective compared with care home fees for two people. It allows couples to stay together at home rather than separating to receive residential care.

When is 24 Hour Care needed?

24/7 Care can be particularly beneficial if you or your loved one is elderly or disabled and care needs are increasing.
How can I fund 24/7 Care?

There are lots of options for funding 24 Hour Home Care and Live-in Care. Read our Home Care Funding and Live-in Care Funding guides for more information.

How does the cost of 24 Hour Care compare with residential care?

If you're receiving support from your local authority, there's a key difference between 24 Hour Live-in Care and residential care; local authorities will not take the value of your home into account when you receive Live-in Care because you still live there. Live-in Care can be cost effective for couples in particular as residential care would require paying separate fees for both individuals.
How does Alina Homecare compare to an introductory agency?

Agencies are not regulated and quality cannot be guaranteed. We provide fully regulated services that are inspected by the Care Quality Commission (CQC). We also provide full and exclusive training for our Live-in Carers, whereas private and agency carers may not have comprehensive training. In addition to this, our services are also backed up with central support; this means you can count on us even if your Live-in Carer needs time off as our local Team can step in to ensure continuity of care.

How quickly can care be arranged?

We operate a responsive service. We work wherever possible to your timings and to ensure care is in place when it's needed. In most instances, we're able to install emergency care within 48 hours of initial contact, sometimes sooner. If you need emergency care at home, please contact your local Alina Homecare Team.

We're rated 'Good' by the CQC, the independent regulator of health and adult social care in England. This rating reflects our commitment to quality assured care, and gives you added confidence that our services meet the highest quality standards.