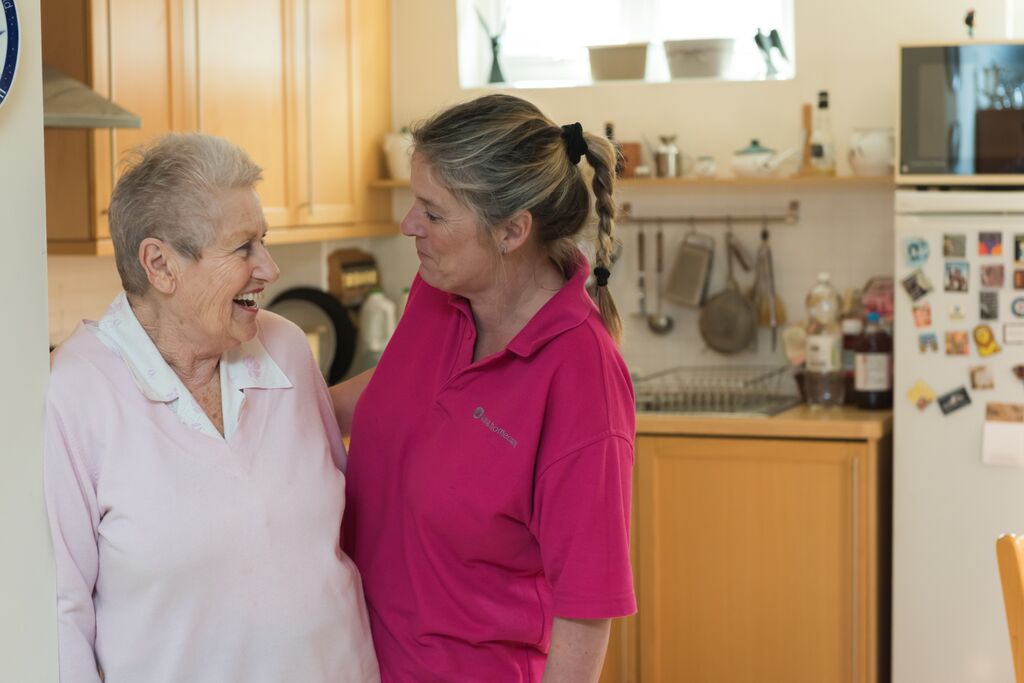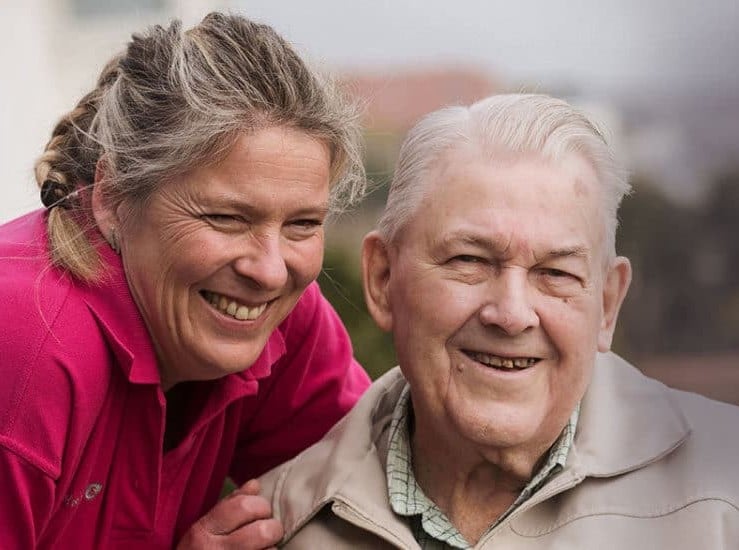 Companion Care at Home
Find excellent quality care at home:

Why choose Companion Care?
Sometimes the most important care we deliver is a simple cup of a tea and a chat. According to Age UK, there are reportedly 1.4 million elderly people chronically lonely in the UK. Many go long periods of time without having a conversation with someone, which is why companions for the elderly are so important. Our companion services aim to prevent feelings of loneliness and support you to gain the confidence you need to live the life you want.
Having others to rely on to do the grocery shopping or who are there at the end of the phone for a chat, can make a positive difference to people's lives. However, if a bereavement or relocation means they are no longer there, life can become a little more challenging. Having a care companion can make a great difference to your quality of life, supporting you to get back on track and live the life you want again.
Our Companion Care at Home services
Companion care is unique to each individual. Whether you just want someone at home for company and to share your thoughts and feelings with, or perhaps some company when you go out, we can help. Companion care is specific to you and where you are at in your life. Companion care can also involve:
Hobbies & activities
Sharing your favourite hobbies and activities with someone who enjoys them too is great fun so we make sure to match you with companionship carers best suited to you and the things you enjoy doing because matching a golfing enthusiast to a keen knitter isn't a natural fit! We make every effort to make the best connections so that you get the most out of your time together.
We also believe that age is but a number and there is no time like the present to start a new hobby. Your care team will support you all the way and help you to achieve your new goals.
Our care companions are great at socialising and can accompany you to family events, day trips out and friendly catch ups. Sometimes having someone by your side, gives you the confidence you need.
Managing household tasks
Sometimes it's the simple pleasures like clean bed sheets and a warm meal that can help us feel more comfortable and in control of our lives. Our companion services support you to make life easier and provide your loved ones with the reassurance that you are healthy and safe when they are not around.
Running errands
Whether it be shopping trips, going to appointments or picking up a parcel from the post office, our carers can accompany you throughout your daily tasks.
About our Companionship Carers…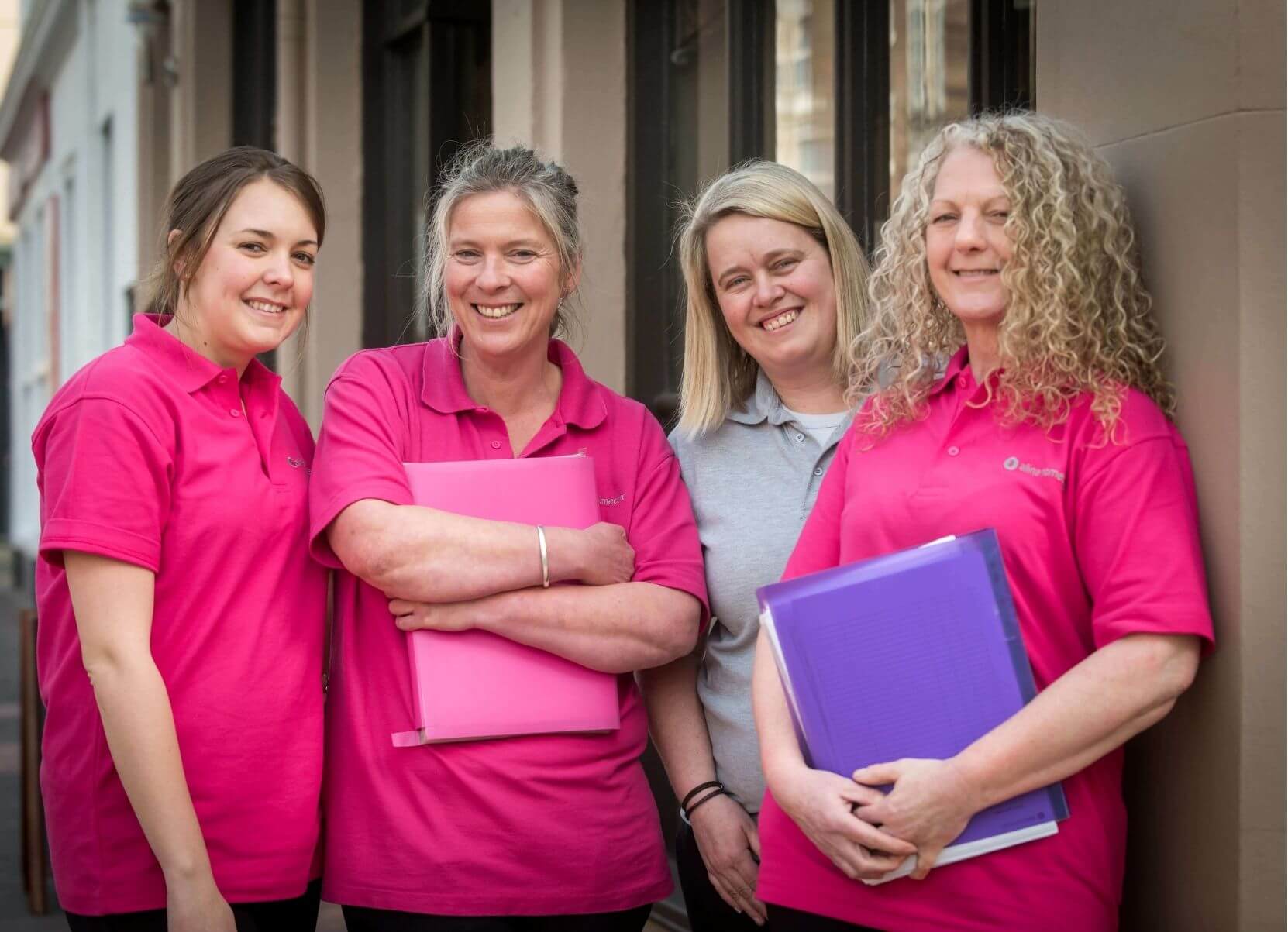 Every member of the Alina Homecare Team has received extensive training from our in-house Alina Homecare Academy, regardless of their previous experience. This provides our teams with the most current care knowledge and ability to deliver care with our core values: quality, integrity, respect and compassion.
Whatever the companionship you need, our carers will always come ready with smiles and enthusiasm, remembering your Right to Respect every time.
It doesn't matter how much or how little help you need.
We support you to make life easier.

Your home care choices…
Personal Care
We can help in the morning and evening, check medication is taken safely, and ensured dignity is maintained.
Domestic Care
We're here to make life easier for you. We provide care in your own home if running the home seems overwhelming.
Companion Care
We can drop-in for a chat, a cup of tea, or go out for the day, whatever you'd like to do in the company of our carers.
Dementia Care
Our carers provide help at home to people living with the many challenges dementia and memory loss brings.
Respite & Crisis Care
We're there for you when your carer has regular time away from your home or in the event of an emergency.
Palliative Care
We do all we can to improve quality of life in the face of a serious illness with our personalised care at home.
Stroke Care
We create personalised care plans to help the transition from hospital back home and provide essential support.
Live-in Care
A great choice if personalised 24 hour care at home is needed and an alternative to moving into a care home.

Dad has had a shower each day this week & the house looks neat & tidy. What a difference! Thought all care companies would be the same. Glad to be so wrong."
Family Member, Brighton
Why so many families trust us…
Personalised Care
Everyone's needs are different that's why we provide personalised care to everyone. Our high-quality care is flexible when circumstances change and always delivered with compassion, dignity and respect.
Quality Assured
Choosing Companion Care is a big decision. Our strict performance guidelines, Care Quality Commission ratings & transparency via our care monitoring app, gives added confidence that our quality is assured.
Excellent Training
Our care and support teams are carefully selected and receive excellent training through our exclusive Alina Homecare Academy. We don't use agency or freelance staff to protect our quality reputation.
Quick Questions
Companionship care is when a professionally trained carer visits you in your home for some company; someone to share your hobbies with or simply to pop to the local shops together. Sometimes life can be lonely; in fact, 24% of people aged over 60 stated they felt lonely sometimes or often.2 We are here to lift your day and make life easier for you. We also make great cups of tea!
Companion Care is for anyone who needs help from time to time, or needs a listening ear or maybe just misses having someone around.
It's entirely up to you. You can choose regular visits or just the occasional one, the way you use our time is your choice. If you need more round the clock care and companionship then a live-in carer could be a better option for you.