Companion Care
Find quality Companion Care in the comfort of your home.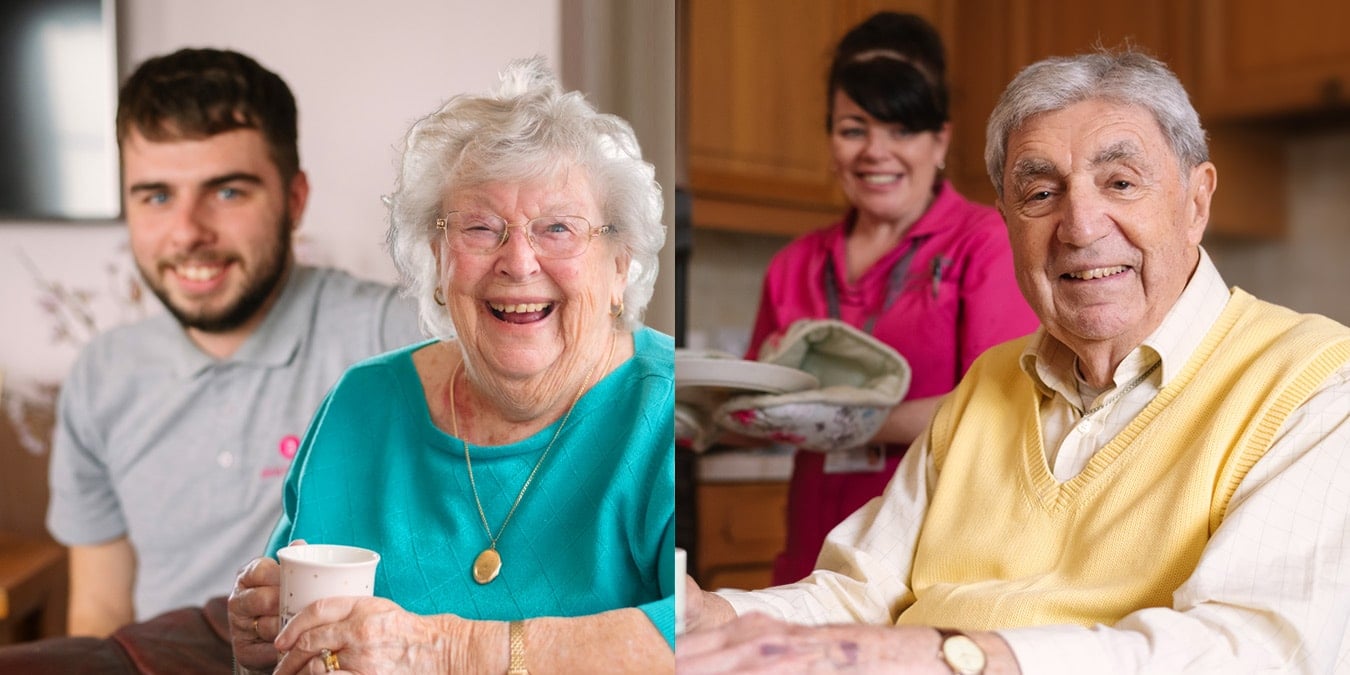 What is Companion Care?
Companion Care involves a Carer visiting you or your loved one at home to provide valuable social interaction. Our Home Care services aren't just about supporting Personal Care or complex needs. Companion Care enables you or your loved one to continue enjoying the things you love most about your life at home.
As people get older, many experience elderly loneliness. Life can be more challenging without someone to talk to regularly. This is often the case if you or your loved one live alone or far from family and friends. Sometimes, all it takes is spending time with a friendly face.
With Companion Care, one of our friendly Carers will regularly visit you or your loved one for a cup of tea and a chat, a day trip to a favourite place, or a walk in the park. At Alina Homecare, our care is tailored to meet your or your loved one's exact needs. We consider your preferences, interests and hobbies and aim to match you with a like minded Companionship Carer.
Receiving Companion Care at Home can make a positive difference, supporting you or your loved one to live the life you want.
Your home. Your care. Your choice.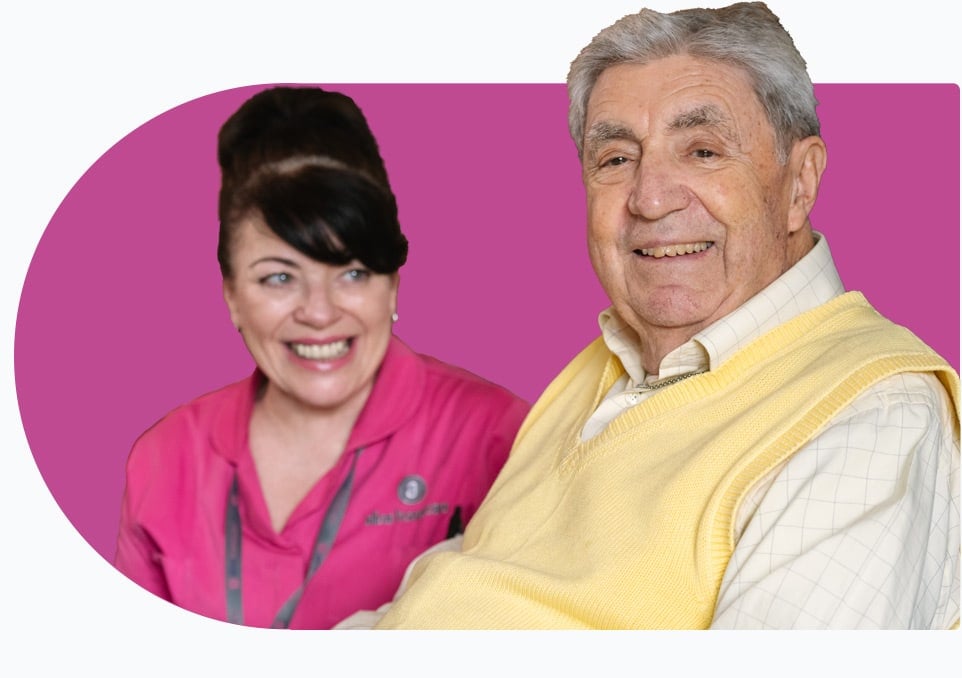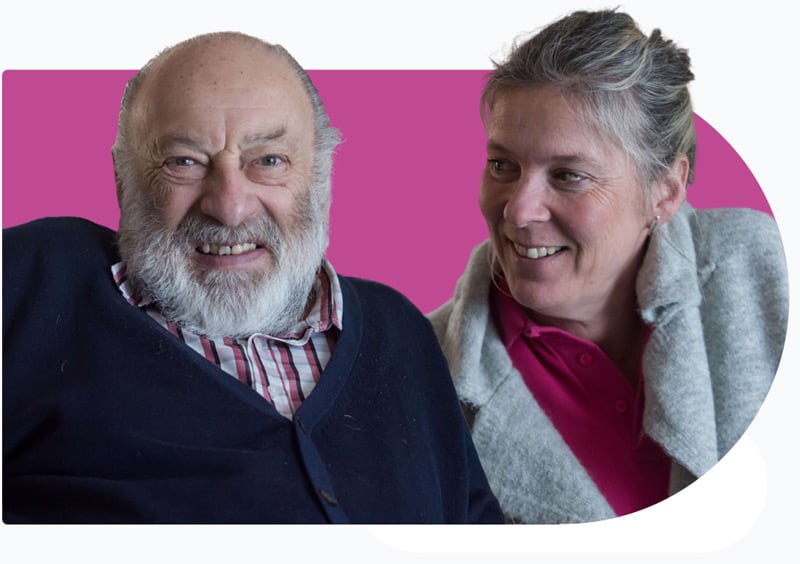 Why choose Companion Care?
Companion Home Care for the elderly aims to decrease feelings of loneliness for you or your loved one. According to Age UK, over 1.4 million older people in the UK are often lonely.1 A lot of the time, this begins after losing a significant relationship, living alone or struggling to find opportunities for meaningful social interaction.
Unfortunately, social isolation and loneliness can have a negative impact on mental health. As a result, this can also affect physical health and can lead to difficulty concentrating and insomnia.2 Having an elderly companion can make all the difference and help improve quality of life.
At Alina Homecare, we provide regular companionship for you or your loved one to make a positive difference in your day. Whatever support you need, care can be tailored to your individual requirements. Whether you want someone to visit you or your loved one at home for companionship, someone to challenge at chess or to accompany you or your loved one on regular days out, we can help.
Why choose Alina Homecare?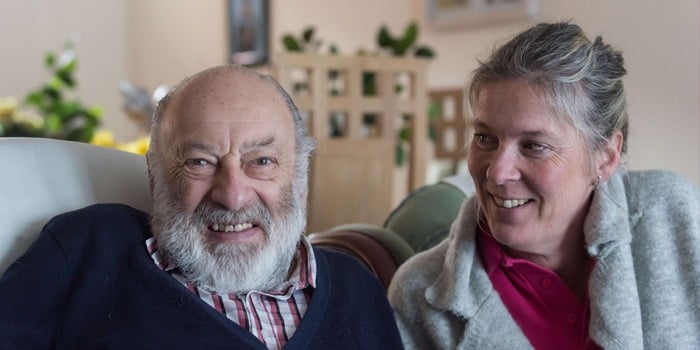 Understanding
Our Team has many years' experience. We understand the challenges, and we're ready to help you every step of the way. Our entire service is designed to be simple and less stressful.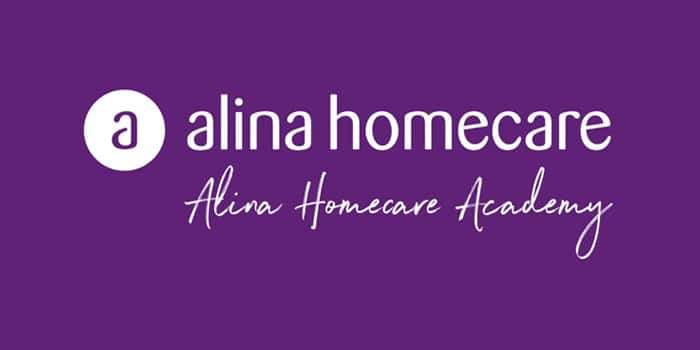 Excellent Training
Our Carers are carefully selected and receive training through our exclusive Alina Homecare Academy. We do not use an agency or freelance staff to maintain our quality reputation.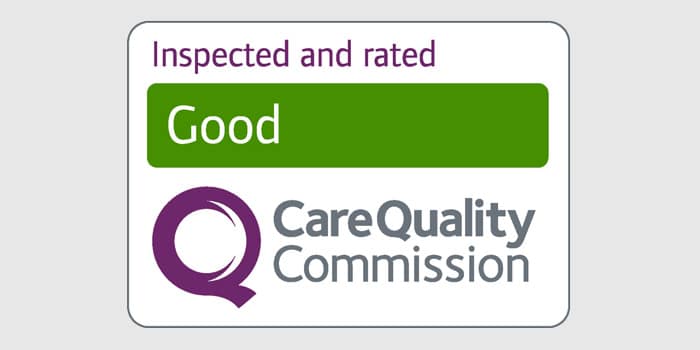 Quality Care
Our strict performance guidelines, Care Quality Commission (CQC) ratings and complete transparency via Birdie, our care monitoring app., give added peace of mind.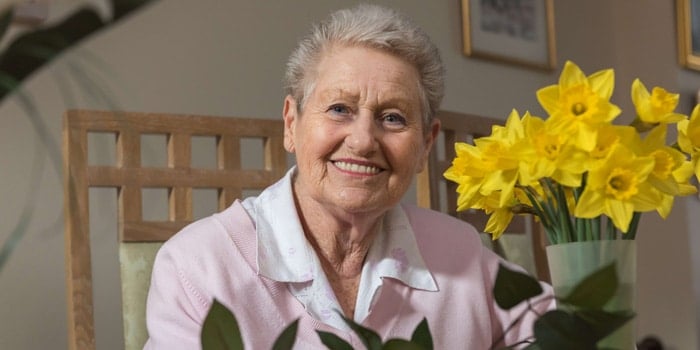 Personalised Care
At Alina Homecare, our Personalised Care is unique to each client. Companion Care is flexible when circumstances change and always delivered with dignity and respect.
Options for Companion Care
Deciding whether Companion Care can benefit you or your loved one is a big decision which requires a lot of thought. You need to take into consideration the best option for your circumstance whilst ensuring your or your loved one's needs are met. At Alina Homecare, we offer two types of Companion Home Care:
Visiting Companion Care
Visiting Companion Care is where a Carer visits the home at an agreed regular time to provide companionship. At Alina Homecare, we offer 15 minute wellbeing checks and Companion Care visits start from 30 minutes. All our care plans are personalised to you or your loved one, which means we remain flexible when things change.
If you or your loved one would benefit from having someone to chat with a few times a week or to attend a weekly event with, visiting Companion Care may be the most suitable option.
Live-in Companion Care
With Live-in Companion Care, a Carer will move into your or your loved one's home and provide round the clock companionship. This can be provided at any time of day and could involve Overnight Care if you struggle with insomnia.
At Alina Homecare, all Live-in Companionship Carers receive advanced training through our exclusive Academy. We understand the importance of matching you with the right Companion Carer, and we always look to find someone with common hobbies or interests.
We also provide a wide range of other Home Care services:
What is included in Companion Care?
Companion Care is unique to each person to ensure the right level of care and support is provided. Whether you or your loved one would like some regular company at home, or perhaps someone to go on days out with, we can help. Our Companion Care for the elderly can also include:
Hobbies & Activities
Sharing your favourite hobbies and activities with someone is great fun. We aim to match you or your loved one with a Companion Carer who is most suited and has common interests. Not only can they support you or your loved one to continue your usual hobbies, but to also learn new ones.
Attending Events
Getting out and about and experiencing a change of scenery can benefit mental health. Our Companionship Carers can accompany you or your loved one to local events, day trips and friendly catch ups. Sometimes having someone by your side gives you the confidence you need.
Running Errands
Our Companionship Carers can accompany you or your loved one running errands or run them for you. Our Carers all drive so can help with going to the shops or attending appointments. Going out alone can be daunting which is why our Carers are there to provide reassurance.
Wellbeing Support
From general chit chat to deep and meaningful conversations, our Companionship Carers are ready and able to provide support. For many of our clients, this extends beyond just the person receiving care. We also provide guidance and a listening ear to loved ones.
Meal Preparation
Mealtimes can often be the loneliest time of day for the elderly. One in five seniors say they feel especially lonely when eating alone.3 Our Companion Carers help by preparing nutritious meals and can accompany and assist you or your loved one when eating.
Housekeeping
Simple pleasures like a freshly made bed or a vacuumed carpet can help us feel more comfortable and in control of our lives. Companionship Carers can provide Domestic Care to keep things just how you or your loved one would like at home.
What to expect from Companion Care?
Our Companion Care at Home service is provided by a fully trained Companion Care Team. They'll provide you or your loved one with valuable companionship to support your mental wellbeing.
From offering a friendly face to popping in for a chat, watching a film together or going to a regular activity, we make life easier.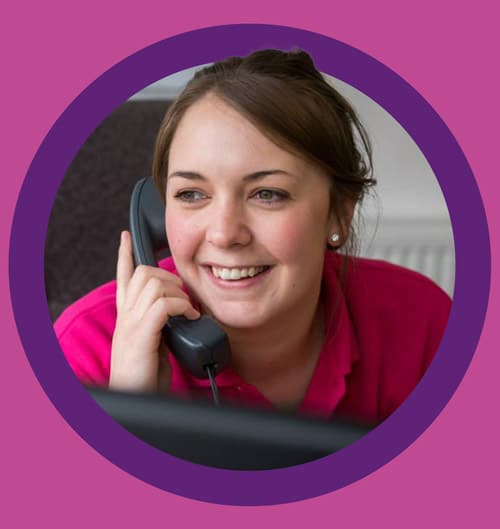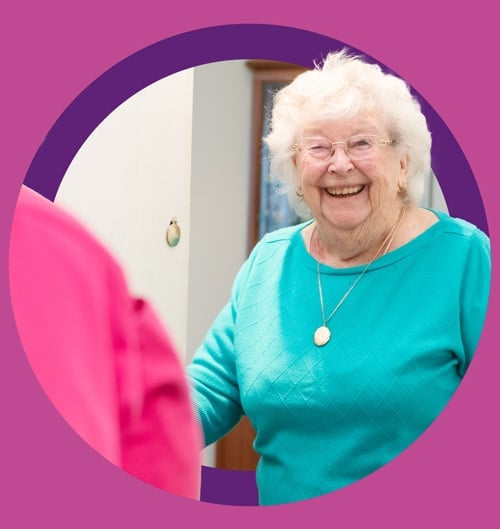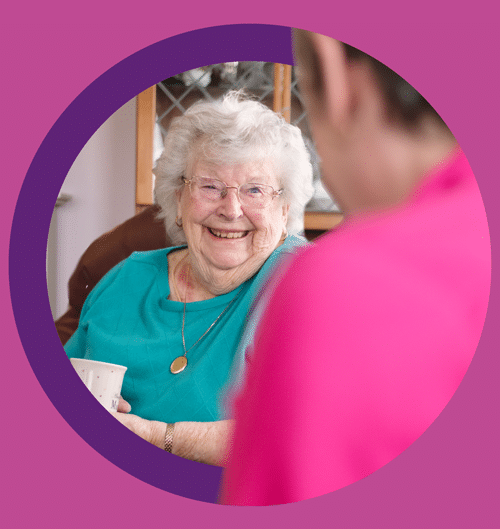 About our Companionship Carers…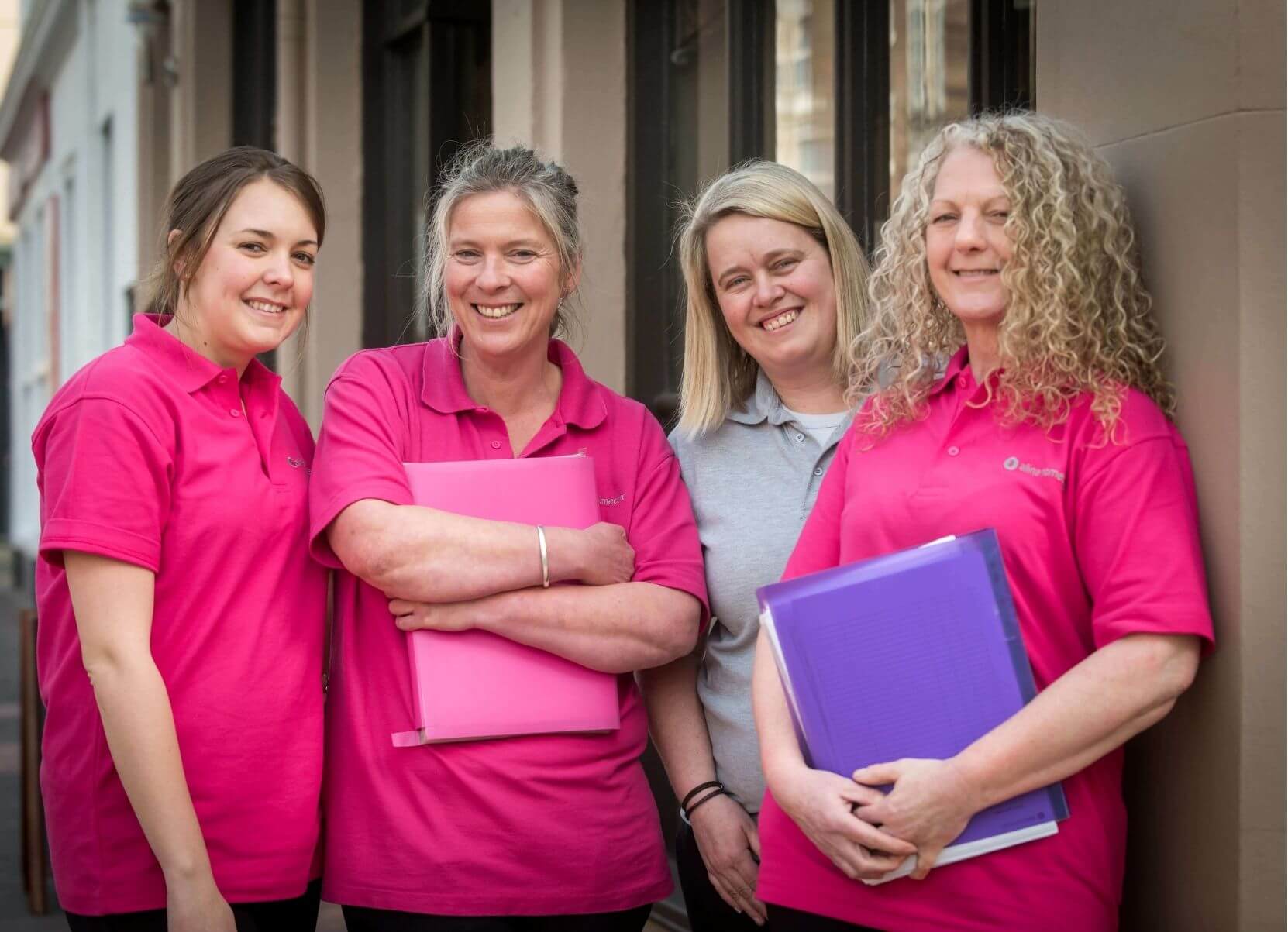 Every member of the Alina Homecare Team has received extensive training from our in-house Alina Homecare Academy, regardless of their previous experience. This provides our teams with the most current care knowledge and ability to deliver care with our core values: quality, integrity, respect and compassion.
Whatever the companionship you need, our carers will always come ready with smiles and enthusiasm, remembering your Right to Respect every time.
It doesn't matter how much or how little help you need.
We support you to make life easier.

Your home care choices…
Personal Care
We can help in the morning and evening, check medication is taken safely, and ensure dignity is maintained.
Domestic Care
We're here to make life easier for you. We provide care in your own home if running the home seems overwhelming.
Companion Care
We can drop-in for a chat, a cup of tea, or go out for the day, whatever you'd like to do in the company of our carers.
Dementia Care
Our carers provide help at home to people living with the many challenges dementia and memory loss brings.
Respite Care
We're there for you when your carer has regular time away from your home or in the event of an emergency.
Palliative Care
We do all we can to improve quality of life in the face of a serious illness with our personalised care at home.
Stroke Care
We create personalised care plans to help the transition from hospital back home and provide essential support.
Live-in Care
A great choice if personalised 24 hour care at home is needed and an alternative to moving into a care home.

Dad has had a shower each day this week & the house looks neat & tidy. What a difference! Thought all care companies would be the same. Glad to be so wrong."
Relative, Brighton
Quick Questions
Companionship care is when a professionally trained carer visits you in your home for some company; someone to share your hobbies with or simply to pop to the local shops together. Sometimes life can be lonely; in fact, 24% of people aged over 60 stated they felt lonely sometimes or often.2 We are here to lift your day and make life easier for you. We also make great cups of tea!
Companion Care is for anyone who needs help from time to time, or needs a listening ear or maybe just misses having someone around.
It's entirely up to you. You can choose regular visits or just the occasional one, the way you use our time is your choice. If you need more round the clock care and companionship then a live-in carer could be a better option for you.
Contact us