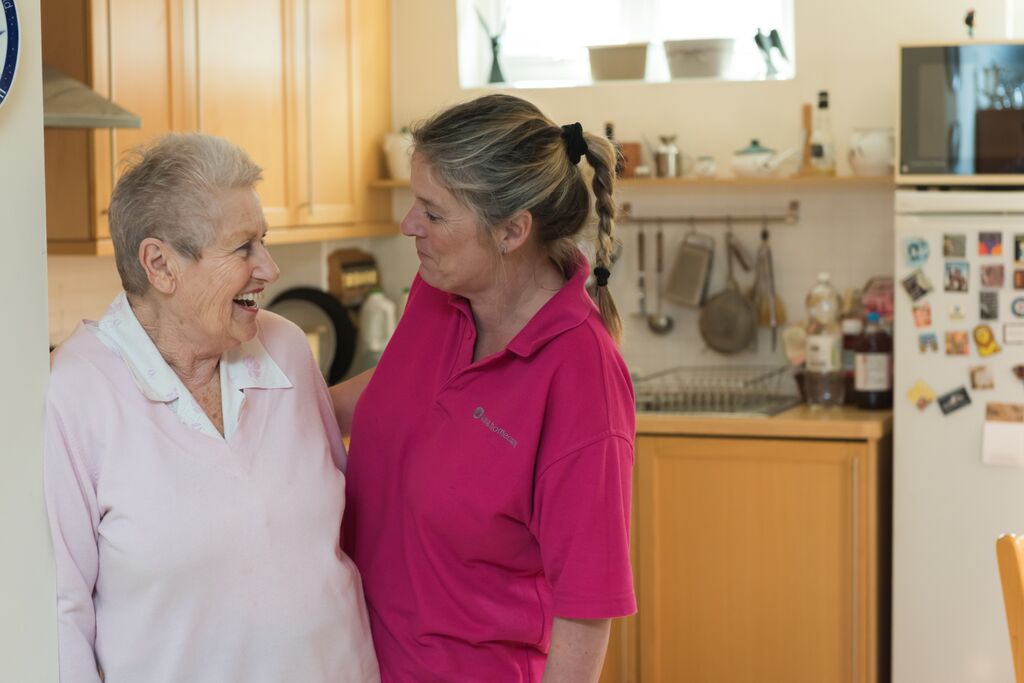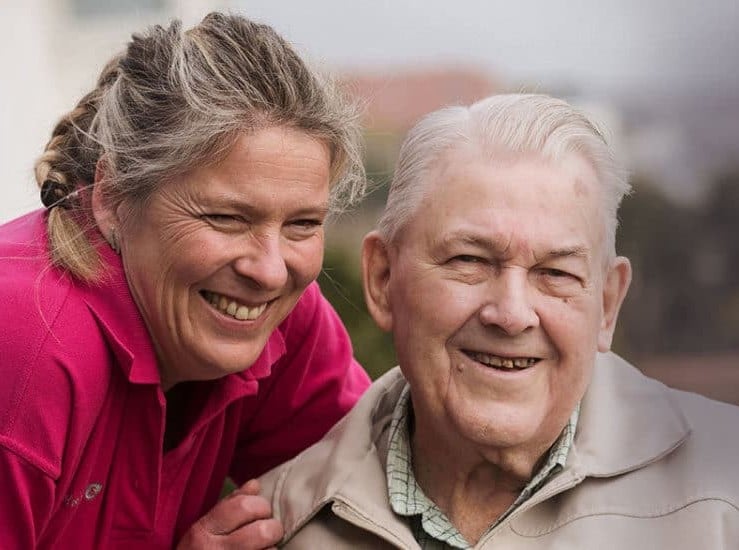 Domestic Care
Find excellent quality domestic care at home:

Domestic Care
Cleaning your home. Doing the laundry. Shopping for dinner. If living at home is getting a little too much, regular domestic care can be just the solution and help you be independent at home.
Whether you're recovering from an accident, struggling with mobility, feeling overwhelmed by all the chores or just need a helping hand, our carers can help with everyday tasks while you continue to enjoy living in your own home.
We know everyone has their own way of doing things at home. That's why we work with you to design a tailored care plan that suits your needs, preferences, and living arrangements. No matter what, you'll always have complete control.
Our Care Workers can help with everyday jobs like housework, laundry and going shopping for you. Whatever you need, they always deliver care with empathy, consideration, and respect every time. It doesn't matter how much or how little help you need.
We are here to make life easier.
What does Domestic Care include?

The carers are brilliant. So helpful, happy, understanding & kind. Nothing is too much trouble."
Family Member, Hemel Hempstead
Why are my options for Domestic Care?
We offer a wide variety of services, including:
We consider your preferences to ensure there's no place like home.
Our Care Workers change or make your bed so you can sleep tight.
We can do your shopping, post parcels or collect prescriptions.
We can prepare healthy daily meals so you don't have to.
We can help with your laundry needs so you always feel 'tip-top'.
Why so many families trust us…
Personalised Care
We provide care personalised to each person. Our high-quality care is flexible to match your routine and preferences. We are fully flexible when circumstances change and our dedicated teams always help you with compassion, dignity and respect.
Quality Assured
We do understand choosing care is a big decision. Our strict performance guidelines, Care Quality Commission ratings & transparency via our care monitoring app, gives added confidence that our quality is assured.
Excellent Training
Our domestic care and support teams are carefully selected and receive excellent and thorough training through our exclusive Alina Homecare Academy. We do not use agency or freelance staff to protect our reputation for quality Care at Home.


Quick Questions
Domestic care refers to a range of home care services, including housekeeping and cleaning services like washing the dishes, ironing or doing the food shop. Our domestic Care Workers are there to make your life easier by supporting all these day-to-day activities.
Domestic Care costs vary for every client because everybody's needs are different. We work with you to tailor a care plan to your specific requirements, preferences, routine and budget. Find out more about the cost of home care or contact your local Alina Homecare Team to arrange a no-obligation free home visit to discuss your needs.
We pride ourselves on our unparalleled commitment to compassionate, trustworthy care. We are quality assured by the Care Quality Commission and our domestic carers undertake rigorous training through our exclusive Alina Homecare Academy. We also believe that you should always be in control, so we design domestic care plans to suit your individual requirements.
Your home care choices…
Personal Care
We can help in the morning and evening, check medication is taken safely, and ensured dignity is maintained.
Domestic Care
We're here to make life easier for you. We provide care in your own home if running the home seems overwhelming.
Companion Care
We can drop-in for a chat, a cup of tea, or go out for the day, whatever you'd like to do in the company of our carers.
Dementia Care
Our carers provide help at home to people living with the many challenges dementia and memory loss brings.
Respite & Crisis Care
We're there for you when your carer has regular time away from your home or in the event of an emergency.
Palliative Care
We do all we can to improve quality of life in the face of a serious illness with our personalised care at home.
Stroke Care
We create personalised care plans to help the transition from hospital back home and provide essential support.
Live-in Care
A great choice if personalised 24 hour care at home is needed and an alternative to moving into a care home.