Cost of Live-in Care
Cost effective, quality Live-in Care.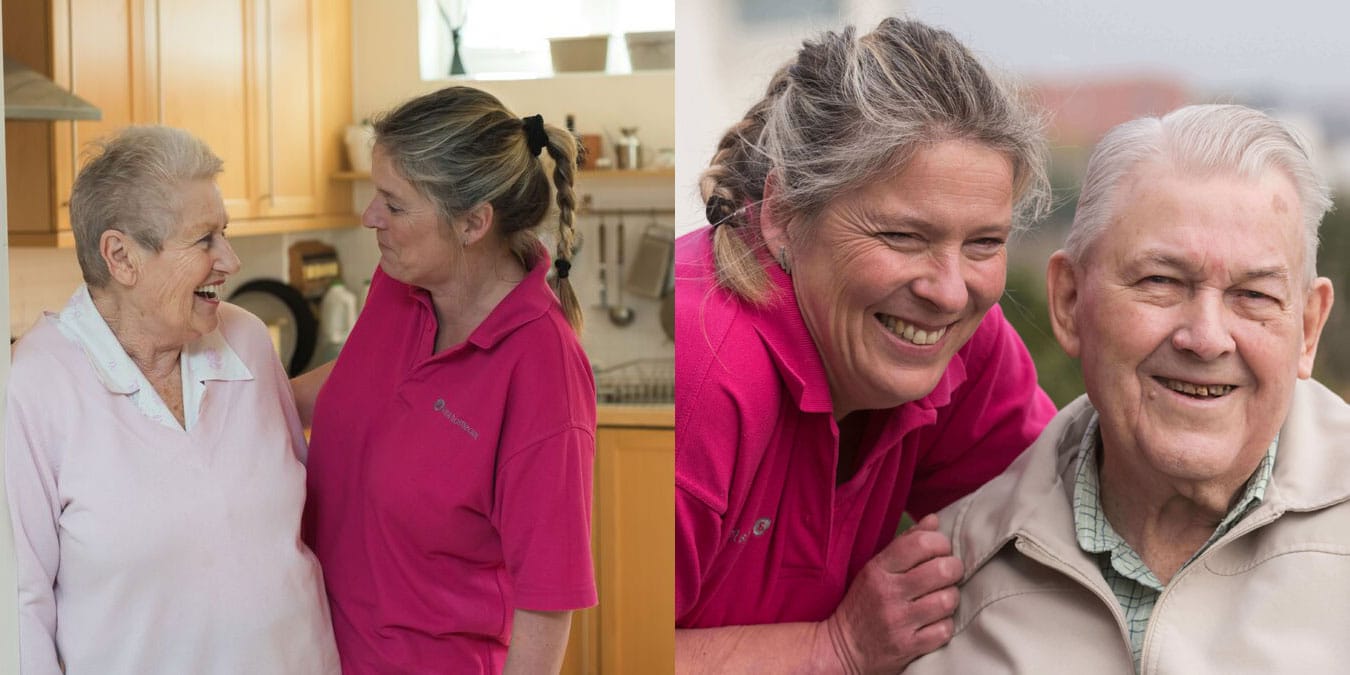 About Live-in Care costs
The cost of Live-in Care can be a vital factor in the decision making process between Home Care or moving into a care home.
Live-in Care is generally considered to be a cost effective alternative to living in a care home, whilst still providing a level of independence. Everyone's needs are different so the costs of Live-in Care can vary depending on the level of care required.
Unlike other Home Care options, the cost of our Live-in Care remains the same wherever you live across the South of England.
---
Your home. Your care. Your choice.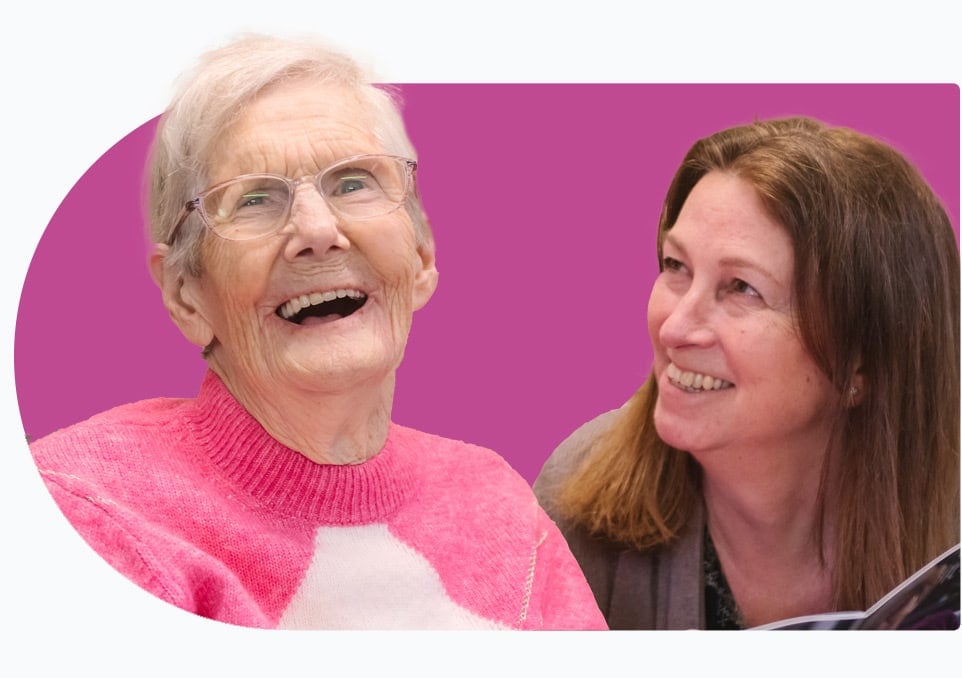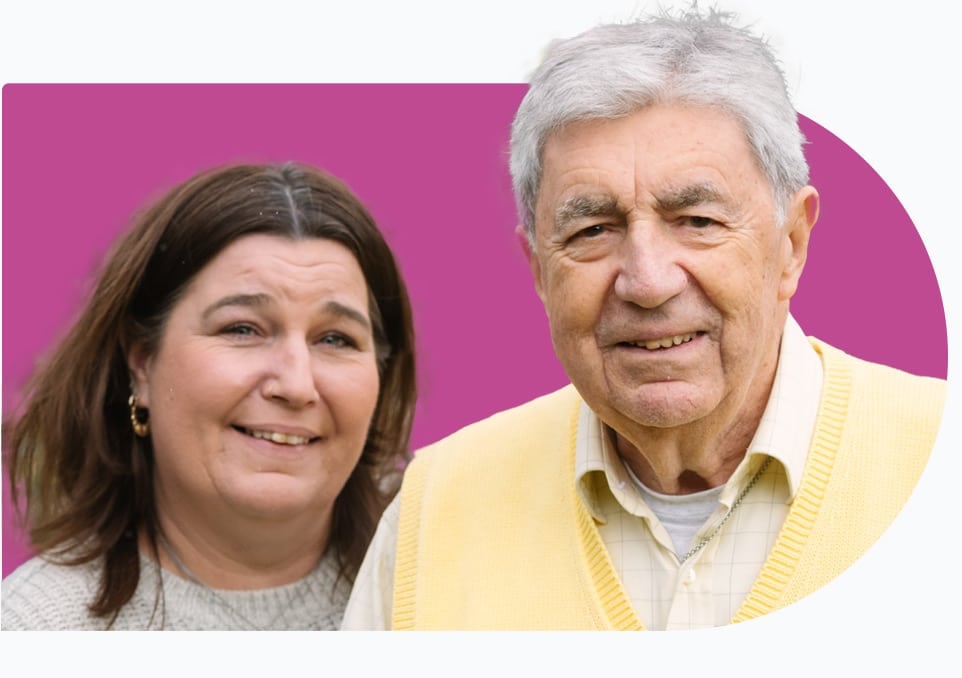 How much does Live-in Care cost?
Live-in Care is one of the most holistic forms of Home Care. Sometimes known as 24 hour Care at Home, it is provided by a dedicated Carer in the comfort and security of your own home. A Live-in Carer moves in with you or your loved one and is ready to support whenever and however you need them.
With continuous care provided in the comfort of your own home, you or your loved one can stay close to family, friends and neighbours. It enables you to enjoy additional companionship and minimal disruption to your daily routines.
Live-in Care costs vary according to what care you require. This can be anything from companionship, having someone to support when going out, to providing specialist support and staying awake with you through the night. Whether you simply want a friendly face around the house or have complex requirements, we can help.
---
Why pay for Live-in Care?
Choosing Live-in Care is a big decision. After an inevitable initial adjustment, having a Carer available 24 hours a day can be transformative for added reassurance and peace of mind.
Our Live-in Carers work to understand what matters most to you, helping you stay safe, secure and independent in the home you love. Scroll across to explore some of the key benefits of choosing Live-in Care…
---
Cost Effective
Live-in Care can be a particularly cost effective option when compared with a care home. This is especially true for couples living together. Live-in Care removes daily administration charges like making changes to care calls or cancellation fees that may occur with domiciliary care.
1:1 Support
Unlike most other forms of care, Live-in Care is truly one to one. Your Live-in Carer provides undivided support to you or your loved one, whenever you need them. You remain in charge of your routines and hobbies with the added comfort of a companion who's there if you need them.
Stay Local
You'll continue to enjoy your usual routines in familiar surroundings. Unlike residential care, you or your loved one will remain in the community you call home.
Less Disruptive
Moving to a care home can be disruptive. Stay in the comfort of familiar surroundings and avoid the stress of selling your family home. Loved ones can visit you at home any time of the day, without the restriction of visiting hours.
Personalised Support
Like our Home Care service, Live-in Care enables you to work with us to create a Personalised Care plan tailored to your specific needs and preferences. We continually monitor and review your care plan to make sure your needs are always being met.
Safety
Studies show Live-in Care is safer than a care home. People receiving Live-in Care have half as many hip fractures as those living in care homes.
---
Enjoy Company
Living alone can be hard but the many unfamiliar faces of a care home can also be overwhelming. A regular Live-in Carer can provide companionship as well as privacy and independence.
---
Why choose Alina Homecare?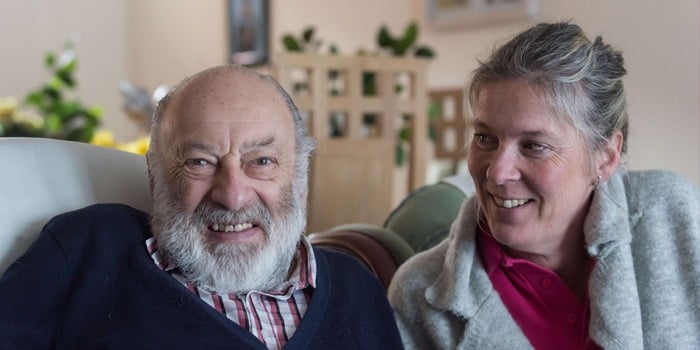 Understanding
Our Teams have many years of experience. We understand the challenges you may face, and we're ready to help you every step of the way. Our entire service is designed to make life easier for you.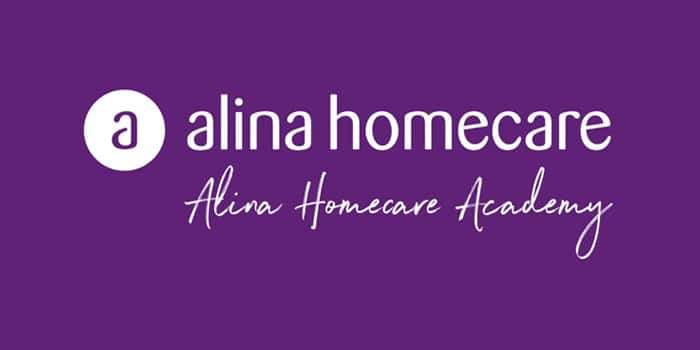 Excellent Training
The cost of Live-in Care means you deserve the best. Our Carers are carefully selected and receive training through our exclusive Alina Homecare Academy. We don't use agency or freelance staff to maintain our quality.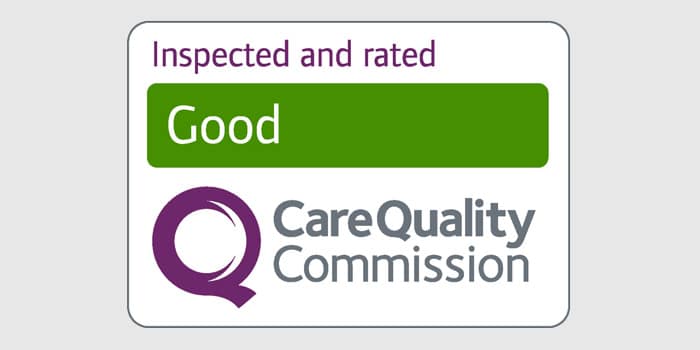 Quality Care
Strict performance guidelines, Care Quality Commission (CQC) ratings and transparency via our care monitoring app., give added quality assurance. We also won the Top 20 UK Home Care Group Award 2021 & 2022.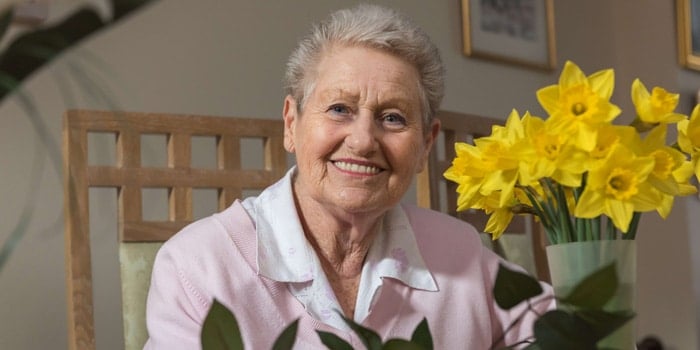 Personalised Care
Our Live-in Care costs include a Personalised Care plan unique to each client. Live-in Care is flexible when circumstances change and always delivered by dedicated Carers with compassion, dignity and respect.
Our Live-in Care cost promise
We care about providing quality care that makes life easier for you and your loved ones. Our Live-in Care service is:
We fully explain the cost of our Live-in Care service before you choose to go ahead. Once we meet to discuss your needs, our Team will put together a care plan that's personalised to you. This includes what you can expect from the care we provide and is kept under constant review for as long as you receive care with us.
Every one of our clients is different, with different needs, likes and dislikes. We aim to match you with a likeminded Live-in Carer who puts you first. From having dinner at the time you're used to or doing your hair in the style you like, our Live-in Carers fit into your lifestyle.
We know how important hair care can be for self-esteem. We help ensure hair is clean and styled the way you like it. With our Companion Care, we can also take you to the hairdresser or arrange a visit at home.

Arranging Live-in Care is a big decision, and we're here to help every step of the way. Contact your local Alina Homecare Team to ask any questions about the cost of Live-in Care.
We believe our Live-in Care is great value for money. We offer excellent quality care personalised to you. Costs are comparable to, or quite often less expensive than, residential care, especially for couples.
Our Live-in Care promises continuity for you and your loved ones. You'll get to know your Live-in Carer, and they'll get to know you. Live-in Care is a great way of ensuring you have care in place when you need it, any time of day.
Our services are highly recommended! We're winners of the Top 20 UK Home Care Group Award 2021 & 2022.
---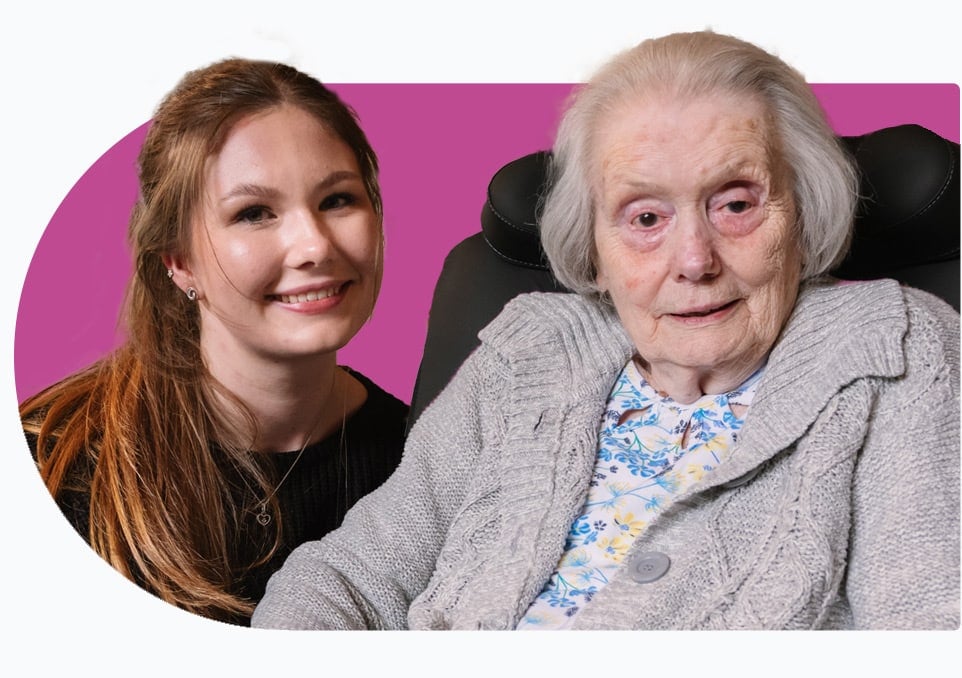 Funding Live-in Care
There are many ways of funding Live-in Care. Although we provide a summary of options below, these are for information only – Alina Homecare is not authorised to provide financial advice. It is recommended you seek professional advice from a registered adviser with the Financial Conduct Authority before considering funding options:
---
NHS Funding
If you or your loved one has complex health needs and requires continuous support, you may be able to receive funding for Live-in Care from the NHS Continuing Healthcare (CHC) scheme. This is a package of support provided outside of a hospital and arranged and funded by the NHS. Find out more by visiting the NHS Continuing Healthcare website.
Your eligibility will be determined according to the continuing care framework, which considers:
What help you need
How complex your needs are
How intense your needs can be
How unpredictable they are
Any risks to your health if care is not provided
You may qualify for some level of funding from your local authority. You can apply to have a Financial Assessment from your local council to see if you qualify for financial support. If you qualify, the local authority for your area will contribute to your care.
Generally, if your assets are greater than £23,250 then you will have to pay for the cost of care yourself. However, you may still be eligible for state benefits, depending on your personal circumstances and needs.
You can find out more by contacting your local authority's social services department.
Personal Independence Payment
Personal Independence Payment (PIP) is a state benefit that helps cover extra costs for living with a long term health condition. It's available for people between 16 and State Pension age who have:
A long term physical or mental health condition or disability
Difficulty doing everyday tasks or getting around
PIP is tax free and you are eligible to receive it whether you work or not. It's not means tested so how much you earn is irrelevant.
PIP is made up of two parts; Daily Living for help with everyday tasks, such as eating, washing and getting dressed and Mobility for help getting out and about. For more detailed information on Personal Independence Payment, visit the UK Government website.
Lifetime Mortgages
Lifetime mortgages allow homeowners to access equity in their property whilst retaining ownership. They are a special loan, available to homeowners aged 55+, usually for the rest of their life.
You can borrow money against your home as a lump sum or as regular income. Unlike traditional mortgages, lifetime mortgages do not involve repayments. Instead, interest is added so the amount owed accrues. The loan is repaid when the borrower dies or moves into long term care. In this instance, the property is then sold and the loan repaid.
The main advantage is that the homeowner can access equity in their property without selling. However, interest is added to the loan, so the amount of equity in the property reduces and this impacts inheritance.
Home Reversion Plans
Home reversion plans are a type of equity release. They allow homeowners to sell some of their home to a reversion company for a lump sum or regular income. The homeowner continues living in the home, rent free, for the remainder of their life or until moving into long term care.
When the property is sold, reversion companies receive the agreed percentage while the homeowner or beneficiaries receive the remainder. The amount depends on the amount sold and the current property value.
This allows homeowners to access equity without selling their home or making repayments. As with a lifetime mortgage, the main disadvantage is the amount of equity left in the property is reduced which affects inheritance.
---
Comparing the cost of Live-in Care with…
Private Carers
Compared with self-employed Carers, our Live-in Care service can offer…
Hiring a private Live-in Carer directly, without using a Live-in Care provider or agency, can often be the most cost effective option. However, this doesn't always mean better and this option comes with many key considerations. For example, you or your loved one assume the responsibility of recruiting and background checking your private Live-in Carer. This can be time consuming and complicated.

At Alina Homecare, our central Live-in Care Recruitment Team takes care of everything for you. All our Carers have undertaken a full Disclosure Barring Service (DBS) check and our service is monitored by the Care Quality Commission for added reassurance.
In addition to this, private Live-in Carers do not receive the extensive training provided by many Live-in Care companies. We train all our Live-in Carers directly through our exclusive Alina Homecare Academy to maintain our reputation for high quality care.
There are also administrative considerations when it comes to paying for private Live-in Care. You must deal with taxes yourself and you would not have the same insurance protection that comes with selecting a care provider.
Perhaps most importantly, the cost of our fully managed Live-in Care includes invaluable central support, whereas the cost of hiring a private carer directly does not. This means that if your regular Alina Homecare Live-in Carer is absent for any reason, we provide a replacement to ensure care continues.

In the event of an emergency, our central Teams are also on hand to support you and your Live-in Carer to ensure you receive the level of care you deserve and are paying for.
Care Homes
Compared with Care Homes, our Live-in Care service can offer…
The cost of Live-in Care is the same across all our branches, whereas the cost of care homes varies significantly depending on where you live. Care homes also typically charge fees that include room and board, as well as meals and care services. Some people prefer this while others prefer the distinction of paying only for care.
For couples, Live-in Care is particularly cost effective compared with the cost of paying for two sets of care home fees. It means couples don't risk separation and can stay together in their home. A benefit of having Live-in Care for a couple includes knowing you are both fully cared for in a way that's tailored to you. Rather than moving into a care home, have peace of mind that care is readily available while continuing to live together in a place you know and love.
Home Care
Compared with visiting care, Live-in Care can be more cost effective if you require…
Compared with visiting or hourly Care at Home, Live-in Care is by nature inevitably more expensive. This is primarily because Live-in Care is dedicated entirely to you and involves continuous support. Visiting Care at Home is charged depending on how many hours of care you arrange each day; additionally, a visit fee is often applied per visit.
If you need a lot of Home Care or more specialist care, Live-in Care can often be more cost effective for you or your loved ones. It can also provide more security than visiting care, as you'll have a Carer available whenever you need them, whatever the time of day. This is particularly useful in unforeseen situations and emergencies, where finding a visiting Carer might be more challenging.
Quick questions
How much does Live-in Care cost?

There is no simple, one size fits all, answer to this. Costs vary depending on your requirements. Our services are competitively priced and provide excellent value for the quality of care that we deliver. Live-in Care for couples can be particularly cost effective. We will be able to comprehensively discuss our rates with you once we understand your needs and the services you require. You can complete our Live-in Care costs calculator above to get started.

Are there any additional Live-in Care costs?

Your Live-in Carer will need a separate bedroom, clean bed linen and a place to store their clothes and toiletries. Internet connection is essential for our Live-in Care; it allows us to digitally monitor care via an app. to ensure you or your loved one receives the best service possible. There is no need to worry if you don't have internet in your home as we can arrange for mobile data to be used instead. We typically suggest a weekly food allowance for your Live-in Carer. However, another popular option is to purchase your Carer's food in your regular grocery shop, as it can be easier for carers and clients to cook and eat the same food. Ultimately, it's your choice.

How do you decide the cost of Live-in Care?

The cost of Live-in Care depends on several things, such as the type of support you need and when you need it. For instance, some people pay for sleeping nights in Live-in Care. Others require a waking night Live-in Carer to keep a loved one company overnight. You can find more detailed information on our Overnight Care options here. Alternatively, contact your local Alina Homecare Team to get a personalised quote for you or your loved one.

How does your Live-in Care costs calculator work?

Our Live-in Care costs calculator is the quickest way of getting a quote specific to your needs. Simply fill in the questions with your details and your local Alina Homecare Team will be in touch to discuss your requirements. You can also call us with any questions, either about our service itself or our pricing. Please note, our care costs calculator is simply an estimate based on the answers you provide. We will be able to provide a more detailed and personalised quote once we've discussed your requirements in depth or carried out a free assessment.

How can I fund Live-in Care?

There are several ways to fund your care. You may find that you're eligible for financial support from your local council. You may need to cover the costs in full yourself. Whatever your circumstances, we can help work out the best way forward for you and your loved ones. Request a quote today.

---
Ultimately, only you and your loved ones can decide if Live-in Care is the right option for you. For many people, it's a great choice that makes life easier and fulfils their care needs in a comfortable environment. To find out more, we recommend contacting your local Alina Homecare Team to discuss your requirements and see how we can help you.

How quickly can Live-in Care be arranged?

We operate a responsive service. We work hard to ensure your care is implemented as soon as possible. In most instances, we can install emergency care within 48 hours of initial contact, sometimes sooner if required. If you need urgent Live-in Care, contact your local Alina Homecare Team today.
Contact us