Cancer Home Care
Find quality Cancer Care in the comfort of your home.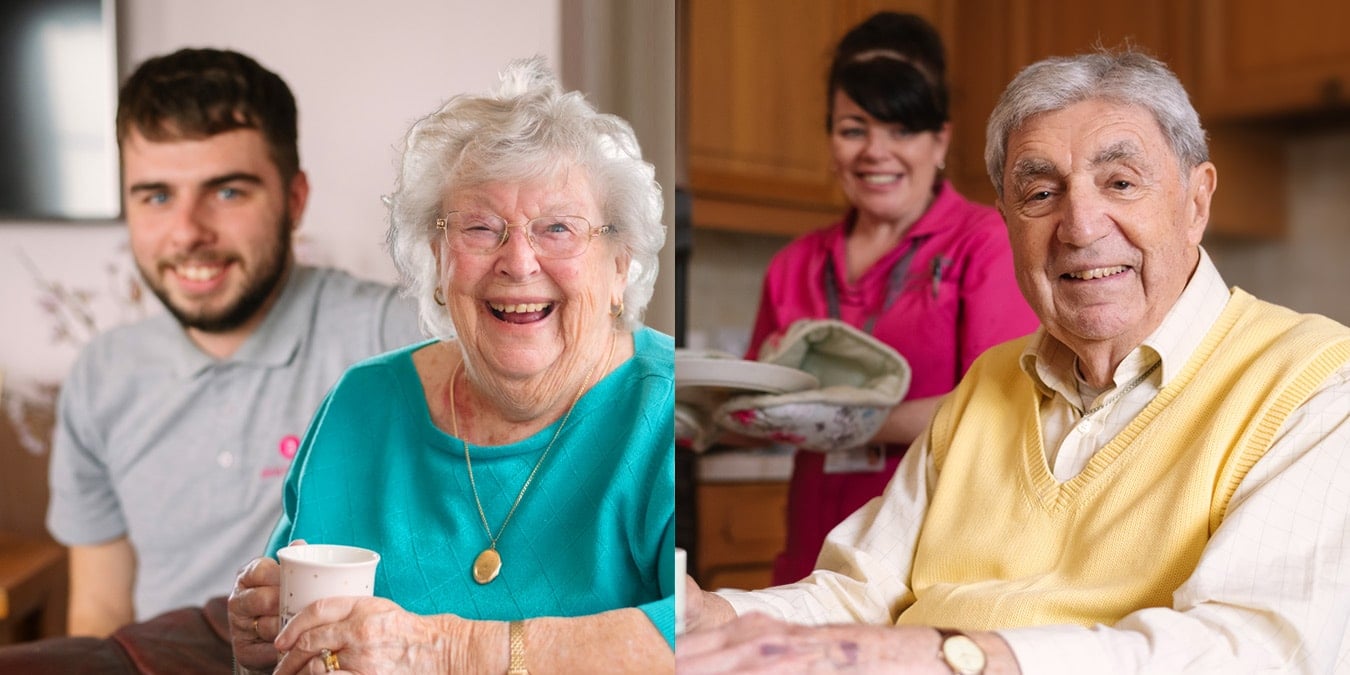 ---
What is included in Cancer Home Care?

Our highly personalised Home Care for cancer patients is designed to cater to specific requirements. It includes a range of services to ensure the needs of you or your loved one are met and to live as independently as possible at home. Our Cancer Home Care includes:

How much does Home Care for cancer patients cost?

The cost of care for cancer patients at home varies depending on the amount of care required and where you live. If you or your loved one require continuous care, Live-in Care might be the most cost effective option. Our experienced Teams will carry out a detailed no obligation assessment of your needs to determine the amount of support needed.

Contact your local Alina Homecare Team to discuss our costs in more detail.

Who delivers care for cancer patients at home?

Our Team of Home Care Workers deliver Home Care for cancer patients. All our Care Workers have been trained by our exclusive Alina Homecare Training Academy and understand how to provide respectful, compassionate and quality care.
How does Alina Homecare compare to an introductory agency?

Introductory agencies aren't required to be regulated by the Care Quality Commission (CQC) and quality cannot be guaranteed. At Alina Homecare, we provide fully regulated services that are inspected by the CQC. We also provide excellent training for our Cancer Care Workers, whereas agency Carers may not complete any training. Additionally, our services are managed locally. This means you can count on us when your usual Care Worker has time off as our local Team will step in to ensure continuity of care.

Along with all our services, our Cancer Home Care is regulated by the Care Quality Commission. The CQC is an independent regulator that inspects our services to make sure our high quality standards are maintained. This includes checking that our care is client focused and that we always keep you or your loved one safe and secure.

Furthermore, we are proud to partner with Birdie Care. Birdie's innovative care technology enables us to digitally log and monitor all the support we provide. The Birdie Family App., with your consent, allows shared visibility of care at any time for you and your loved ones. It's a great way of providing added reassurance that you're receiving high quality care.

What training do you provide for your Care Workers?

All our Care Workers receive training through our exclusive Alina Homecare Academy. Our company is built on core values that we passionately believe in and are at the heart of everything we do. We ensure all our Care Workers receive the same high level of training so that our standards and quality reputation can be preserved.

Our expert Team of Trainers all hold teaching qualifications and have a vast wealth of experience working in Health & Social Care. We offer several specialist qualifications for our Teams to equip them with greater knowledge to make life easier and safer for the people we support.
Cancer is when abnormal cells in the body divide uncontrollably, causing tumours. There are over 200 different types of cancer and the most common types include breast, prostate, lung and bowel cancer.4 Around 1,000 people are diagnosed with cancer in the UK every day with over half of the people who are newly diagnosed aged over 70. 5,6

Cancer is caused by different variables which determine the type of cancer present. Overall, the most common causes of cancer include inherited genetic mutations, environmental exposures such as air pollution and lifestyle choices including smoking, obesity and excessive alcohol consumption. There currently isn't a cure for cancer but it can be treated with chemotherapy, radiation and surgery.

Cancer causes various impacts on the body physically and mentally and can inhibit your ability to live independently. When things get too much at home, we can help. Our Care Workers can help to mitigate the impacts of cancer by helping around the home to support your independence. Whether you or your loved one need help with daily tasks and routines or need a friendly face, we're here to help.

---

Is Cancer Home Care better than a care home?

Deciding whether a care home or Home Care is best for you or your loved one with cancer can be challenging. Your decision depends on the care that's required whilst always keeping personal preferences in mind.

With Home Care for cancer patients, you or your loved one can continue to live at home and avoid the stress and upheaval of moving. If continuous care is needed, our Cancer Live-in Care is a great option. A Live-in Carer will move into the home with you or your loved one and provide care when it's needed.

If you or your loved one require more advanced cancer care, a care or nursing home may be a more suitable option.

Read our guide to help you understand the differences between Home Care vs a care home and what option is most suitable for you or your loved one.

When should I start looking for care?

If the impact of cancer has progressed to a point where additional care is needed so you or your loved one can live at home safely, it's the right time to start looking for professional care arrangements. The right option for your situation depends on the level of care needed.

At Alina Homecare, our care visits can be as short as 30 minutes or we can provide a Live-in Carer to provide continuity of care. If you'd like to discuss your care options and find out more about the services we offer, contact a member of our Team.