Personal Care
Find quality Personal Care in the comfort of your home.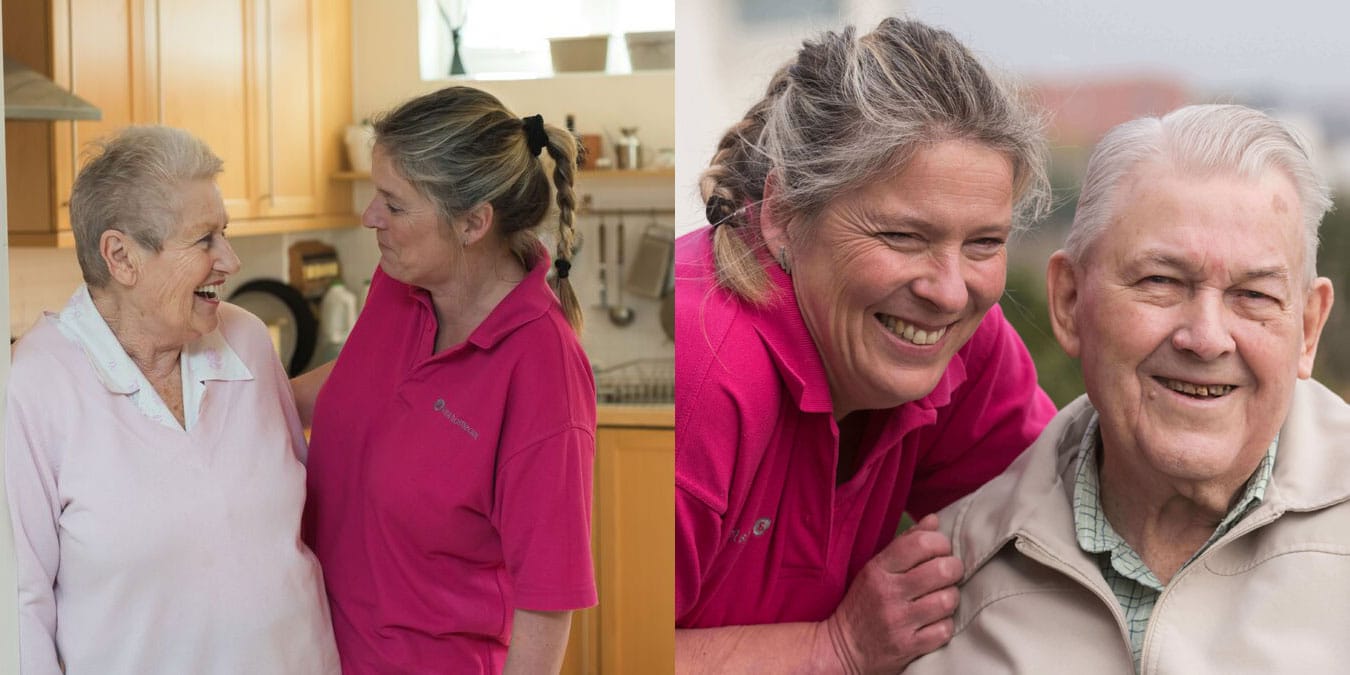 What is Personal Care?
Personal Care at home helps you or your loved one complete daily tasks. This includes anything personal like bathing, getting dressed, applying creams or preparing for bed.
We work with you to develop a tailored Personal Care plan focused on your needs and preferences. You'll get to know our Team and develop a relationship built on trust.
At Alina Homecare, we aim to match our clients with Live-in Carers who are best equipped to support your specific needs. Whether that's a great cook who can prepare fresh, homemade meals or a reliable driver who will get you to your appointments on time. You can be sure that our Carers will treat your home with the same amount of care and respect they would treat their own.
Your home. Your care. Your choice.
Our Care Workers provide a safe and respectful environment to maintain personal hygiene, whether you'd like a relaxing bath or a shower.
According to recent statistics, 88% of people aged 65 and above in the UK are on at least one regular prescription.1 Our Care Workers check medication is taken safely and on time. Our care monitoring app. provides digital reminders to ensure medication routines are upheld.
We know how important hair care can be for self esteem. We help ensure hair is clean and styled the way you like it. With our Companion Care, we can also take you to the hairdresser or arrange a visit at home.
Whether you have specialist creams, want help with your hair or support with applying a cosmetic, our Personal Care Workers help maintain your appearance.
We can support with continence. This can include simply going to the bathroom or supporting and encouraging the use of a commode, bed pan or continence pad. Our Teams are trained to reduce possible infection risks.
Our Personal Care Workers can help maintain daily oral hygiene and assist with regular visits to a local dentist.
Holidays, day trips and visiting friends and family, your Live-in Carers can assist you with the organisation so that you can enjoy your planned time. Your Carer will also ensure your needs are met, so that you don't need to worry.
We can support you or your loved one with ensuring a consistent routine that promotes independence and comfort.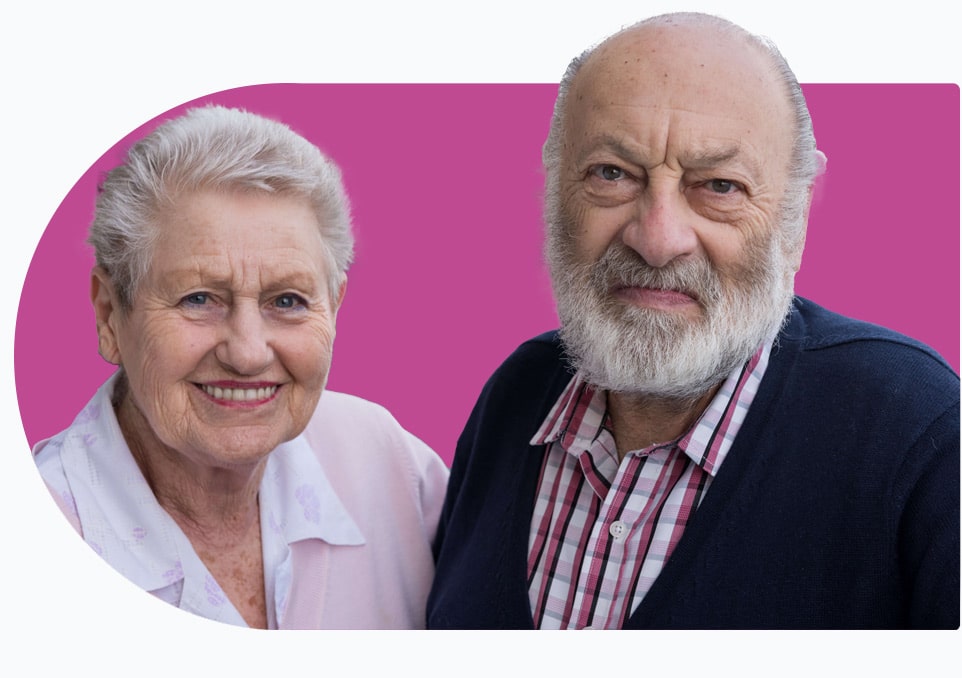 Why choose Alina Homecare?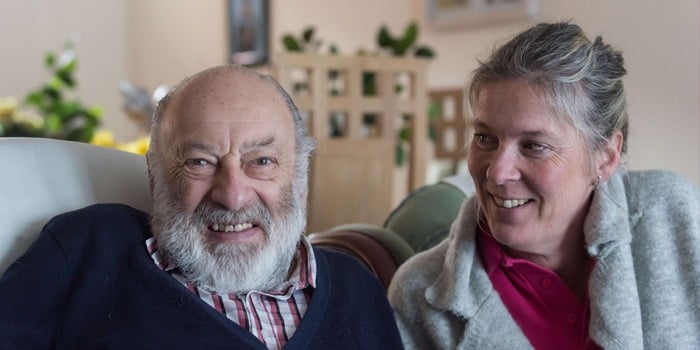 Understanding
Our Team has many years' experience. We understand the challenges, and we're ready to help you every step of the way. Our entire service is designed to be simple and less stressful.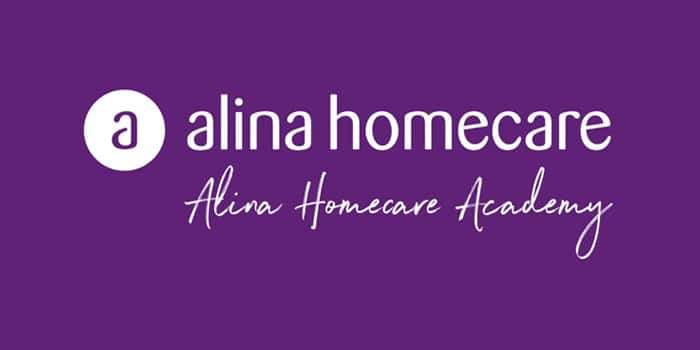 Excellent Training
Our Carers are carefully selected and receive training through our exclusive Alina Homecare Academy. We do not use an agency or freelance staff to maintain our quality reputation.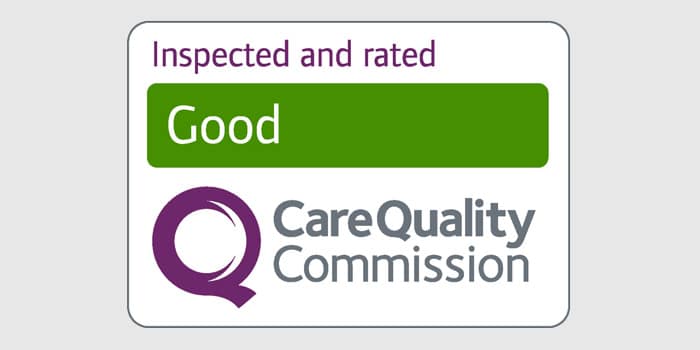 Quality Care
Our strict performance guidelines, Care Quality Commission ratings and transparency via our care monitoring app. give added peace of mind and quality assured.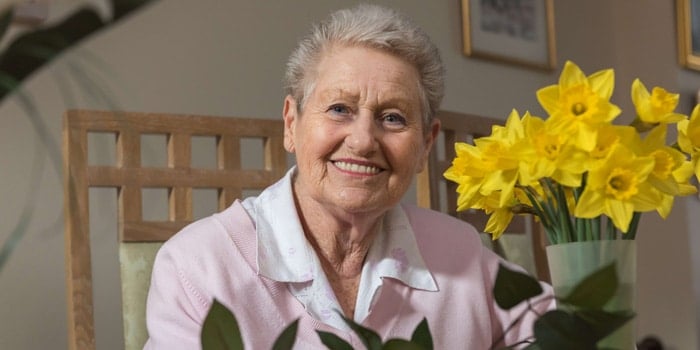 Personalised Care
Our personalised care is unique to each client. Personal Care is flexible when circumstances change and always delivered with compassion, dignity and respect.
How can Personal Care help?
Like all forms of Home Care, we build Personal Care around your individual requirements and routines. We always try to respect routines, ensuring you or your loved one can continue to live life on your terms. We offer two options when it comes to Personal Care:
We also provide a wide range of other Home Care services:
If your loved one has dementia, maintaining their personal hygiene can be particularly challenging. They may forget simple tasks like washing or brushing their teeth. Many of our clients have dementia, and our Care Workers are prepared to provide sensitive support.

They are trained to preserve dignity, avoid embarrassment, and know how to react to any anxiety and aggression that comes with the condition.

If your loved one's memory is failing, we can provide regular routine. Personal Care ensures basic daily tasks are carried out and your loved one remains clean, safe and secure.

At the same time, we always work to promote independence and accommodate personal needs and preferences. This could be styling hair in a certain way or using a favourite shower gel.
Who can benefit?
Anyone can benefit from Personal Care. It can be a great option for people with different levels of care needs, including couples.
Mobility Needs
Many of our clients choose Personal Care because they struggle with mobility. This can make it difficult to get up by themselves. We provide respectful assistance to get ready for the day or with tasks like bathing or showering.
Maintaining Routine
If your loved one has a condition that affects their memory, it can be easy to forget basic Personal Care tasks. Our Care Workers provide gentle reminders, and ensure consistent routines for getting dressed, washing and taking medication.
Respite Needs
Friends, family or even neighbours often provide support as we age, but giving care can be tiring. Our Personal Care Workers are available to provide support when your usual caregiver takes regular breaks away from the home.
Health Needs
If you or your loved one has a stoma or catheter, Personal Care can make living at home possible. Our Care Teams change catheter bags, stomas and continence pads. In the event of an accident, they can step in to support and encourage.
Does your loved one need Personal Care?
Deciding your loved one needs Personal Care can be difficult. It may feel uncomfortable to talk about personal and intimate topics with family or friends. It may also be challenging to trust someone you know personally with intimate tasks.
Choosing our professional Personal Care service can ease this situation. It can reduce or eliminate the need for close family and friends to perform intimate tasks for their loved ones.
It can even be a challenge to recognise a loved one needs Personal Care. There are some questions you can ask yourself to assess their situation: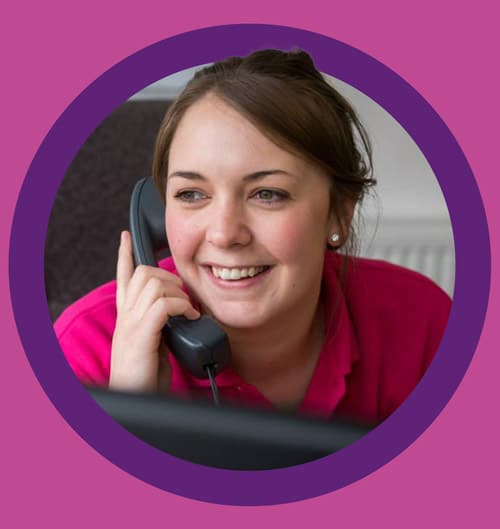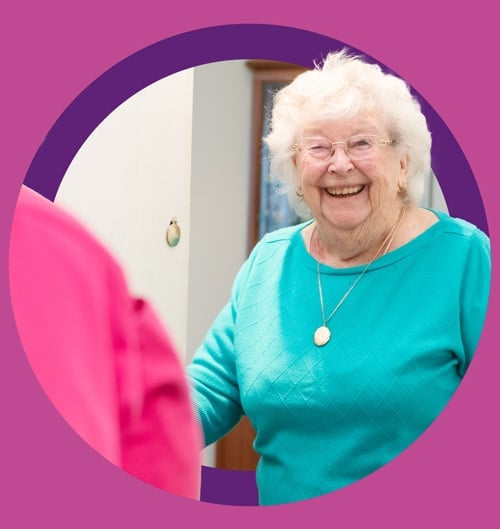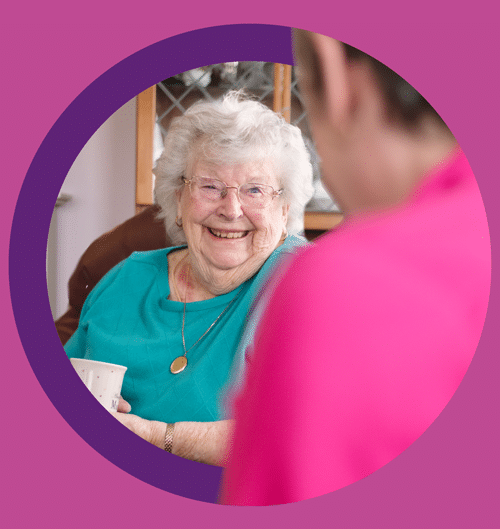 What are the advantages of Personal Care?
There are many benefits to receiving Personal Care at home. Scroll sideways to explore some of these advantages in more detail:
Stay Local
Local events. Familiar faces and friends. Your community is important to everyday life. Unlike residential care, you or your loved one will stay in the area you know.
Independence
You'll stay in control of your own routine and make the big and small decisions about everyday life. Family and friends can also visit whenever you choose.
Improve Hygiene
Personal Care ensures you or your loved one is safe, clean and secure. This reduces risk of infection and also can improve mental health.
Peace of Mind
It can be worrying if your loved one can't perform certain tasks. Personal Care provides peace of mind through our care monitoring app. that tracks care in real time.
Maintain Routine
Getting out of bed. Eating three meals a day. A cup of tea in the afternoon. Personal Care helps maintain a healthy and reassuring routine.
Preserve Dignity
Personal Care relieves pressure on loved ones performing intimate tasks. Our Care Workers deliver care with dignity and respect.
Personal Care stories
We're proud to serve our clients across the South of England. Find out how our Personal Care services have benefited them with these case studies taken from independent review site, homecare.co.uk:
Help with Alzheimer's
"The care staff that visit, take the time to talk and try to explain what they are doing to my Mum. They don't rush and even now give her as much dignity as possible, whilst making sure she is given the best possible care."
Help when bedbound
"They were concerned to maintain the greatest amount of dignity for my Father whilst getting on with the necessary care. They arrived promptly, communicated information well to the rest of the family and did a wonderful job…"
Help with a catheter
"The ladies who come to me are always friendly, cheerful and quite willing to do anything asked of them… I wear a leg catheter and it has to be changed weekly. A job they do well. I am elderly, live alone and pleased to see them."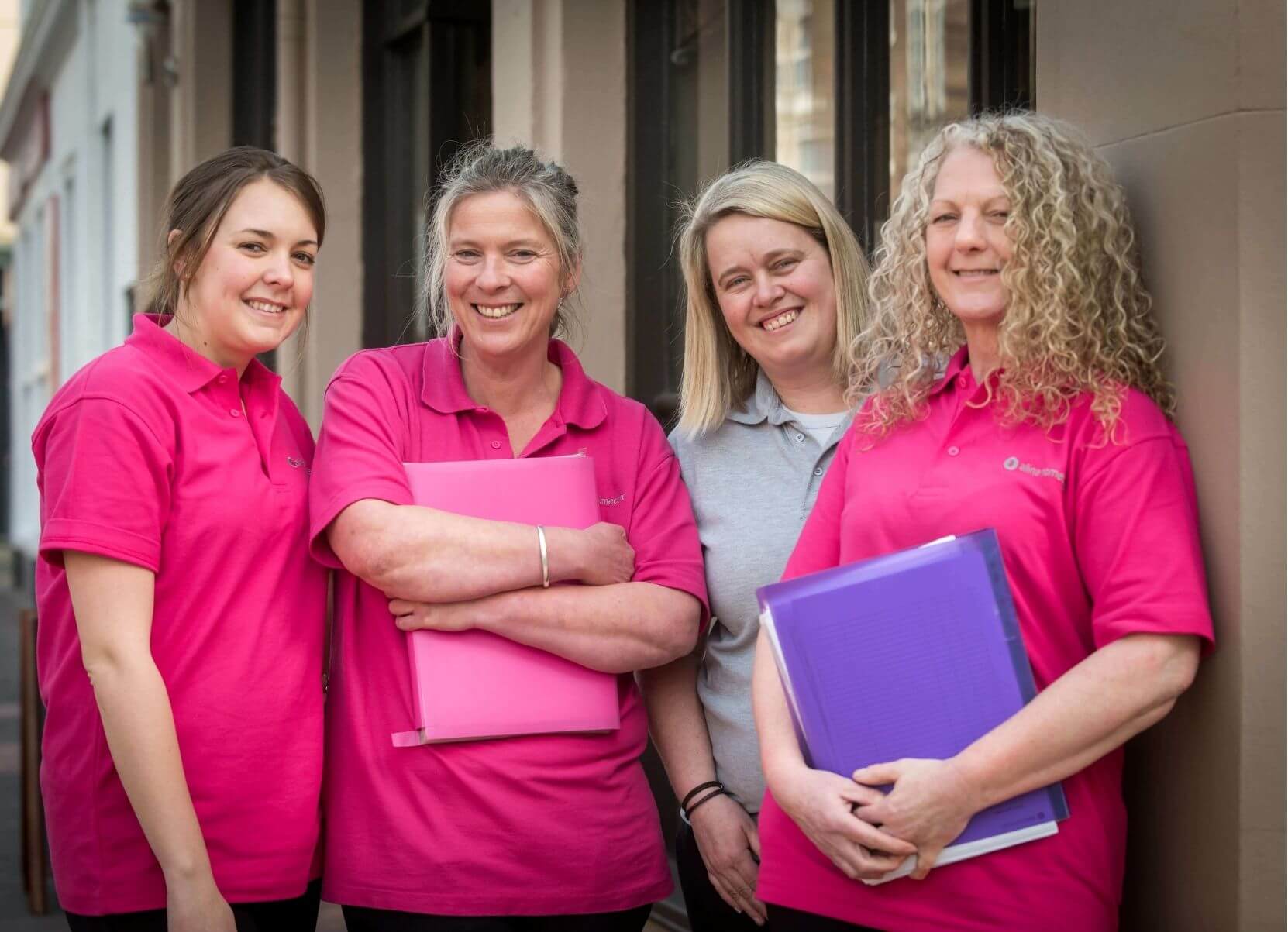 Dedicated Team
Our experienced local Teams know their communities inside out. From your local GP to your local supermarket, their knowledge helps make life easier. With central support, you can enjoy added peace of mind.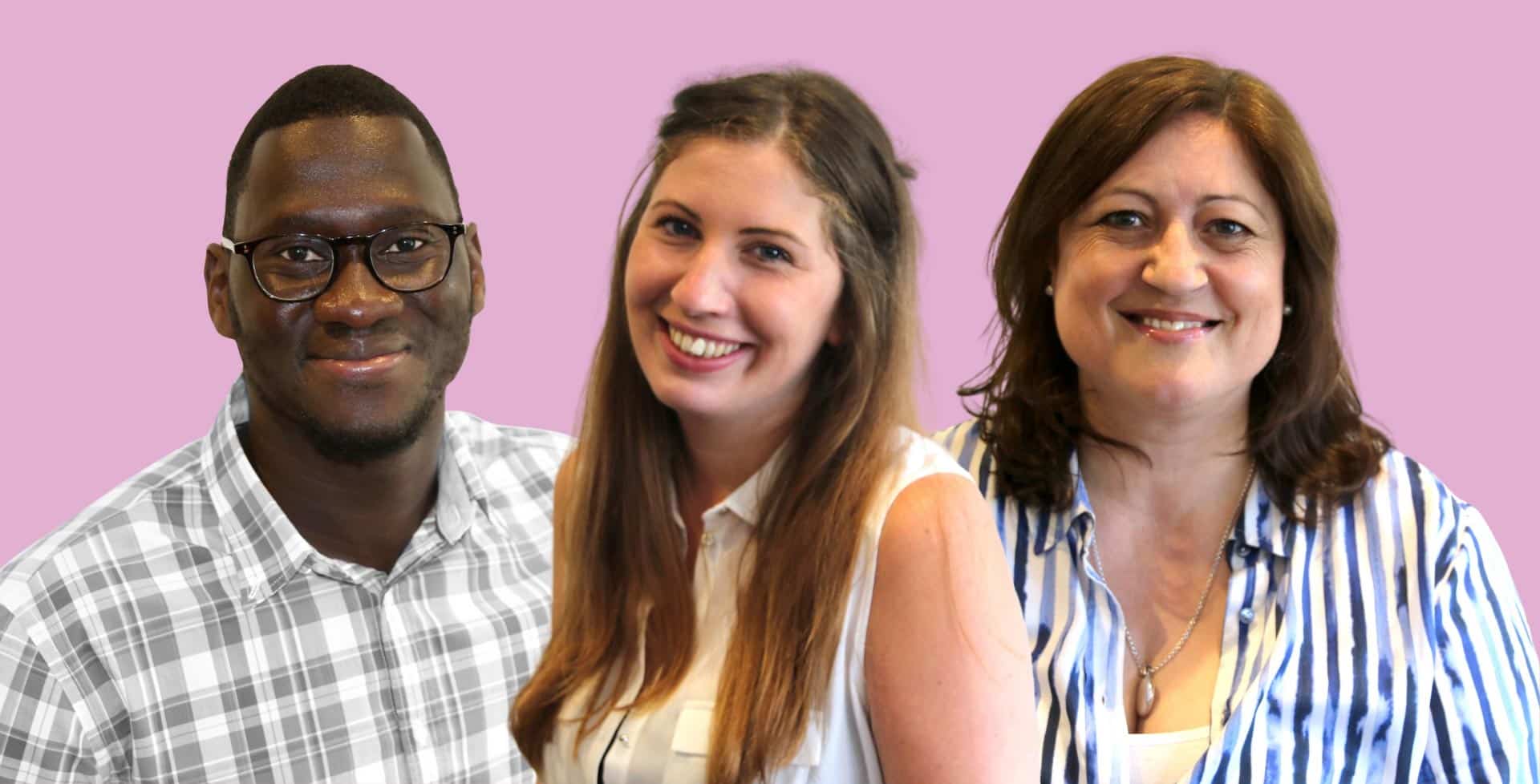 Quality Team
Our central Quality Team sets us apart from agencies and self-employed carers. Our award-winning care is reliable, regulated by the CQC and reinforced by our unwavering commitment to high quality care.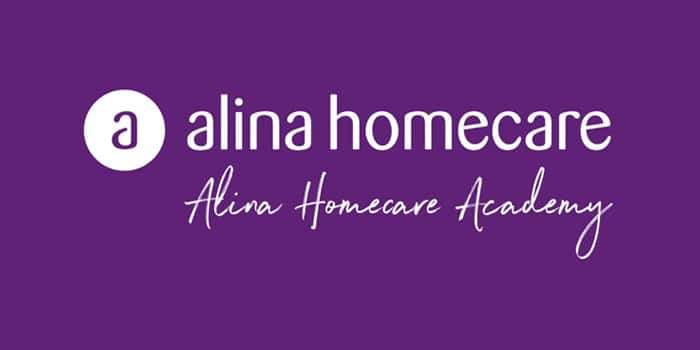 Exclusive Training
All our Care Workers are carefully selected and receive excellent training through our exclusive Alina Homecare Academy. We don't use agency or freelance staff to protect our quality reputation.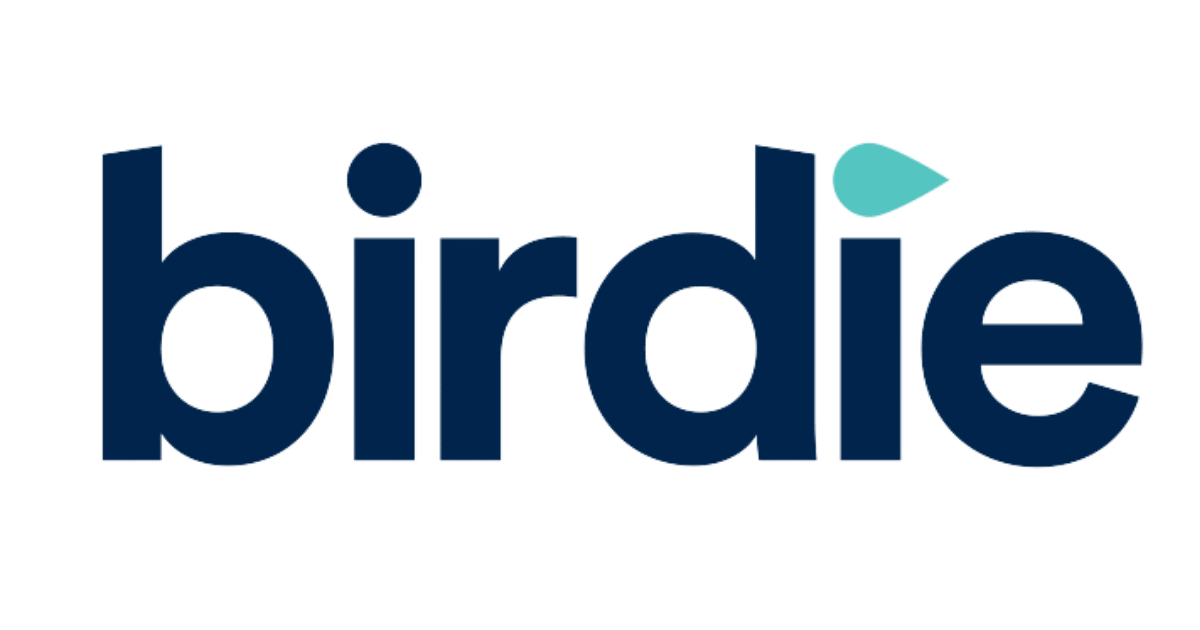 Care Monitoring App.
Enjoy full transparency via our care monitoring app., allowing you and your loved ones to track Personal Care as it happens. The app. monitors all aspects of care from mood changes to medication for added confidence.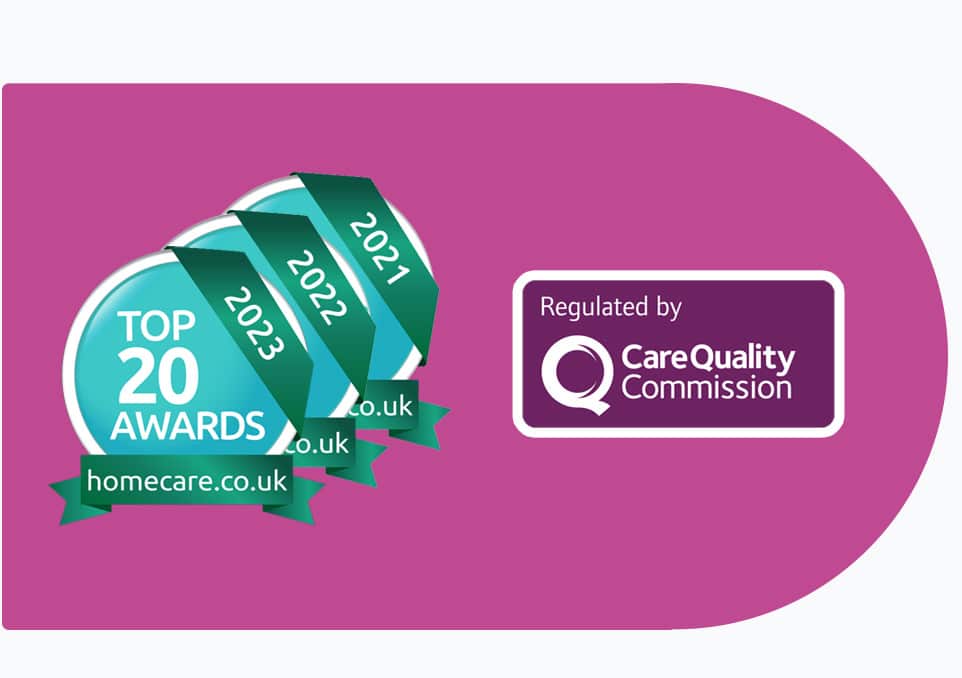 About our Team
We're regulated by the Care Quality Commission (CQC) and proud winners of the homecare.co.uk Top 20 UK Home Care Group Award 2021, 2022 & 2023. We're extremely proud of the standard of care we deliver and we're passionate about making what we call 'The Alina Difference' to people's lives.
As a result, 97% of clients recommend us!
Cost of Personal Care
The cost of Personal Care at Home varies according to your needs. Our Team works with you to find a personalised care plan that suits your requirements, routine and budget.
When you get in touch, we can arrange a no obligation free home visit to discuss your needs in more detail.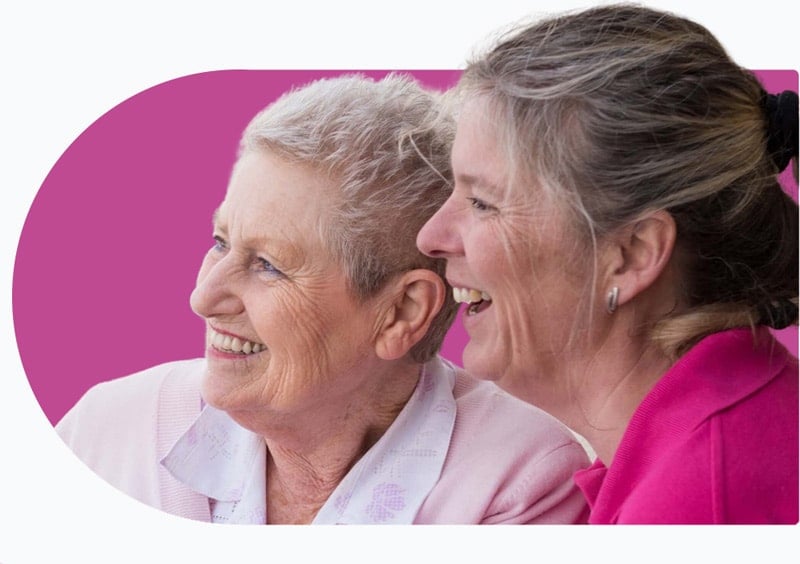 Quick questions
What is included with Personal Care?

Among other tasks, Personal Care can include bathing and showering, including bed baths, applying lotions and creams, dressing and getting ready for bed, oral hygiene, continence support and more. Whatever help you need, however much or little, we can help.

Who delivers Personal Care?

Personal Care can often be delivered by friends, relatives, and loved ones. Our Personal Care service is delivered by professionally trained Care Workers. All our Teams receive exclusive training to ensure our reputation for high quality care is maintained.
Why is Personal Care important?

Personal Care helps maintain you or your loved one's dignity, hygiene and general wellbeing. Good hygiene doesn't just reduce the risk of infection or illness, it also can improve mental health.

Personal Care can also help ease the pressure of performing intimate tasks for loved ones so family and friends can focus on relationships without feeling uncomfortable.

What does a Personal Care assessment involve?

If you are considering Personal Care, we recommend arranging a free assessment. This involves a home visit from our local Team to discuss your care needs.

The reason for an assessment is to ensure a Personal Care plan is tailored specifically to your needs and preferences. We take time to get to know you, understanding your likes and dislikes so we can provide care that's all about you.

We'll work hard to find opportunities to promote independence, supporting you or your loved one to do as much as you can. When this isn't possible, we will be there to help and support as much as needed.

Arranging care for the first time, or switching providers, can be stressful. There are often a lot of questions that need answering, and our local Teams are ready to chat when you need them. To get started, find your local Team.

What are the options for Personal Care?

Personal Care is a key part of care at home. From showering to getting dressed, brushing teeth to shaving, it can include any daily task. Our Care Workers can also provide other services, whether it be companionship and a cup of tea or more specialist support.

If you need a large amount of Personal Care, Live-in Care may be a good solution. It allows you or your loved one to remain at home with a sense of independence, while receiving as much care as they need. Live-in Carers can provide Personal Care alongside other services, such as Domestic Care, which includes light cleaning and laundry.
How does Alina Homecare compare to an agency?

Agencies are not regulated and quality cannot be guaranteed. We provide fully regulated services that are inspected by the Care Quality Commission (CQC). We also provide full and exclusive training for our Care Workers, whereas private and agency carers may not have comprehensive training. In addition to this, our services are also backed up with central support; this means you can count on us even if your Care Worker needs time off as our local Team can step in to ensure continuity of care.

How is Personal Care monitored?

Like all our services, our Personal Care is regulated by the CQC. The CQC is an independent regulator that inspects our services to ensure our quality standards are maintained. This includes checking that our care is focused on our clients as individuals, as well as that we keep you safe and secure at all times.

In addition to this, we are proud to partner with Birdie Care. Birdie's innovative care technology enables us to digitally log and monitor the support we provide. The Birdie Family App, with your consent, also allows full visibility of care at any time for you and your loved ones. It's a great way of providing added reassurance that you're receiving the highest quality care.
Contact us