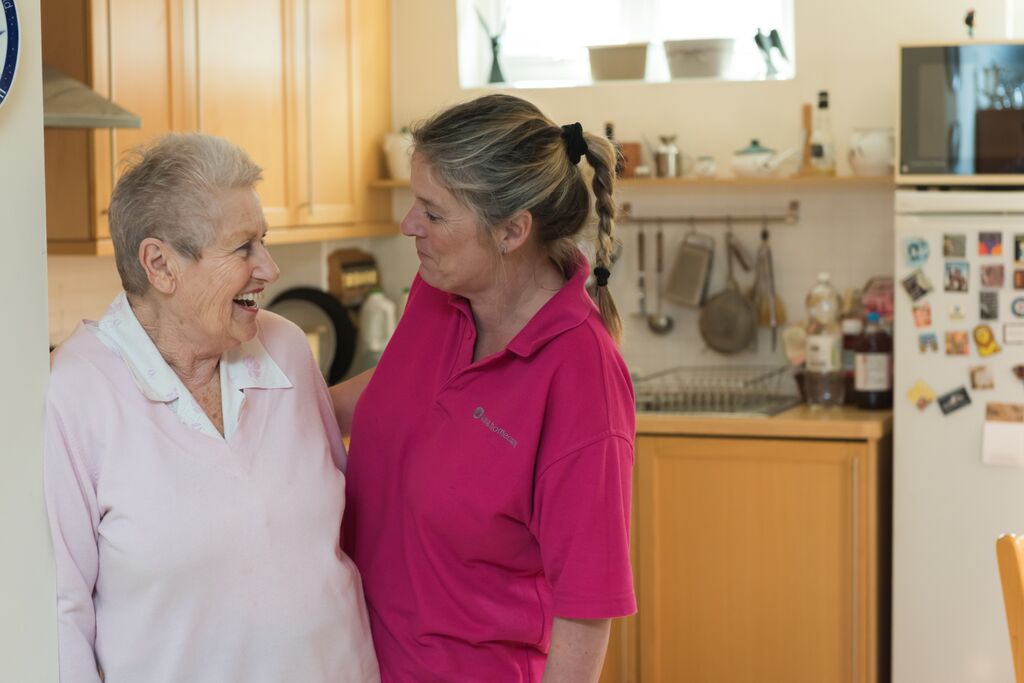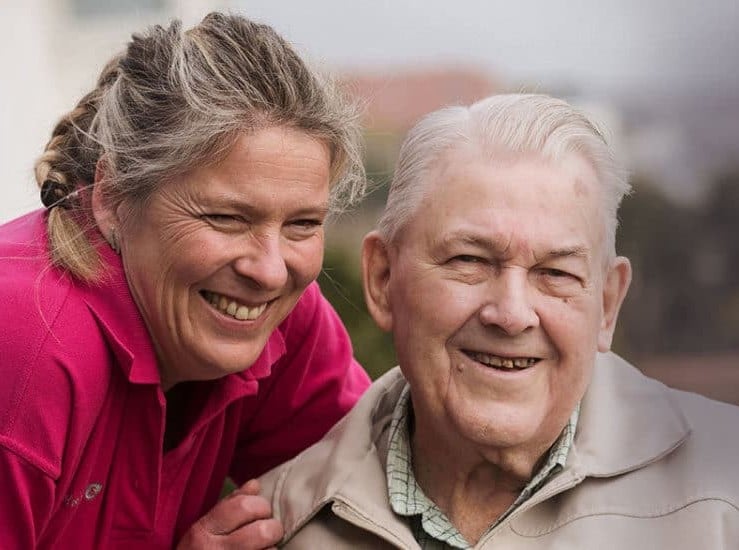 Respite Care
Find excellent quality care at home:
Why choose Respite Care?
Everybody needs a break at some point, but if you are the primary caregiver to a loved one, friend or neighbour who relies on you can seem almost impossible. Respite care was developed as a service purely for this reason, to enable primary caregivers the opportunity to have a regular break knowing that a care professional has stepped into their shoes.
Respite care is provided at home so the person needing care can continue to do everything they usually do while their carer has a regular break.
Crisis care is a level of care needed if an emergency occurs; perhaps your main carer is temporarily absent unexpectedly or you need support after time in hospital?
We support you to make life easier.
Why choose respite or crisis home care?
When you choose respite care, our carers come prepared to slot into your normal routine – they're there to reassure you and work with you to provide the specific support you need.
Crisis care services can be a short term regular arrangement to get you back to health or to help readjust to daily life after an illness. Some people opt for a Live-in carer when recovering from illness or an operation to give them peace of mind that a professional carer is with them 24/7.
We treat all our clients with compassion, respect and patience and our carers are trained to high-quality standards so you know you can trust us.
What is Respite Care?
Respite care is an umbrella term used for any type of care provided when a primary caregiver takes regular breaks from the person they normally care for. The care is still provided in the home of the person requiring care – nothing else changes, only the caregiver.
What type of services does respite care cover?
Our respite care is for regular support – delivered in your home by our carers trained in our exclusive Academy. It's care that is tailored to each client. Whether you need continuation of your normal care such as personal care, more specialist care such as our dementia care, or simply want some companion care while your primary caregiver has a regular break, we can help.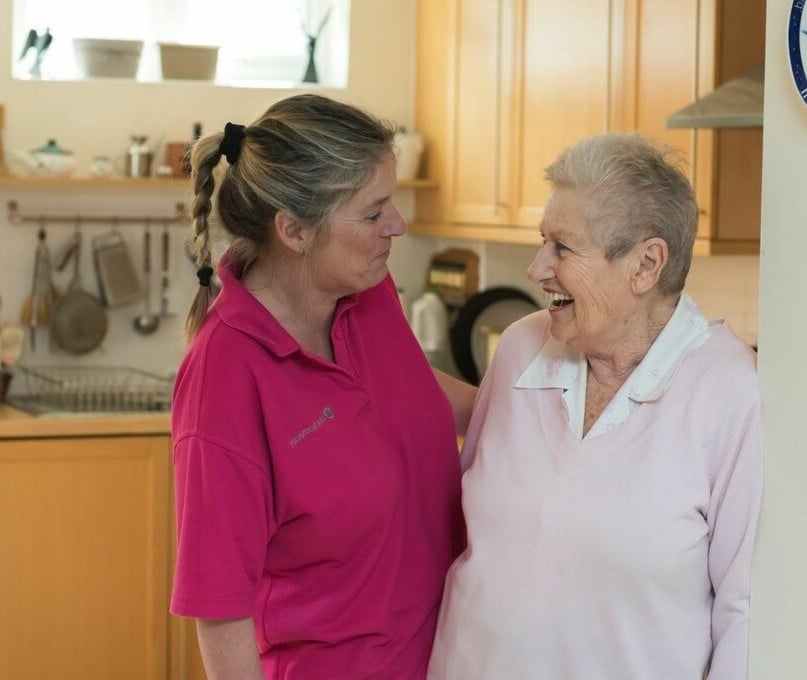 Dad's memory is very bad, but he remembers the carers & it's lovely to hear them chatting away & laughing."
Relative, Andover

Quick Questions
The NHS describes respite care as: "Taking a break from caring, while the person you care for is looked after by someone else. It lets you take time out to look after yourself and helps stop you from becoming exhausted and run down."
We can support you 24 hours a day or call in for just 30 minutes daily. It's up to the needs and preferences of each person.
Crisis care refers to emergency home care. Sometimes things can change fast and you and your loved ones might find yourselves in a difficult situation and urgently need support. Whether it's an accident, sudden illness or your regular carer is unavailable, get in touch and see if we can help.
Costs vary depending on the needs of each person and will be discussed during the free no obligation home visit consultation, click here to find out more.
Why so many families trust us…
Personalised Care
Everyone's needs are different. That's why we provide personalised care unique to each person. Our high-quality companionship care is flexible when circumstances change and always delivered with compassion, dignity and respect.
Quality Assured
We understand that choosing to have home care is a big decision. Our strict performance guidelines, Care Quality Commission ratings & transparency via our care app, give added assurance of our quality at all times.
Excellent Training
Our care and support teams are carefully selected and receive excellent training through our exclusive Alina Homecare Academy. We do not use an agency or freelance staff to ensure our high quality reputation is maintained.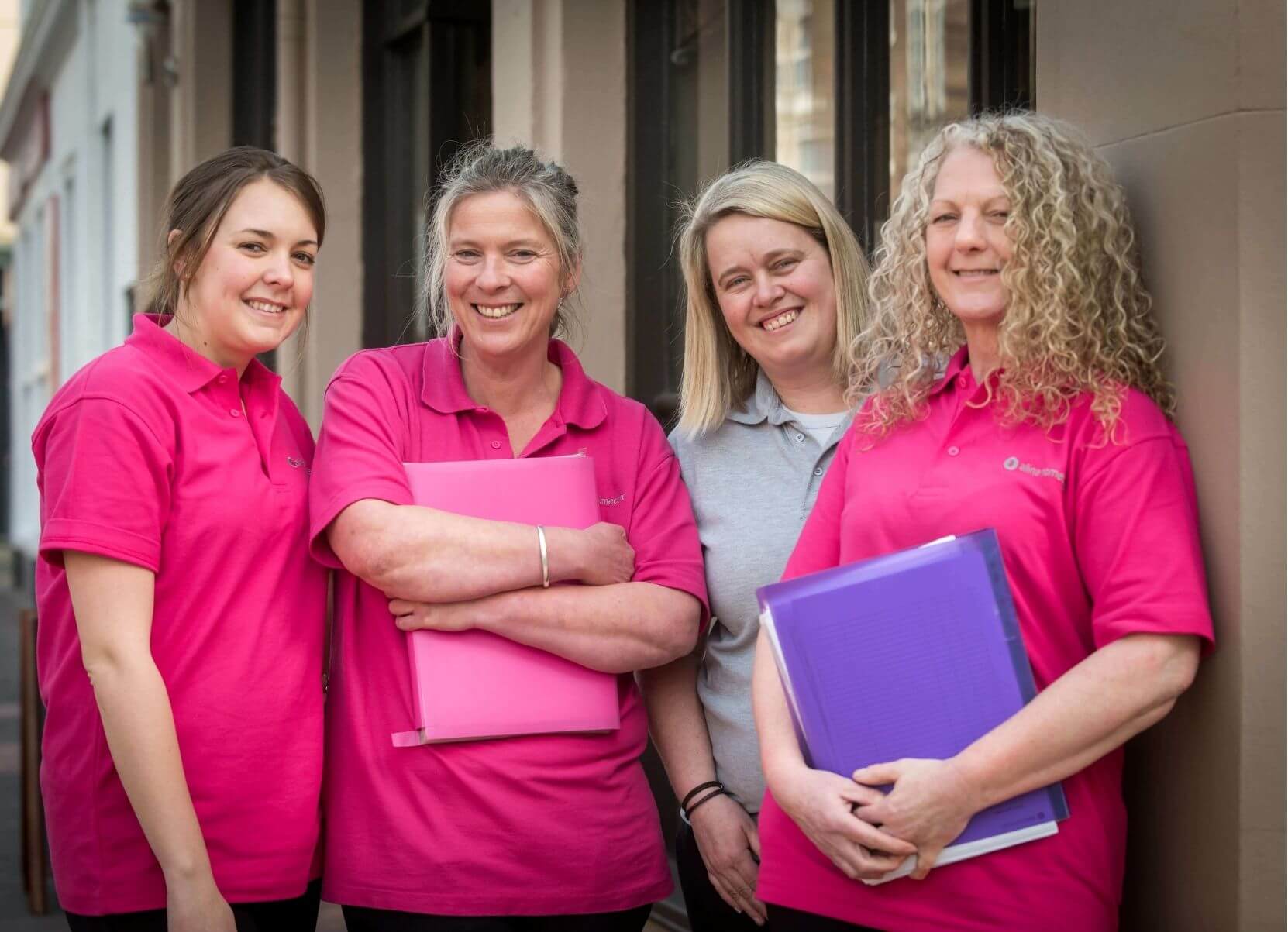 About our respite & crisis carers…
Stepping into your normal carers' shoes takes training and skills, providing reassurance, empathy and the ability to ensure people feel relaxed in their own homes.
Wherever possible we aim to match our care teams to clients based on any mutual hobbies or interests, to help make life easier for everyone.
Whatever the type of care needed, our carers will always come ready with smiles and enthusiasm, remembering your Right to Respect every time.
It doesn't matter how much or how little help you need.
We are here to make life easier.

Your home care choices…
Personal Care
We can help in the morning and evening, check medication is taken safely, and ensure dignity is maintained.
Domestic Care
We're here to make life easier for you. We provide care in your own home if running the home seems overwhelming.
Companion Care
We can drop-in for a chat, a cup of tea, or go out for the day, whatever you'd like to do in the company of our carers.
Dementia Care
Our carers provide help at home to people living with the many challenges dementia and memory loss brings.
Respite Care
We're there for you when your carer has regular time away from your home or in the event of an emergency.
Palliative Care
We do all we can to improve quality of life in the face of a serious illness with our personalised care at home.
Stroke Care
We create personalised care plans to help the transition from hospital back home and provide essential support.
Live-in Care
A great choice if personalised 24 hour care at home is needed and an alternative to moving into a care home.