Respite Care
Find quality Respite Care in the comfort of your home.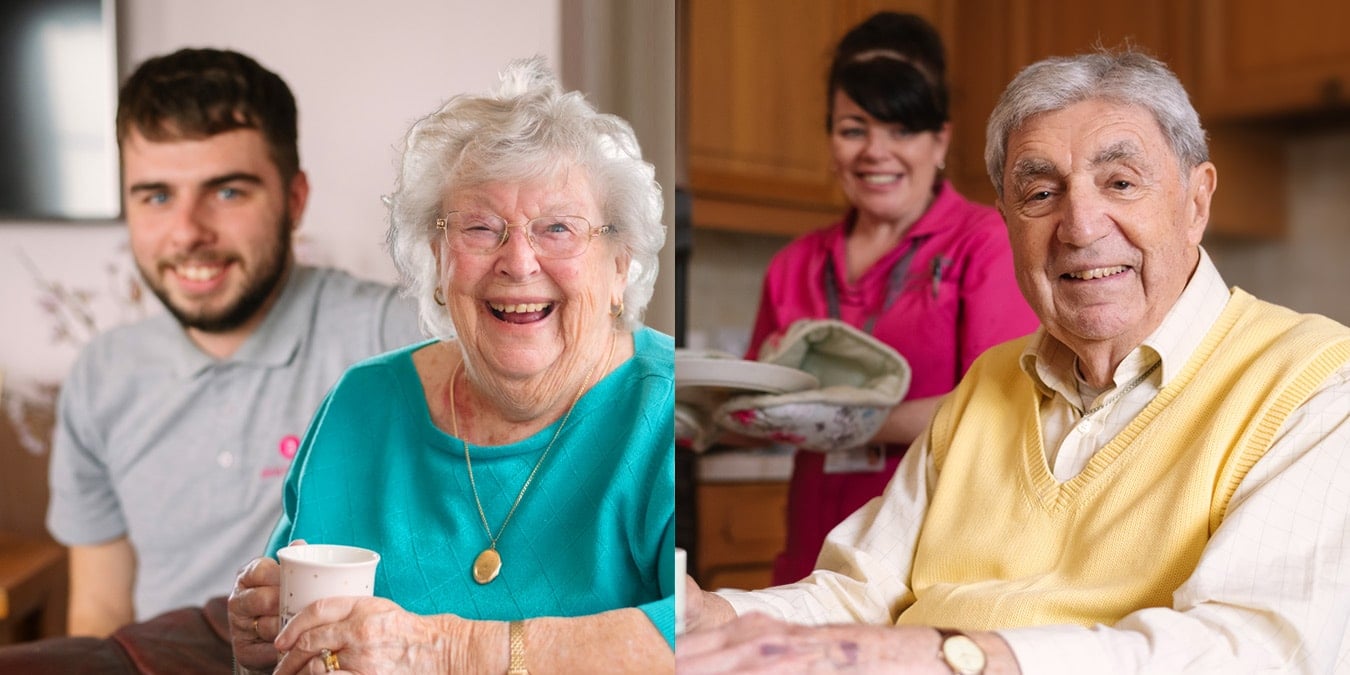 Respite Care is a form of support where a professional Carer covers for a regular caregiver.
Everybody needs a break at some point but for many primary caregivers, finding time can sometimes feel impossible. Respite Care is designed to help in these situations. It enables caregivers to enjoy a regular break from their responsibilities or provides cover in the event of an emergency.
Some of the most common reasons people need Respite Care are:
Our Care Workers are trained to maintain continuity of care while minimising stress and uncertainty wherever possible. We work with you to ensure a smooth and safe transition as we take on Respite Care.
Your home. Your care. Your choice.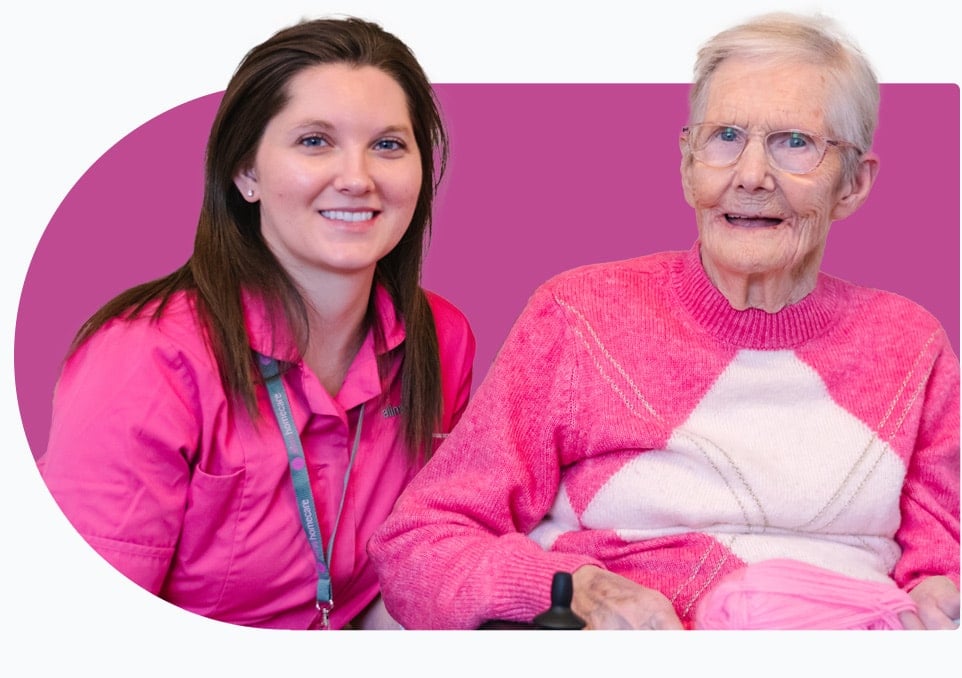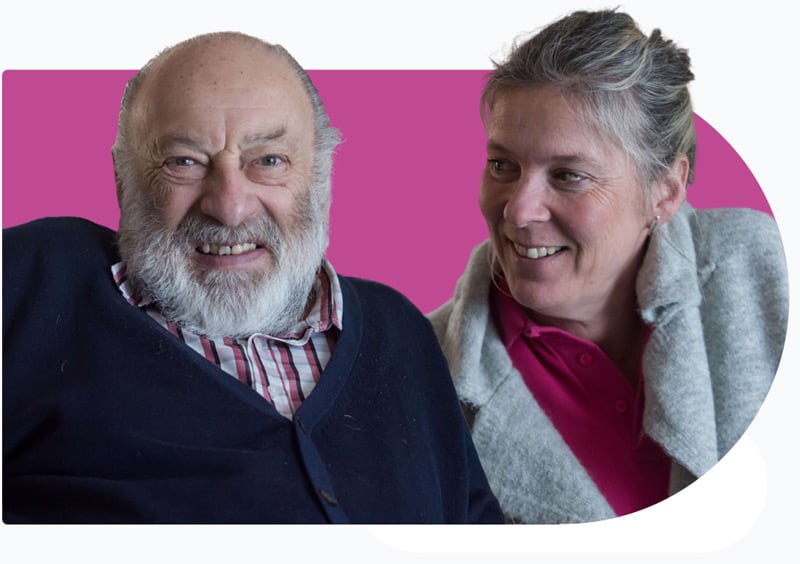 At Alina Homecare, we understand that regular caregivers can only provide the very best care to their loved ones by also taking good care of themselves.
It's essential to have some 'me time', with a chance to rest and relax away from the home. Our Respite Care for caregivers makes this possible with reliable, compassionate care personalised to your specific needs. You'll have added peace of mind from knowing your loved one is being looked after by a professional, giving you the chance to spend time elsewhere.
Our Care Workers come prepared to slot into your normal routine. They're there to reassure you and work with you to provide the support you need, when you need it.
Why choose Alina Homecare?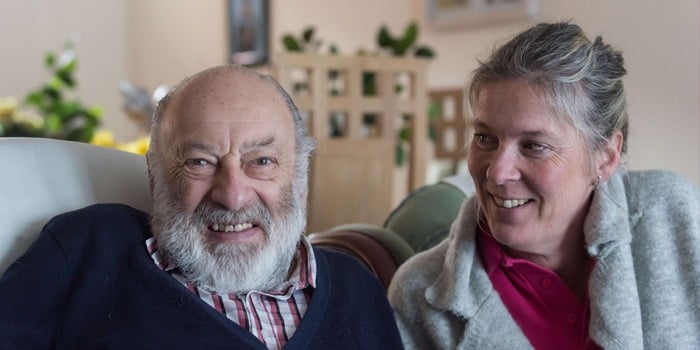 Understanding
Our Teams have many years' experience. We understand the challenges and we're ready to help you every step of the way. Our entire service is designed to be simple.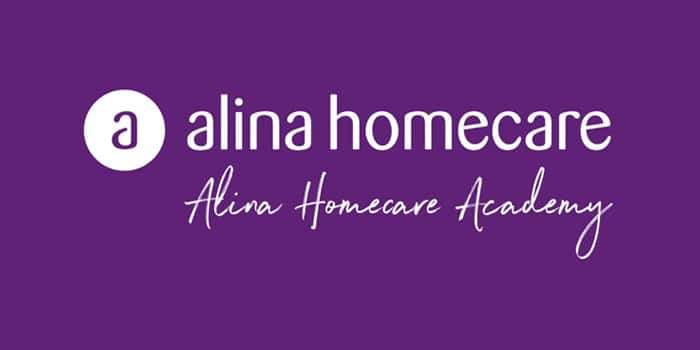 Excellent Training
Our Teams are carefully selected and receive advanced training through our exclusive Alina Homecare Academy. We do not use an agency or freelance staff to maintain our reputation.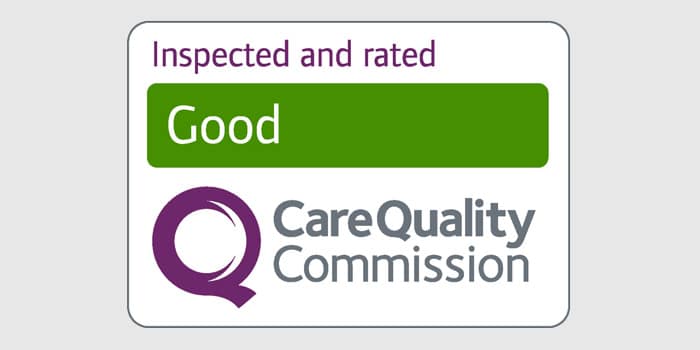 Quality Care
Our strict performance guidelines, Care Quality Commission ratings and complete transparency via Birdie, our care monitoring app., give added confidence and high quality assurance.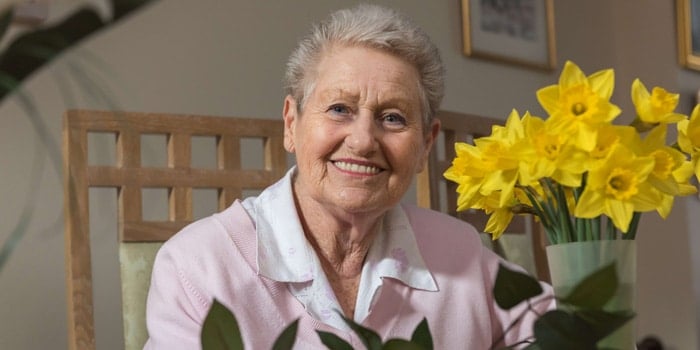 Personalised Care
At Alina Homecare, our Personalised Care is unique to each client. Respite Care is flexible when circumstances change and always delivered with compassion, dignity and respect.
What is included in Respite Care?
Our Respite Care service is for regular support in the home delivered by Carers exclusively trained by our Academy. Whether you need continuation of your normal care such as Personal Care, more specialist care such as our Dementia Care, or simply want some Companion Care while your primary caregiver has a regular break, we can help.
Rehabilitation
We help bridge the gap after surgery or a stay in hospital until you or your loved one find your feet again. Your Respite Care can even provide you with 24 hour care if you need.
Daily Hygiene
From bathing to getting dressed and applying makeup, Respite Care for the elderly or disabled can help you with daily hygiene tasks while a usual caregiver takes a break.
Meal Preparation
Respite Care can include meal preparation if it's something you require. Our Carers consider your tastes and support the maintenance of a healthy and routine diet.
Medication Support
Our care monitoring app. keeps track of when you or your loved one needs your medication, so the person receiving care can stay on track while their regular caregiver is absent.
Companion Care
A cup of tea. A board game. Attending a local event. Our Carers provide companionship while a regular caregiver takes a break so there's always someone there to keep you or your loved one company.
Household Tasks
Laundry, light dusting and vacuuming the carpet. Our Carers keep things neat and tidy so living at home isn't a challenge.
Specialist Care
We support all kinds of conditions. Many of our clients have conditions ranging from dementia to Parkinson's and MS.
What to expect from Respite Care
at Home
Our Respite Care at Home service is provided by a fully trained Professional Team. They'll help your loved one with their needs to support them to live as independently as possible.
From preparing balanced meals to light household tasks, or even just being a friendly face to pop in for a chat. At Alina Homecare, we make life easier.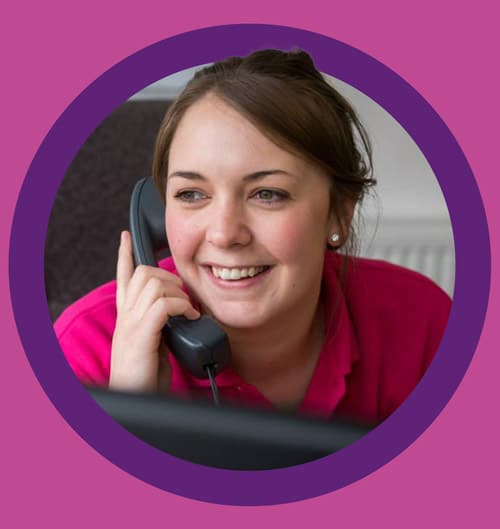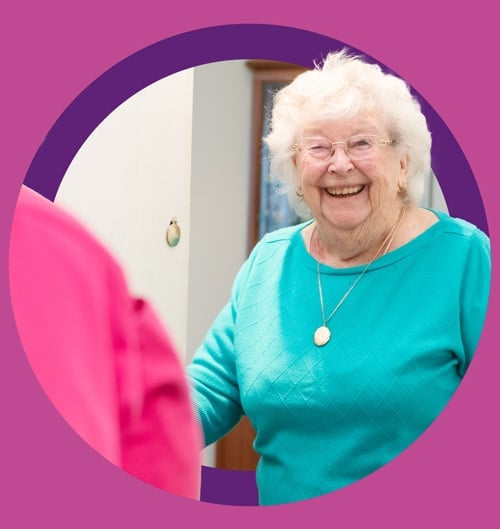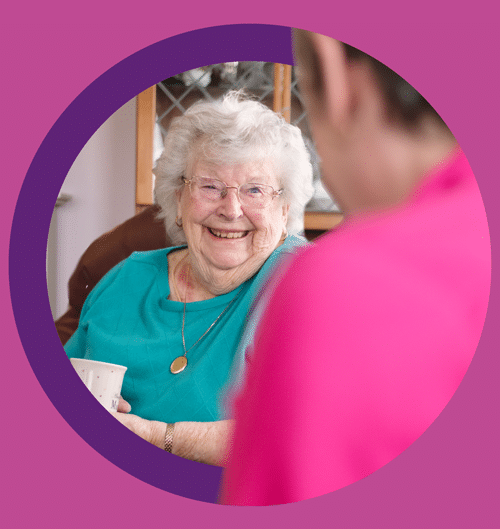 What are the benefits of Respite Care at Home?
There are many benefits to Respite Care for both the caregiver and the person receiving care. These include:
Improved Wellbeing
Respite Care is a great way to take care of both the regular Carer and the person receiving care. It helps to avoid the pitfalls of Carer burnout and stress, which ultimately means the quality of care delivered is better too.
Personalised Support
Whether you or your loved one is recovering from an accident, surgery, stroke or a hospital stay, Respite Care can ease the recovery period. We ensure you have the personalised support you need to rehabilitate in comfort and safety.
Build Relationships
Staying at home with Respite Care means you can choose to see loved ones whenever you wish, without being restricted to visiting times. For regular caregivers, it also provides an opportunity to focus on other relationships with time to yourself.
More Variety
With Respite Care, both the caregiver and person receiving care have a chance to meet new people and break from their usual routine. Sometimes change is as good as a rest!
Continuity of Care
Respite Care provides much-needed continuity of care. It means you can rest assured and know that you or your loved one will be looked after even when your usual caregiver is absent.
Personal Life
It isn't uncommon that long term caregivers find themselves at a loss for how to spend their time. By maintaining hobbies and interests as a result of Respite Care, caregivers can find more time for themselves to preserve their own personal life outside of the home.
Better Relationships
Having time away from each other helps to maintain a healthy relationship and provides much-needed refreshment. Respite Care gives a regular caregiver time for themselves, which is essential to relieve possible frustration or resentment that might build up over time.
Deciding to receive Respite Care
Though it may feel clear that a regular caregiver needs a break from the various demands of caregiving, many people can struggle to seek help. We understand how challenging it can be to hand over the responsibility of a loved one's care to a stranger. Our Care Team meet with you in advance and are trained to provide reassurance and confidence to support the transition.
Planning and choice are vital parts of receiving Respite Care. Our Team will assess your needs to understand your requirements and your care plan will be tailored specifically to your individual circumstances. Some of the most common reasons our clients and their loved ones choose Respite Care include:
Live-in Respite Care
If round the clock support is necessary, 24 hour Respite Care can help ensure you or your loved one continues to receive vital care in the absence of a regular caregiver.
Often, short term replacement Live-in Respite Care is needed when a regular caregiver is away for an extended period. This might be due to a holiday or unforeseen circumstances. Regardless of the reason, Live-in Respite Care involves a Carer moving into your home.
This means support is available at any time of day, which is especially useful if your loved one requires support in the middle of the night. For example, our Live-in Respite Care for the elderly can help with late night incontinence by helping your loved one use the bathroom.
Dementia Respite Care
Looking after a loved one with dementia can be especially demanding and sometimes isolating for a caregiver. This is especially true if your loved one is elderly or has advanced dementia, where communication may be more challenging than it used to be.
Respite Care for dementia provides an opportunity for a regular caregiver to spend some time away from the house for themselves. This precious time could be once or twice a week, less or more. It can be used in any way you choose, from getting a coffee at a local café or spending an hour at a dementia support group.
Whatever you choose to do with your time, you can rest assured your loved one is in good hands. Our Care Workers are trained and familiar with dementia symptoms. They can step in to provide physical support such as Personal Care as well as emotional support like Companionship Care.
It's important to note our companionship isn't just for the person receiving care; our Care Workers are ready to listen if a regular caregiver wants a listening ear as well.
Emergency Respite Care
Sometimes things can change fast and you and your loved ones might find yourselves in a difficult situation and urgently need support. Emergency Respite Care, sometimes known as Crisis Care at Home, is designed for those who need any form of care assistance at short notice.
Emergency Respite Care is typically for those who have just been discharged from hospital after an unexpected healthcare issue. It may also be necessary when primary caregivers are unable to take responsibility for their loved one at short notice.
Whether it's an accident, sudden illness or your regular caregiver is unavailable, contact us and see if we can help.
We're proud to provide support for our clients across the South of England. Find out how our Respite Care at Home services have benefitted them with these reviews taken from independent review site, homecare.co.uk:
In an emergency
"Alina Homecare provided exceptional service at short notice for my Wife when I suddenly went into hospital. She was looked after day and night until I returned. Her care couldn't have been any better. I would recommend this company any time."
Live-in Respite Care
"Assisting in providing 24-hour care at short notice whilst hospital/social care providing little or incomplete information. The support provided by Alina Homecare and the individual staff members was exceptional."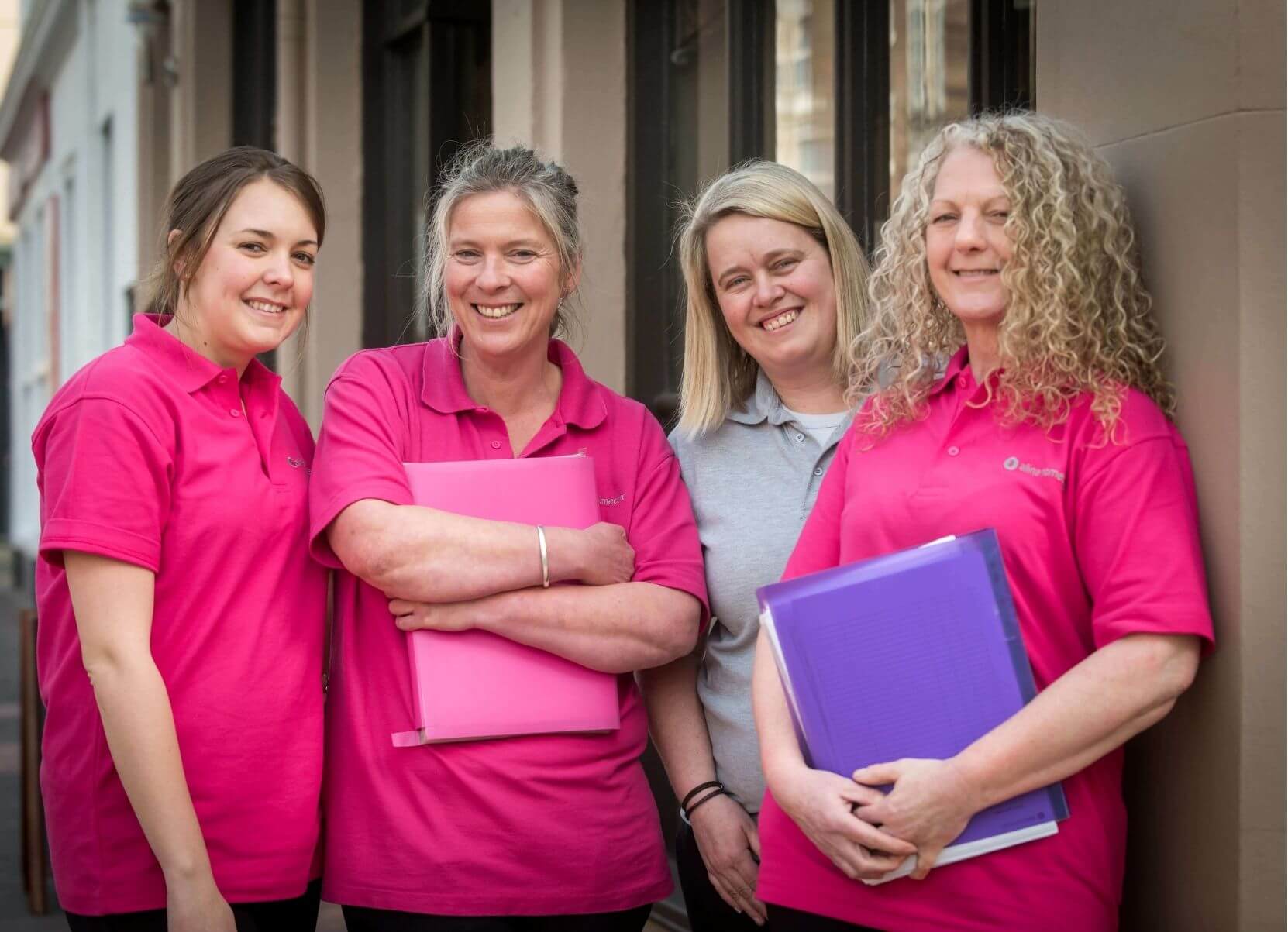 Dedicated Team
Our experienced local Teams know their communities inside out. From your local GP to your local supermarket, their knowledge helps make life easier. With central support, you can enjoy added peace of mind.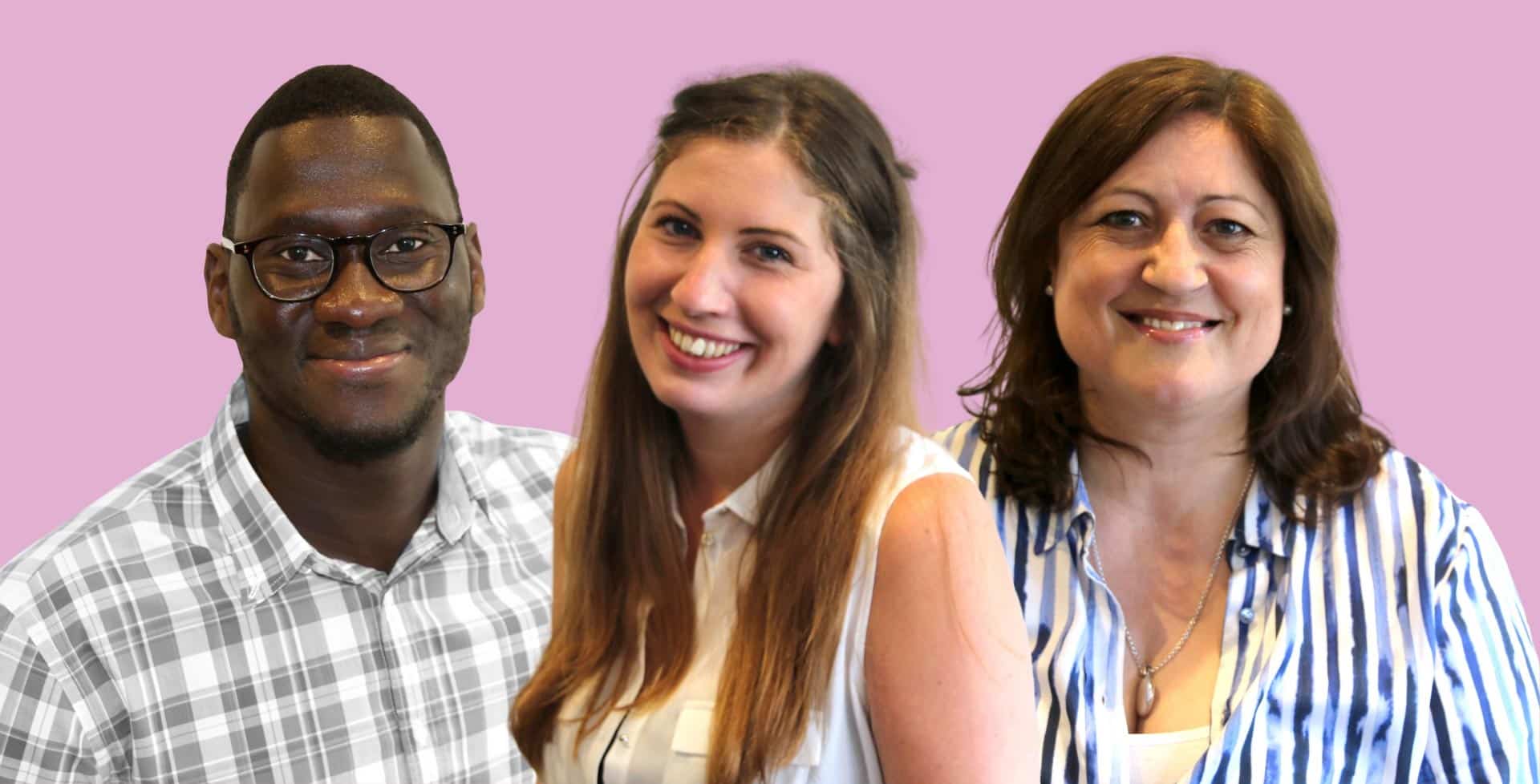 Quality Team
Our central Quality Team sets us apart from agencies and self-employed Carers. Our award-winning care is reliable, regulated by the CQC and reinforced by our unwavering commitment to high quality care.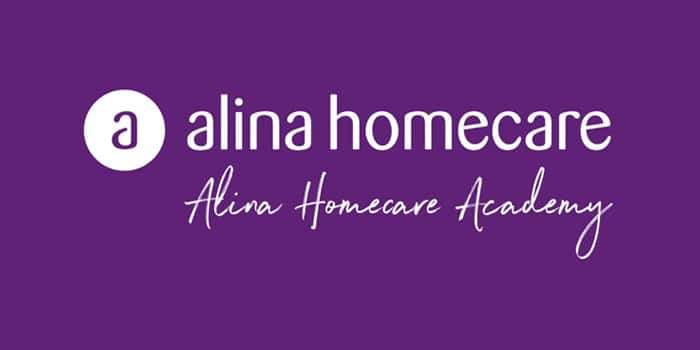 Exclusive Training
All our Respite Care Workers receive excellent advanced training through our exclusive Alina Homecare Academy. We don't use agency or freelance employees to protect our high quality reputation.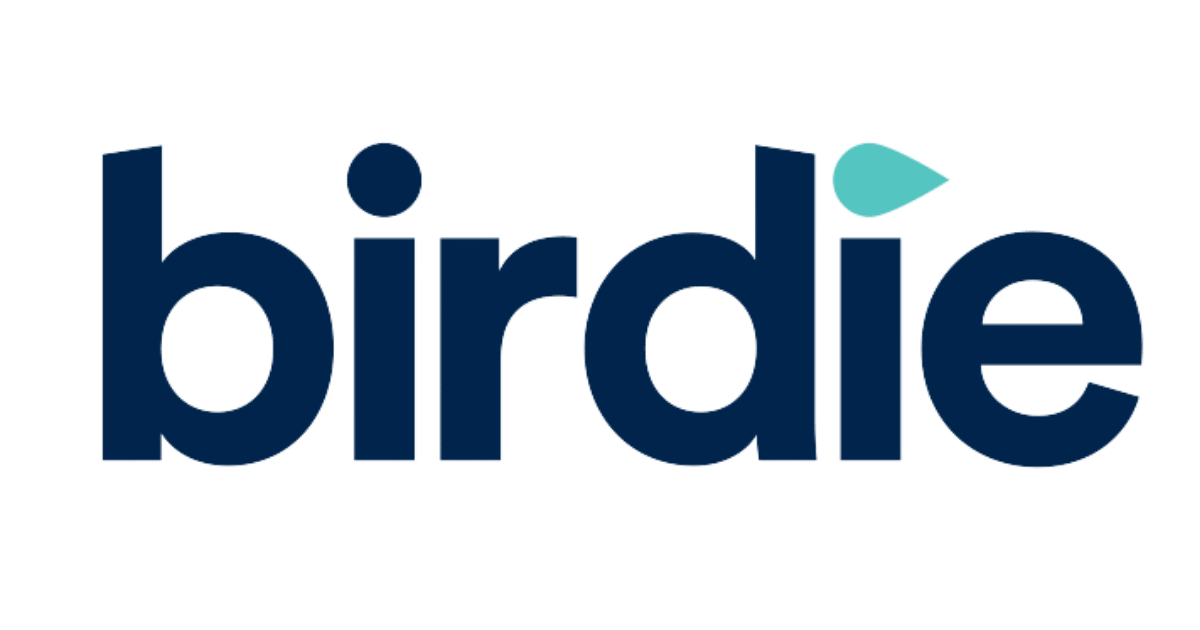 Care Monitoring App.
Enjoy full transparency via Birdie, our care monitoring app., allowing you and your loved ones to track Respite Care as it happens. The app. logs and monitors all aspects of care for added confidence and peace of mind.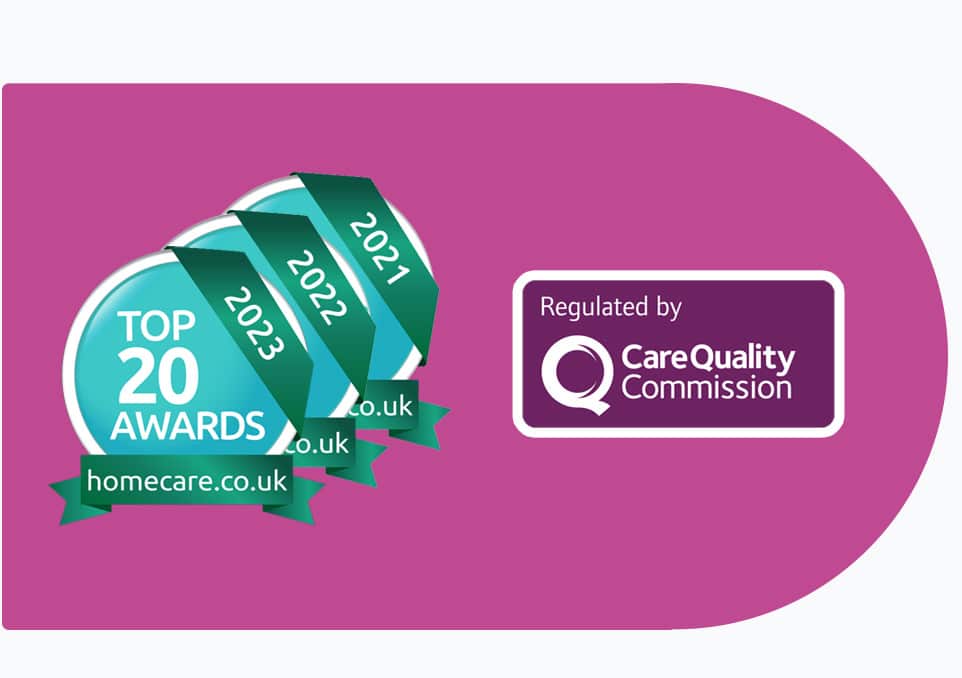 About our Team
Everybody's needs are different. At Alina Homecare, our job is to understand your individual requirements and routines and respect them, ensuring you or your loved one can continue to live life how you want.
Our Team of friendly Respite Care Workers have received training through our exclusive Alina Homecare Academy and are ready to help. From laundry to cooking, or even just popping in for a chat, we can help.
At Alina Homecare, we're regulated by the Care Quality Commission (CQC) and proud winners of the homecare.co.uk Top 20 UK Home Care Group Award 2021, 2022 & 2023. We are extremely proud of the standard of care we deliver and we're passionate about making what we call 'The Alina Difference' to peoples lives.
It's no wonder why we're recommended by 97% of our clients!
The cost of Respite Care at Home varies according to your needs. Our Team works with you to find a personalised care plan that suits your requirements, routine and budget.
When you get in touch, we can arrange a no obligation free home visit to discuss your needs in more detail.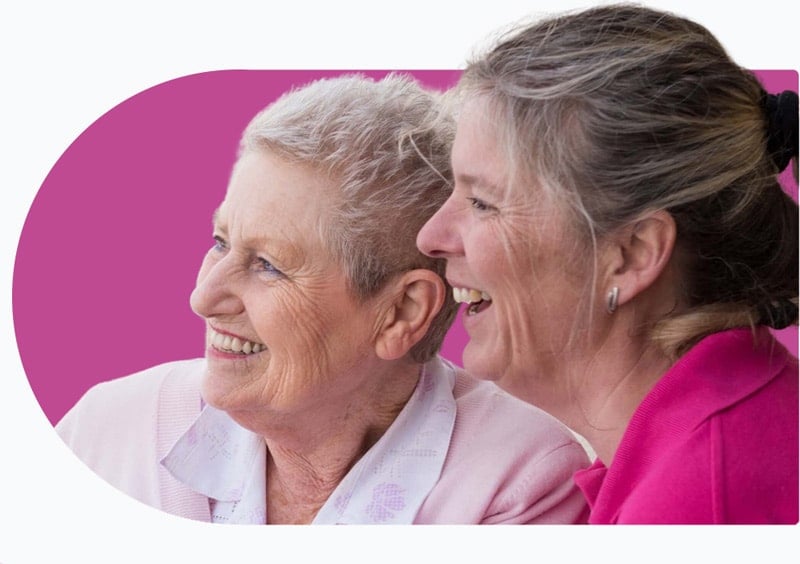 Quick questions
What is Respite Care?

Respite Care is a form of support where a professional Carer covers for a regular caregiver. There are many types of Respite Care available, both inside and outside the home. At Alina Homecare, our Respite Care service is mainly for primary caregivers to take regular breaks away from their responsibilities. We maintain continuity of care and ensure the person receiving care has their needs met while their regular caregiver is away. Contact your local Alina Homecare Team to learn more about how we can help you.

What is included with Respite Care?

Respite Care can include any aspect of our Home Care services. It's also available as Live-in Care, where a Carer moves into your or your loved one's home to provide 24 hour care. Our Care Workers can help with all manner of daily tasks, such as using the bathroom, making a meal or going out on a day trip.

How can Respite Care help me?

Having a professionally trained Care Worker support your loved one ensures that regular caregivers can have much needed time for themselves. The prospect of caregiver burnout is a very real risk for many and Respite Care is a great way of ensuring your own wellbeing and the best quality care is available for your loved one.

What does a Respite Care assessment involve?

If you are considering Respite Care, we recommend arranging a free assessment. This involves a home visit from our local Team to discuss your loved ones care needs.

The reason for an assessment is to ensure a care plan is tailored specifically to you and your loved one's needs and preferences. We take time to get to know you both, understanding likes and dislikes so we can provide care that's tailored.

Arranging care for the first time, or taking a break as a regular caregiver, can be stressful and daunting. There are often a lot of questions that need answering and our local Teams are ready to chat when you need them. To get started, find your local Team.

What are the different types of Respite Care?

There are many different types of Respite Care available and not all forms involve remaining in your own home. The type of care you and your loved ones choose should ultimately depend on your specific needs. At Alina Homecare, we specialise in providing Respite Care in your own home to ensure continuity and independence are always maintained. Types of Respite Care can include:

Respite day centres – provide individuals with activities, social interactions, meals and much more. It's always a good idea to visit the day centre before the respite period begins. This is a good way of ensuring staff know the person needing care. It can also help reassure the primary caregiver that the day centre is the right environment for their loved one. Some respite day care centres provide accommodation and additional services, including respite day centres specifically for younger individuals or particular healthcare needs. For instance, there are many dementia day care centres across the country.

Residential Respite Care homes – care homes are another option to consider for Respite Care. There are many different options for care homes, many with specific expertise like nursing homes and dementia care homes. Many of these homes offer Respite Care services in residential settings, where the person receiving care can meet and engage with others during their stay. However, getting respite space at short notice can be difficult. Some care homes do accept advance bookings to help you plan ahead such as if you want to book a holiday.

Respite Care at Home – not everybody enjoys, wants or has the opportunity to leave home to receive Respite Care. Home Care and Respite Live-in Care are viable options for many people. Both services allow you or your loved one to continue receiving quality care with minimum disruption or change. If the regular caregiver also lives with the person receiving care, Live-in Care can be particularly reassuring as it means a care professional is available at all times of the day.

Other Options – some people choose to move in and live with someone else for a short time to provide Respite Care. There are schemes available that support this such as Shared Lives Plus. This scheme enables individuals in need of one or two weeks of Respite Care to live with other individuals they get along with or with Carers who have opened up their homes for them. For more information, visit Shared Lives Plus for services they could offer in your area.
How much does it cost?

Respite Care costs vary according to the type of care needed, the number of care visits and where you live. To find out more and to get a free no obligation personalised quote, contact your local Team.

Who pays for Respite Care?

Funding Respite Care will vary from person to person. As with other care and support, it will be means tested if funded by the council or a charity. Alternatively, it can be self funded. For a local council to agree to pay for Respite Care for either yourself as a caregiver or the person you look after, you must both have an assessment. This can be done on the government's website.

Alternatively, you and your loved ones can fund Respite Care and arrange it directly with a care provider like Alina Homecare. Once you contact us, we will assess your needs and provide a care plan and cost. Find your local Alina Homecare Team to get started.

Will a Respite Care break affect my benefits?

If you are a regular caregiver and take time off from caring for respite, there are rules to determine whether you will receive Carer's Allowance. Generally, the rule is that you can continue to receive Carer's Allowance for up to four weeks if you have a break from caring in a six-month period. It's always best to check with social services before arranging Respite Care.
How does Alina Homecare compare to an introductory agency?

Agencies are not regulated and quality cannot be guaranteed. We provide fully regulated services that are inspected by the Care Quality Commission (CQC). We also provide full and exclusive training for our Care Workers, whereas private and agency staff may not have comprehensive training. In addition to this, our services are also backed up with central support; this means you can count on us even if your Care Worker needs time off, as our local Team can step in to ensure continuity of care.

How is Respite Care monitored?

Like all our services, our Respite Care is regulated by the CQC. This is an independent regulator that inspects our services to ensure our quality standards are maintained. This includes checking that our care is focused on our clients as individuals, as well as that we keep you safe and secure at all times.

In addition to this, we are proud to partner with Birdie Care. Birdie's innovative care technology enables us to digitally log and monitor the support we provide. The Birdie Family App., with your consent, also allows full visibility of care at any time for you and your loved ones. It's a great way of providing added reassurance that you're receiving the highest quality care.
Contact us