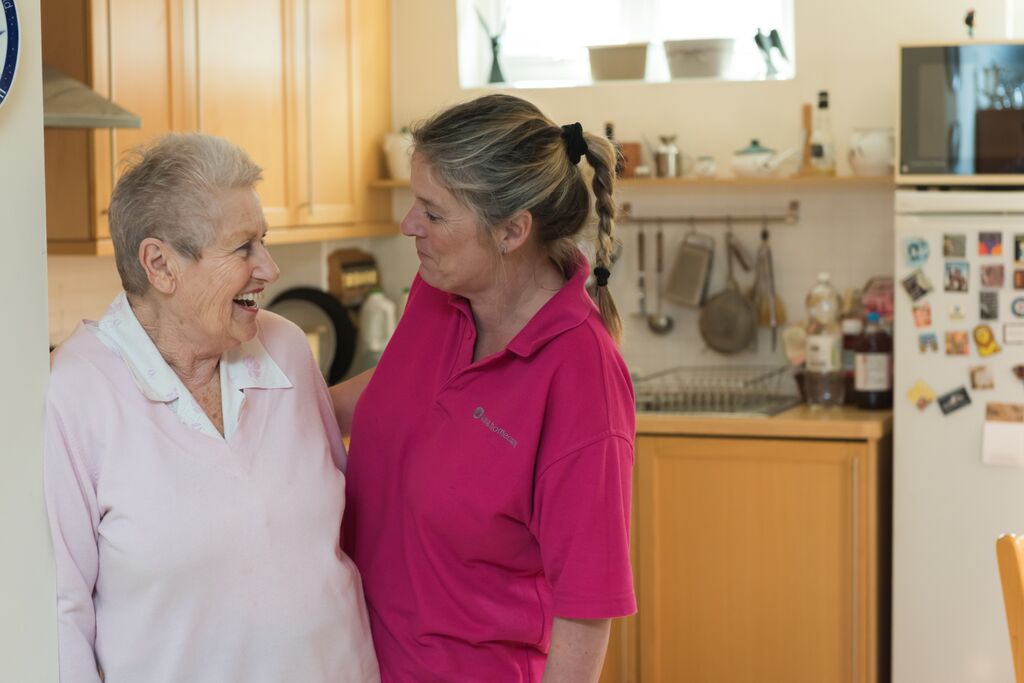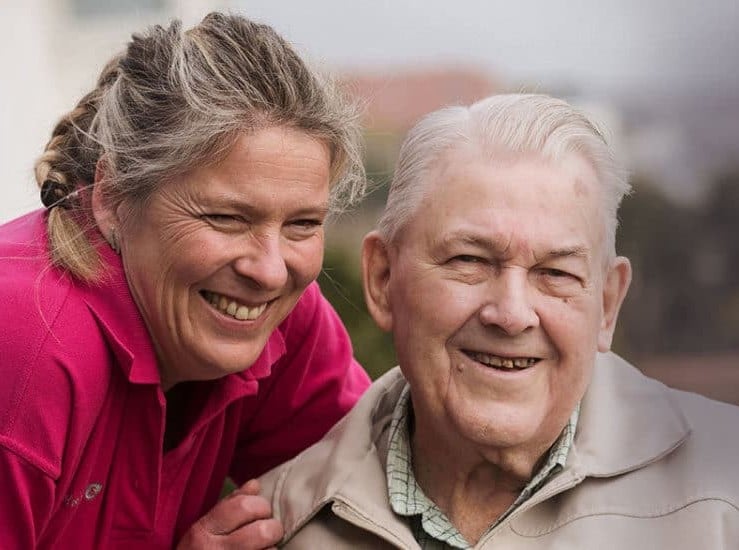 Stroke Care at Home
Find excellent quality care at home:
Why choose Stroke Care?
Stroke care supports you in the familiar surroundings of your home which can assist and speed recovery.
After a stroke, we create personalised care programmes to make the transition from hospital to home as easy as possible and provide the essential ongoing support necessary to help you on your road to recovery.
Our Care Workers make your independence and dignity a priority. We help you get ready for the day or ready for bed. They can help you take a bath, look after yourself and help with your medication. They can do so much – just ask!
Whatever you need, they always deliver it with kindness and sensitivity, remembering your Right to Respect every time.
We can support 24 hours a day or drop by daily. It's down to your needs and preferences, and those of your family and friends.
It doesn't matter how much or how little help you need.
We support you to make life easier.

Dad was hesitant about having carers but the staff at Alina Homecare soon put him at ease & he now looks forward to their visits.
Relative, Salisbury

Why so many families trust us…
Personalised Care
Everyone's needs are different that's why we provide personalised care unique to each person. Our high quality home care is flexible when circumstances change and always delivered with compassion, dignity and respect.
Quality Assured
We understand that home care is a big decision, so we have strict performance guidelines and are regulated by the Care Quality Commission giving you confidence that our care and support is quality assured.
Excellent Training
Our care and support teams are carefully selected and receive excellent training through our exclusive Alina Homecare Academy. We do not use agency or freelance staff to protect our quality reputation.

Your home care choices…
Personal Care
We can help in the morning and evening, check medication is taken safely, and ensure dignity is maintained.
Domestic Care
We're here to make life easier for you. We provide care in your own home if running the home seems overwhelming.
Companion Care
We can drop-in for a chat, a cup of tea, or go out for the day, whatever you'd like to do in the company of our carers.
Dementia Care
Our carers provide help at home to people living with the many challenges dementia and memory loss brings.
Respite Care
We're there for you when your carer has regular time away from your home or in the event of an emergency.
Palliative Care
We do all we can to improve quality of life in the face of a serious illness with our personalised care at home.
Stroke Care
We create personalised care plans to help the transition from hospital back home and provide essential support.
Live-in Care
A great choice if personalised 24 hour care at home is needed and an alternative to moving into a care home.