For many people, Christmas is a jolly time spent with family and friends but for some, it can create feelings of loneliness. In particular, Age UK found 1.5 million older people deal with loneliness at Christmas.1
That's why it's more important than ever to spot the signs of loneliness and do what we can to help – especially at Christmas. We've compiled a list to help you recognise loneliness in your loved ones, friends or neighbours – and suggested five ways to help the lonely at Christmas.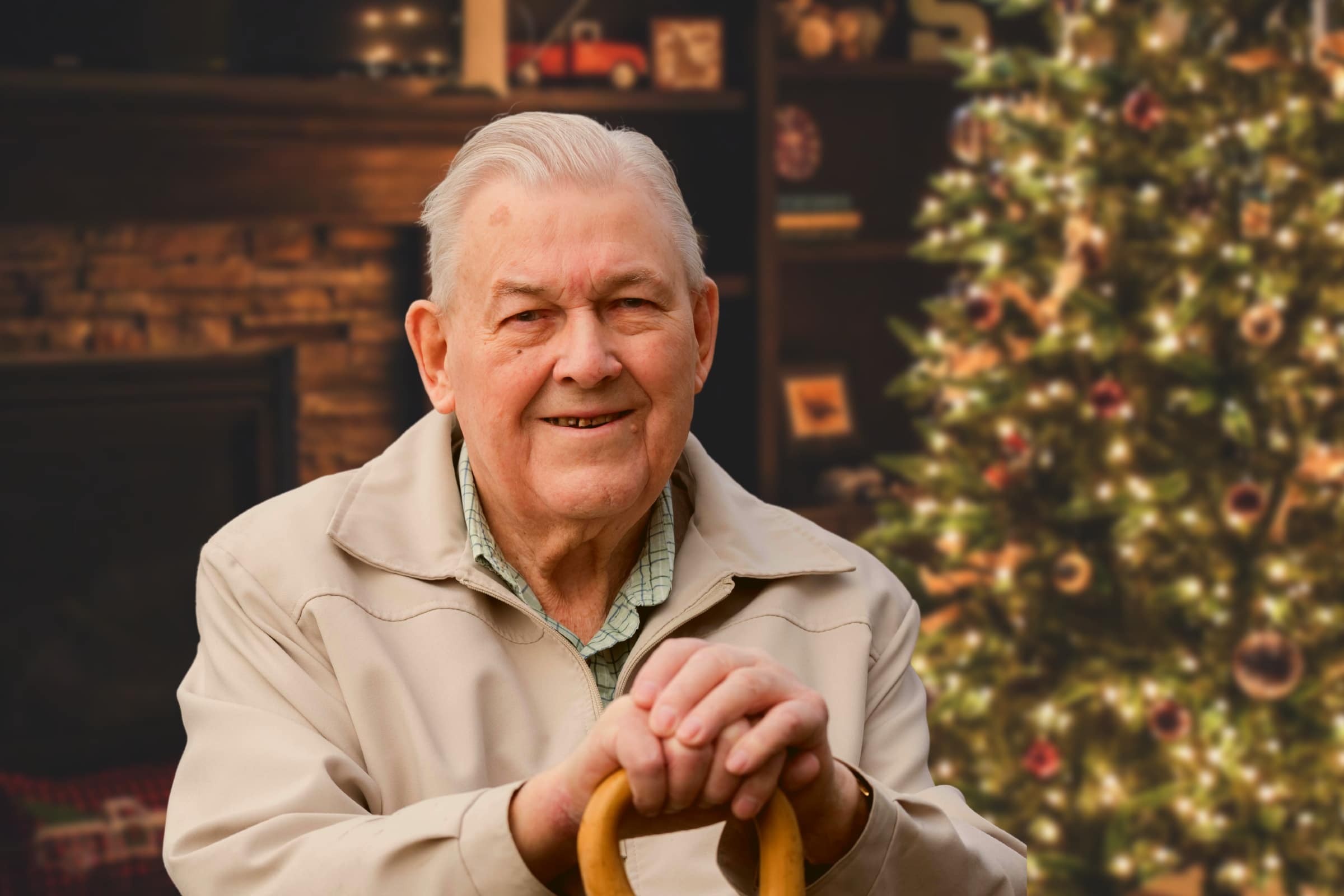 Everybody can feel lonely at some point or another, and the causes can vary greatly. These could include:
According to mental health organisation MIND, certain groups of people are also more vulnerable to loneliness.2 This is especially true of elderly people who have:
Feeling lonely has a very negative impact on both physical and mental health. Studies show it can increase the likelihood of experiencing mental health problems. Loneliness is even associated with an increased risk of developing stroke, hypertension, coronary heart disease, dementia, depression, and more.3
5 Signs Your Loved One Is Lonely At Christmas
Everyone is different and loneliness can affect people in different ways. As such, it can be difficult to spot the symptoms. Nevertheless, here are some general signs that could indicate someone is lonely:
Is your loved one getting enough good sleep? According to research, the lonelier a person is, the poorer the quality of their sleep.4 Insomnia and frequent bouts of restless sleep can be an indicator of loneliness.
Increased Spending Habits
Studies show lonely people often buy material items more frequently than usual. It's suggested the reason behind this is that lonely people compensate for a lack of social connection by buying items for themselves or gifting them to others.5 If you notice your elderly loved one has started spending more, it could be a sign of loneliness. Of course, this may be more complicated to notice during the Christmas season.
Significant Appetite Changes
Have you noticed a change in your elderly loved one's appetite? While a slight change in appetite is normal as we age, it's important to be aware if your loved one is eating a lot more or less than they usually do. Loneliness can cause depression and anxiety, both of which are linked to a loss of appetite.
On the other hand, some people use the consumption of comfort food to cope with the emotional problems loneliness can bring. Therefore, it's important to be mindful of big changes in your loved one's eating habits if you're worried they're feeling lonely.
Increased References to Loneliness
Sometimes, people project their feelings onto the feelings of others. If your loved one frequently talks about friends or neighbours who are lonely, it could be a sign they're lonely themselves.
Though older people are more vulnerable to cold weather, taking lots of hot baths could also be a sign of loneliness. This is because physical warmth generates a response from the same part of our brains as social contact. If your loved one keeps the heating on when it's already warm or takes more baths than usual, it might be a sign they need some extra support.
5 Ways to Help Elderly People Who Are Lonely at Christmas
Encourage Physical Activity
Physical activity is one of the most important things a person can do to improve their mental health. For those who are able, exercise can have real benefits.
If you're worried your loved one is going to experience loneliness this Christmas, you could encourage them to try exercising. Physical activities such as walking, swimming or going to the gym have been proven to better physical and emotional wellbeing. The exercise doesn't have to be intensive. Light exercise conducted frequently is enough to lead to long-term benefits.
Many communities also have local exercise groups that are tailored to older people that encourage both physical activity and social support, and many of these groups run over the Christmas period.
Help Maintain A Consistent Routine
Creating and maintaining routines can be a great way to combat loneliness. Routines can divert focus away from the negative effects of loneliness and provide your loved one with a purpose each day.
Daily activities for the elderly could include small tasks like making the bed or showering, eating lunch and dinner, walking and gardening. All these activities require concentration, and create a sense of accomplishment. 
Enjoy Some Festive Activities
Another way to help people who are lonely at Christmas is by keeping their minds occupied with tasks. Many elderly people who live alone often experience negative intrusive thoughts. Giving your loved one a task to do can take their mind off the loneliness they are experiencing.
These tasks could include things like Christmas arts and crafts, making Christmas cards or handmade decorations. Participating in these tasks separately or challenging your loved one to see who can create the best festive decorations can be a great way to pass time during the festive period.
For many people, puzzles, board games, and quizzes are part of their Christmas traditions. Thanks to the introduction of technology, these traditions can now be done online if you live further away. Think about setting up an online quiz, or if your loved one has internet, playing online board games and puzzles.
As Christmas is the season of goodwill, there are often events your loved one can attend to get in the festive spirit and meet new people. To find local events for elderly people at Christmas, visit the Community Christmas website and enter your postcode.
These events are a great way to meet new people and often provide free food and drink to those in attendance. They are run by volunteers but there's often a waiting list so it's important to book in advance.
Spend Quality Time Together
How do you make your elderly family member feel loved? Show them you care by interacting with them. This can be with a phone call, an email, a letter or a visit to their home if they don't live too far away.
If possible, you could also teach them how to use a video call service such as Zoom, which will allow you to speak face to face. These services have boomed in popularity since the start of Covid-19 and have become easier to use. If you can't visit loved one to teach them how to use Zoom, there are classes (both online and in-person) that teach elderly people how to use these services on the internet.
If it is possible to visit your loved one, you could pop in on Christmas day to open presents together, or invite them over for Christmas dinner. Try and make time for them if you are able to and making time for them over the Christmas period is the best way to show them you care.
'Tis the season for giving, and a pet might be the perfect gift for elderly men or women. Pets not only provide unconditional love, they even improve physical and mental wellbeing. According to the Blue Cross, they could reduce the likelihood of heart problems and stroke, plus sniff out life-threatening illness.6
It's worth noting that owning a pet is a big responsibility and can be expensive. Think carefully before you buy a pet whether it'll get looked after properly. If you're concerned about your loved one looking after a pet, our Care Workers can help. Our Teams often help with activities like feeding a pet or taking a dog for a walk.
Consider Companion Care or a befriending service
Having constant interaction and someone to talk to is very important to combat feelings of loneliness and the negative effects of loneliness. Read our guide on befriending services to learn more. Alina Homecare also offers tailored Companion Care aimed at easing feelings of loneliness.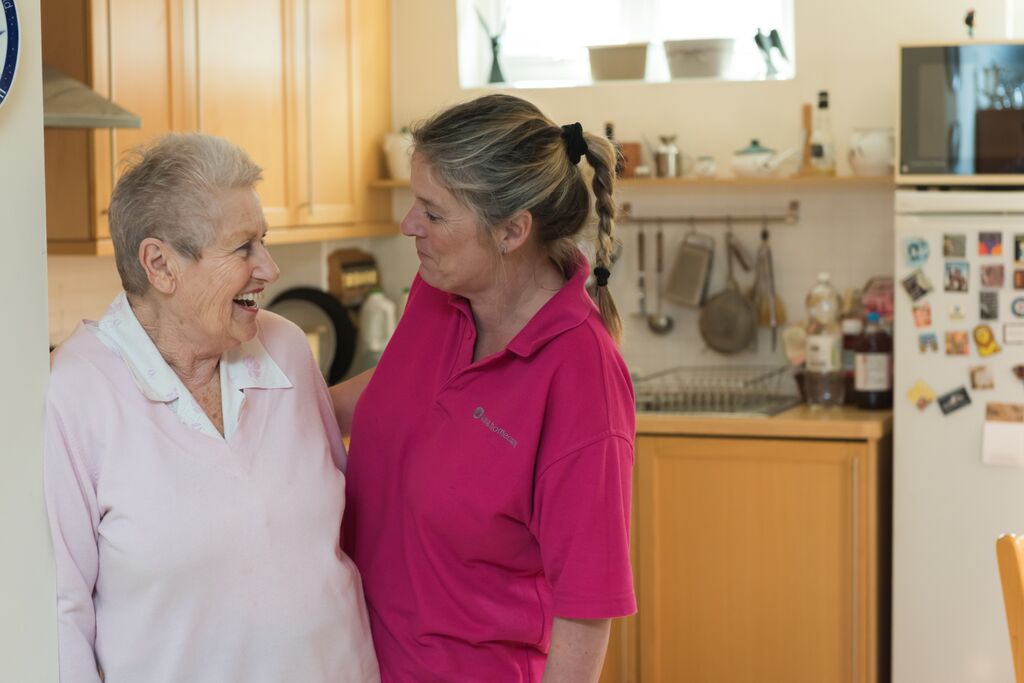 Our Care Workers offer Companion Care throughout the festive season to provide a friendly face for people who are lonely at Christmas. Our fantastic Teams can help lift moods by popping in for a chat over a cup of tea, helping someone manage their daily routine, and running errands.
As Christmas is a time of tradition, our Companion Carers can also help with festive activities. From putting up Christmas decorations to shopping for gifts or prepping festive food, they can help boost someone's mood during the festive period.