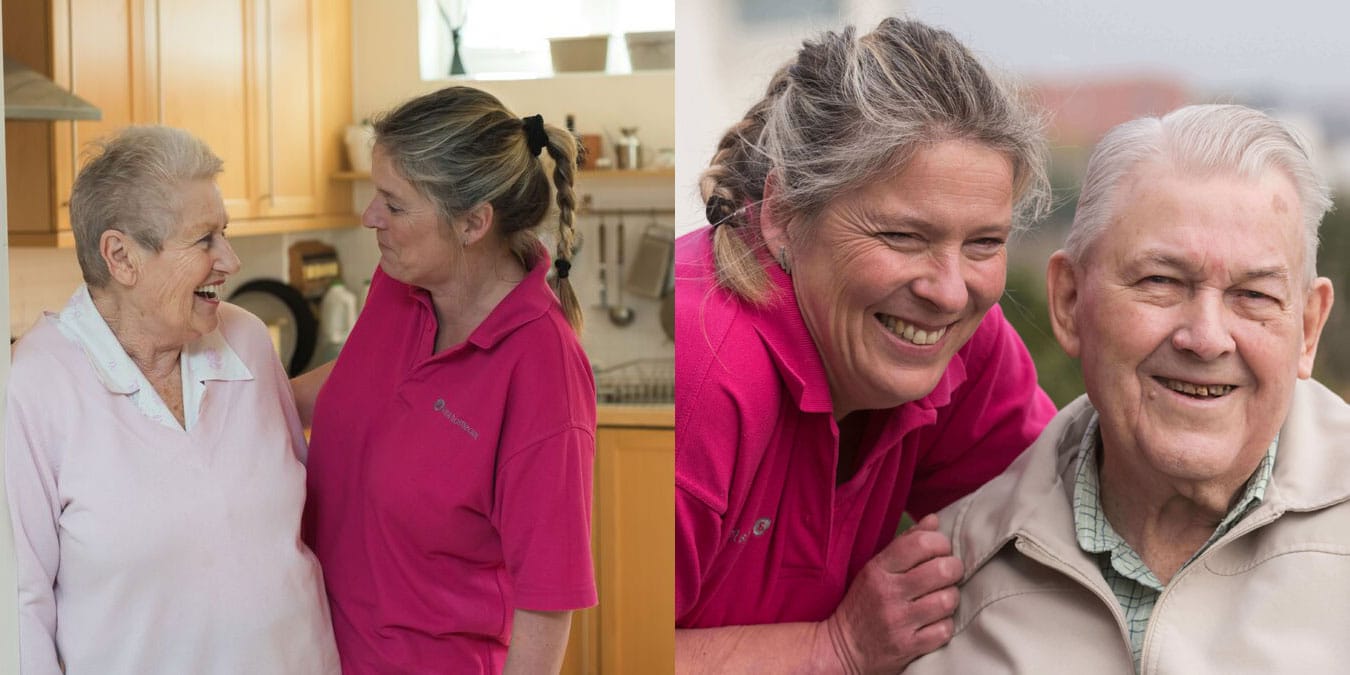 About Home Care & Live-in Care in West Sussex
Our Home Care & Live-in Care services provide quality support from our trained carers in the comfort and security of your own home.
If you choose visiting Home Care, we'll visit as much or as little as you need, when you need it. If you choose Live-in Care, your carer will move in with you or your loved one and be there to help when you need them.
Our Teams are dedicated to delivering high quality Home Care & Live-in Care services throughout West Sussex.
Stay independent at home for as long as possible. Simply get in touch today to get started.


"Alina Homecare Lancing has been really efficient in managing the service for my elderly Father, and the staff are extremely caring and professional. The field coordinator is very accessible, and it is easy to make changes. I would definitely recommend this company for home care."

"I am deeply impressed by the warm, friendly and professional approach of all the staff members who have helped me and my Husband with his mixed dementia. They offer help whether for a few hours or full time with equal commitment and relational response."

"Fantastic service from Alina Homecare. Everything about them is great from management to the frontline carers. The quality of care to Dad in his last few weeks was special and the subsequent care of my Mum is frankly amazing."

"We changed my Mother's care to Alina Homecare Lancing 5/6 months ago and wish we'd done so sooner. The office staff are friendly and very responsive to extra requirements arising from time to time. The small team of carers for the local area are clearly of a much higher standard than those from our previous agency."
Home Care Benefits
Scroll to see how Home Care in West Sussex can help you and your loved ones.
Stay local
Local events. Familiar faces. Community is important. With Home Care & Live-in Care, you or your loved one can stay in the West Sussex area.
Independence
You'll stay in control of your own routine and make the big and small decisions about everyday life. Family and friends can also visit whenever you choose.
Enjoy company
Living alone can be hard but moving to a care home can be overwhelming. A regular Care Worker or Live-in Carer provides company and privacy.
Peace of mind
Live-in Care & Home Care provides peace of mind and reassurance. Our care monitoring app even lets loved ones track care in real time.
Live-in Care Benefits
Scroll to see how Live-in Care in West Sussex can help you and your loved ones.
Live with a spouse
Staying together is important for many couples in later life. Avoid the separation of residential care and save money by having a Live-in Carer move in.
Safety
People receiving Live-in Care have half as many hip fractures as those who are living in a care home.1
Keep pets
You don't have to say goodbye to your pet. Whether you're a dog or cat person, our Live-in Carers can even help with feeds, walks and visiting the vet.
1:1 support
Unlike most other care, Live-in Care is dedicated to one client or a couple. That means round-the-clock undivided support.
Less disruption
Moving to a care home can be disruptive. Stay in the comfort of your own home and avoid stress from selling your family home.
Cost-effective
Live-in Care in West Sussex can be cost-effective, especially for couples compared against care home fees for two people.
Questions
How do I arrange Home Care or Live-in Care in West Sussex?

We're passionate about making life easier so arranging care involves only three simple steps. To get started, give us a call or send us an email. We'll then arrange a free assessment to discuss your needs before starting your care. We'll guide you through the process to keep things simple and as stress-free as possible.


What do Home Care Workers & Live-in Carers do?

Our Home Care Workers are passionate about making life easier for you and your loved ones. They visit you at an agreed time, as much or as little as you need. By contrast, our Live-in Carers move in with you to provide Live-in Care round-the-clock.

We're dedicated to improving quality of life and helping you or your loved one stay independent at home for longer. How our Teams achieve this varies from client to client, and could include anything from making a cup of tea or preparing a meal to attending hospital appointments with you or providing specialist care for conditions like dementia.

Our Teams are happy to discuss your needs in more detail. Simply call 01903 323222 to learn more.


How much does Live-in Care in West Sussex cost?

The cost of our Live-in Care in West Sussex is competitive for the area. The exact cost varies depending on what type of care you need, and how often you need it. Find your local Team to find out more.
Our Home Care & Live-in Care services in West Sussex cover much of the county. Find your local Team.

Our Home Care & Live-in Care services include everything you might need to stay independent at home. Find your local Team to discuss your specific needs.

Usually within a few weeks! We'll always do our best to accommodate your needs. After we assess your requirements, our Team can give you a better indication of how long it will take to start your package.

Do I need Home Care, Live-in Care or a care home?

Everyone's needs are different and we encourage you to make an informed decision about what's best for you and your loved ones. If in doubt, call us to discuss the differences between Home Care and Live-in Care, or between either service and a care home.
How are your Teams checked?

All our services are regulated and monitored by the Care Quality Commission (CQC), who conduct in-depth assessments. Their reports and ratings of all inspected services are available online. In addition to this, all our Teams are enhanced DBS checked. We also provide exclusive training to ensure the Home Care and Live-in Care we deliver in Essex is excellent.

We are fully regulated by the Care Quality Commission to ensure we provide quality care. In addition, we're proud to have partnered with Birdie Care, an innovative care technology that enables us to digitally log, track and monitor the support we provide.

Our carers are guided by the Birdie App to instantly make notes, record medications and flag concerns during visits so nothing is overlooked. The Birdie Family App enables your family members to have full visibility at any time about how your care is being delivered, with the client's consent.

How do you match Live-in Carers in West Sussex?

When you choose Alina Homecare, we start looking for a Live-in Carer who will best meet your needs and that you'll really enjoy having around. That means we even try to match your personalities, hobbies and interests. We'll meet you initially to learn more about you or your loved one and we'll keep your preferences in mind, such as whether you want a male or female live-in carer.

When do Live-in Carers take time off?

Our Live-in Carers have different working patterns; some work two weeks and then have two weeks off. Others work 4-6 weeks and then take 2-4 weeks off. When you enquire about Live-in Care with us, we will discuss the options available to you and create a care plan that suits your lifestyle. This is then kept under constant review so that we can be sure your care package continues to work for you.
Why choose us?

Personalised Care
We provide Personalised Care unique to each person. Our high quality care is flexible when circumstances change and always delivered with compassion, dignity and respect.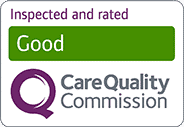 Quality Care
Our strict performance guidelines, Care Quality Commission ratings & transparency via our care monitoring app give added confidence and quality assured.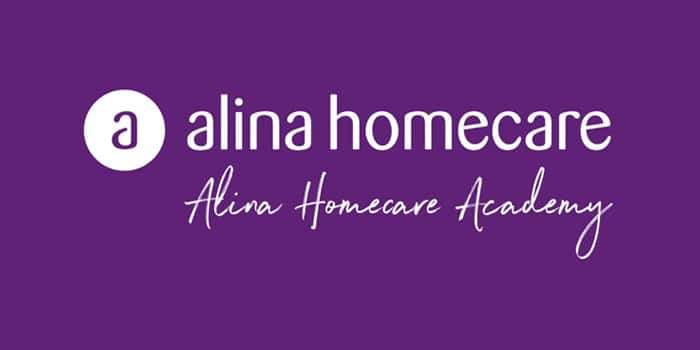 Excellent Training
Our Team is carefully selected and receive excellent training through our exclusive Alina Homecare Academy. We don't use an agency or freelance staff to ensure our reputation is maintained.
Contact us
Let's discuss your Home Care or Live-in Care needs!